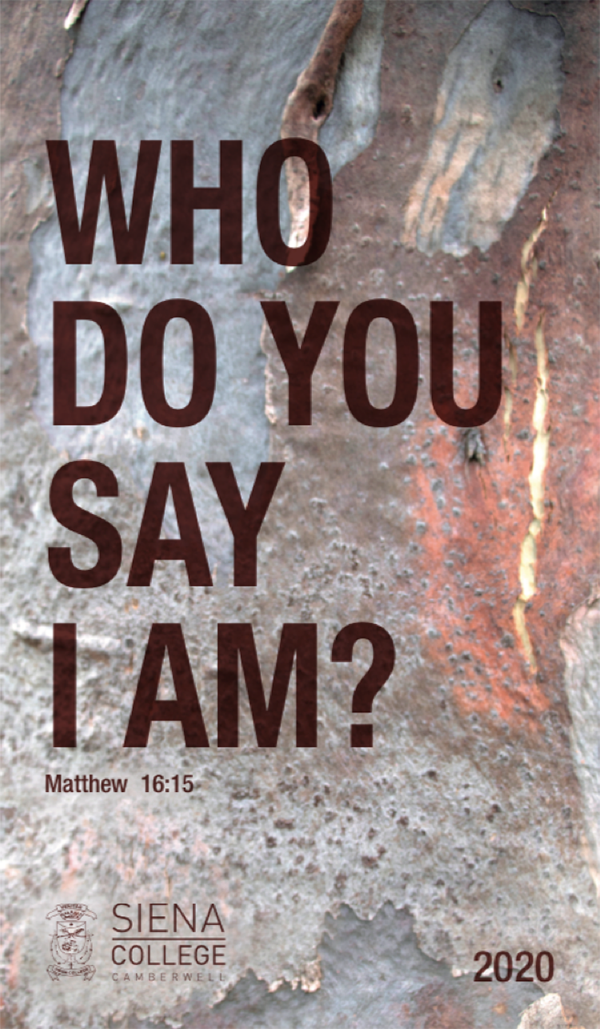 2020 College Theme: Who Do You Say I Am?
Our College theme has at its heart this reading from the Gospel of Matthew:
Now when Jesus came into the district of Caesarea Philippi, he asked his disciples,
'Who do people say that the Son of Man is?'
And they said, 'Some say John the Baptist, but others Elijah, and still others Jeremiah or one of the prophets.'
He said to them,
'But who do you say I am?'
Peter answered, 'You are the Messiah, the Son of the living God.'
Saint Dominic is said to have carried the Gospel of Matthew with him as he walked the landscapes that brought him into contact with those who were marginalised – whether through circumstance or belief. As contemporary Dominicans we continue to carry on this tradition: going out to the margins and challenging the status quo by searching for truth.
Bushfire Response
The Catholic Church in Australia continues to pray for those affected by bushfires. This week staff and students at Siena used the prayer below to stand in solidarity with our sisters and brothers in need.
Dominican Discovery
At an integral part of the first day of their Transition Program all Year 7 students participated in 'Dominican Discovery' around our College Campus. They encountered images, words and symbols that link strongly to both our Catholic tradition and our Dominican charism. With staff members on hand to ask questions and provide direction, our students experienced the 'culture' of Siena for the first time through Dominican eyes. A highlight of the session was meeting Daisy – our very own Dominican dalmatian!