Happiness and Gratitude

Happiness is a term that captures a huge variety of positive emotions such as humour, serenity, optimism, joy, pride, inspiration, love and hope. Happiness means different things, to different people and is essential to your understanding of emotional literacy. Throughout history, philosophers, religious writers and poets have pondered on the meaning of happiness and how it might be achieved. In the last few decades, scientists and psychologists have researched this further by studying a field of science called positive psychology.

The result of this research suggests there is a strong correlation between gratitude and greater happiness. Practising gratitude helps you shift your focus to positive memories or experiences, noticing the good in your life. Over time, this will re-wire your brain to create new neural pathways, increasing your state of happiness and overall wellbeing.

SchoolTV offers parents and care-givers some ideas about how to achieve happiness and the benefits of practising gratitude. These can be shared with the whole family, at work in a range of social settings. Here is the link to this information on happines and gratitude.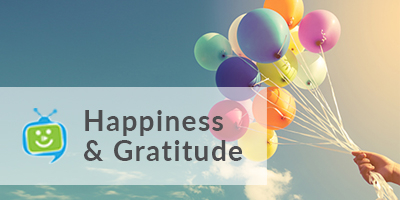 Coronavirus - a guide for parents

Coronavirus is an evolving international health concern. Around the world, people are being affected in many ways. Individuals of all ages from numerous nationalities are being diagnosed with the virus – it doesn't discriminate. Although children are considered at lower risk of infection, they are not immune to the multitude of news reports regularly seen or heard in the media.

This epidemic is a cause for great concern to parents, but it is also very worrying to young people. Many are wondering how best to discuss this epidemic in a way that will be reassuring to young people without making them feel more worried than what they may be already. Parents should not avoid such a discussion with their children. Not talking about something can often make them worry more.

Although most children will have already heard about the coronavirus, it is important for parents and caregivers to take this opportunity to convey the facts about it and set the emotional tone. This may help them feel more informed and reassured. Involving them and encouraging self-efficacy can also give them a sense of control and purpose.

Parents and caregivers will be provided with some guidelines on how best to approach this topic whilst still ensuring the wellbeing of their child in this edition of School TV.

Parents may also find these articles helpful:
https://theconversation.com/coronavirus-is-stressful-here-are-some-ways-to-cope-with-the-anxiety-133146
https://headspace.org.au/young-people/how-to-cope-with-stress-related-to-covid-19/