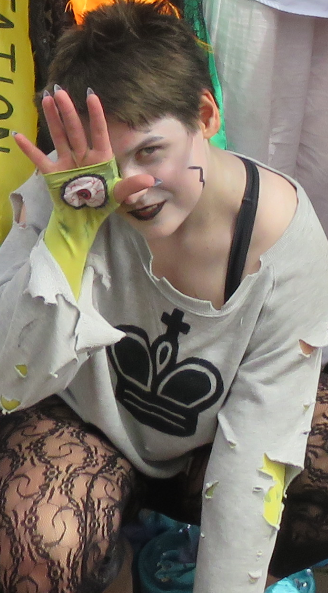 Every year the Victorian Curriculum and Assessment Authority arrange a series of Top Class concerts that feature VCE students who have been awarded excellence in the Arts.
It is with great pleasure that we congratulate Teagan Matthews who has been awarded Top Class Drama honours in recognition of her outstanding solo performance that she devised for her Drama Performance Examination in 2019. Teagan will perform at the Arts Centre on Monday, 16 March.
Teagan worked with determination throughout the playmaking process to research, write, direct and perform an original and creative seven minute solo based on the character of The Gothic Spirit. This character stemmed from the works of famous gothic writers Mary Shelley and Lord Byron and incorporated clever use of symbolic and dramatic metaphors that were embedded throughout. Teagan's ability to create diverse and interesting characters, together with her performance skills to transform characters, time and place, featured heavily in her work and resulted in a highly engaging performance. We take this opportunity to congratulate Teagan and wish her well as she prepares for the VCE Season of Excellence Concert.
Congratulations to Monica Jagic (Class of 2019) whose VCE Studio Arts project, a digital animation entitled 'Sure Thing', has been accepted into the Top Arts exhibition for 2020. A special mention to Olivia Graham (Class of 2019) whose photographic work was shortlisted for this event. The Top Arts exhibition will run from Friday, 13 March to Sunday, 19 July at the National Gallery of Victoria.