Refugee Week: 14 -20 June
The theme of Refugee Week in 2020 is the Year of Welcome. As we are moving to a lifting of restrictions, it is important to keep our hearts open to people who have been left without family, without country and without support, and have come to seek protection. It is time to make this year a year of welcome, and this land a welcoming land. The need for Catholics to unite in care and outreach to people who seek protection is stronger than it has ever been.
Andrew Hamilton SJ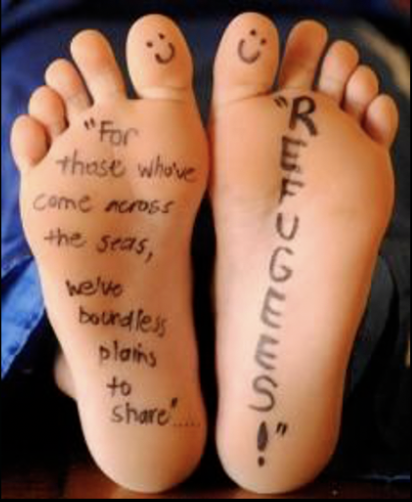 Catholic perspectives on people seeking asylum:
We reflect on this term…
Dominicans are itinerant – this means we're always on the move, going to where we're needed, looking for the place of greatest potential. Our move to flexible learning showed that we were open to exploring opportunities for connection in what was, for all of us, a new space.
Now that we've returned to Siena we continue to search for truth by responding to the area of greatest need…using our learnings from this important time to inform our decisions and renew our commitment to prayer, study, justice and community.
In our current context it's important to remember that we live in gratitude and hope for the future, open to what 'can be'.