Marking Pentecost, 31 May – The Birth of the Church
The moment of Pentecost is an enormous multisensory event. It's the equivalent of something going viral on today's social media — but on an even grander scale. From its first preaching, the Good News is addressed to the entire earth, to all towns, cities and kingdoms, from the greatest to the least. Luke is signifying the advent of the New Israel, and the beginning of the new Age, the new era of the Spirit of God. The work of the Spirit reminds us that the Gospel is not the possession or right of one people, however great their empire. Furthermore, the beginnings of the Good News are not entrusted to the great, but to those on the margins. The birth of the reign of God is marked by unremarkable places, modest people and minor, insignificant countries.
In the Pentecost event, not only does the Spirit bring the Word to all the nations, but does so respectful of their cultures and languages. The listeners are amazed that they hear about the works of God in their own tongues. Through the Spirit, creativity and unity are achieved within diversity and difference - it's a moment of absolute connection.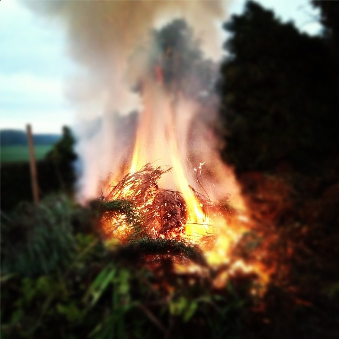 Laudato Si' Week
Last week we marked the fifth anniversary of "Laudato Si', on Care of Our Common Home", Pope Francis' landmark encyclical on the environment. The theme of this special week was Everything is Connected which took on a new meaning whilst our College was operating remotely.
Laudato Si' (Praise be to you) takes its name from the Canticle of the Sun, attributed to St Francis of Assisi. You may not be aware that there's a special relationship between Dominicans and St Francis - many artists have depicted Dominic and Francis meeting.
At Siena we continue to commit ourselves to Care for Creation through our practices, policies and partnerships.