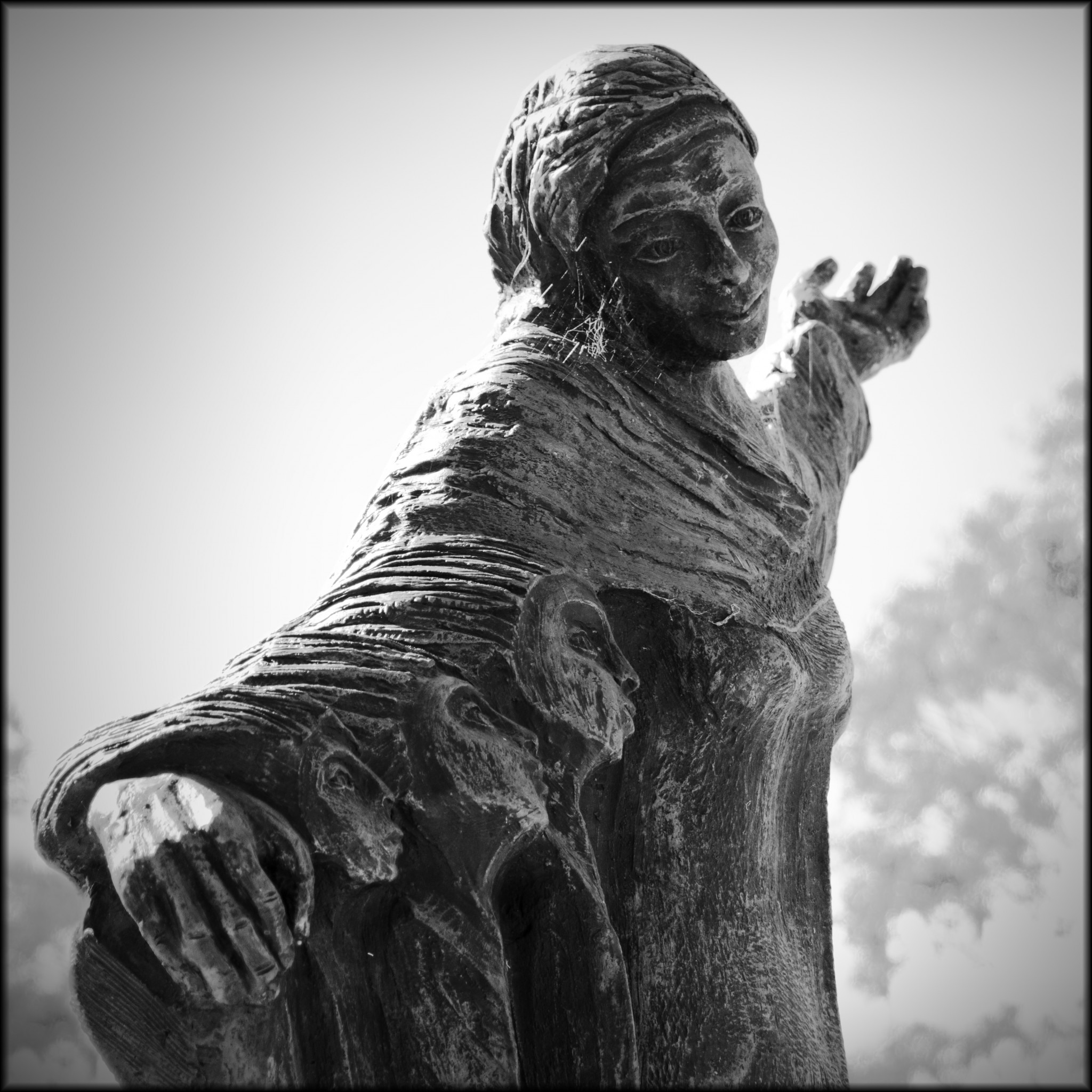 Dark eyed woman, you draw us into places
where we scarcely dare to go,
to spaces where our courage would grow dim.
Is it your fire, your passion...your woman-knowing
that catches us up into this struggle for
Freedom...Truth...and Justice. All three.
Now is the time for our mind's eye to be broken open,
to harness bright imagination, fiery intuition,
freedom...self-knowledge,
washed in the prodigal Mercy of our God.
Dark-eyed woman of Fire, seeing to the very heart of things...
a seeing beyond untruth into Essence, Eternal Benediction.
You speak Truth without compromise.
Now is the time for a fighting, joyful spirit
defying untruth in places short-changed of love.
Now is the time for compassionate, heart-shaking justice,
the broken-open Word to herald world's ease,
gentling hope.
Now! Teach us Fire.
Teach us boldness and Truth, Catherine!



(Sr Sheila Flynn OP)
National Reconciliation Week
Commencing with 'Sorry Day' on Tuesday, this week marks National Reconciliation Week. Siena College has long had an appreciation of and commitment to recognising the dignity and beauty of our nation's first people and their deep spirituality; in our prayer, words and deeds. It is in our solidarity with Indigenous Australians that we express who we are as one human family.
This year, the College will develop an Action Plan to further express our commitment to the promotion of reconciliation, justice and harmony between all Australians. Within this newsletter you will see a link to the Uluru Statement from the heart which so beautifully captures the yearnings of Indigenous Australians. I encourage families to read this statement and consider discussions with your daughter/s as we stand in solidarity.
The College returns
Thank you to students in Years 11 and 12 who have returned this week with such positivity and careful consideration of the new norms in place to ensure the health and safety of all. Our thanks to the Siena Parents' Association for their time and generosity in organising "Welcome Back" gift bags for our Year 12 students. It has been wonderful to see the seamless way that learning has continued, reflective of the consistent work of students and staff both remotely and now, face to face. We very much look forward to all students returning on 9 June and this being the case across our learning community. Despite the necessary changes to some aspects of our operations, it is very reassuring to know that learning, connection and growth for our young women is alive and well. My thanks to parents for the great support and encouragement shown to staff and most importantly to your own daughter/s. This has enabled within them such evident skills in being adaptive, responsible and able to maintain perspective – great life skills!
As we prepare for the return of all students, we ask parents to continue to remind students of our health and hygiene protocols whilst onsite. Our senior students have filmed some helpful tips for all girls in a video message, which will be emailed to our community next week. If you are opting to drop off and pick up your daughter, please consider alternative parking options around the College in order to avoid congestion at the front bus zone. When parking in surrounding streets please be mindful of restrictions and ensure your car is not blocking a driveway. It is advised that students enter the College via the pedestrian gates on Riversdale Road as the Hocknell Street gate will be closed due to the Agora Garden works. We thank you in anticipation of your assistance.