Speaking from personal experience, these unusual times afford us all the opportunity to read just that little bit more. The Learning Centre would like to support Siena students and their families with access to reading material.
A new tile has been created on the Albertus Magnus Learning Centre page on Siena Central to support students and ensure that all have access to books and book suggestions. You will find the tile "Wider Reading Support during Covid-19" alongside the Wider Reading tiles arranged by Year level. This tile will take students to resources of numerous book collections, our ebook and audio book platform and blogs of interest.


For those who embrace ebooks or see this as an opportunity to try out reading or listening from a digital platform, students are reminded they can access our entire ebook collection. You can search for books by author or title. For those undertaking the Premier's Reading Challenge, book titles have been arranged in Year level order to make the search so easy.
Commencing next Monday, 4 May, students will also be invited to come into school from 3:30pm-4:30pm to borrow books. This service will be offered each Monday afternoon. Students may use the catalogue to reserve books in advance and then come in to collect their reservations. Alternatively, students can browse the shelves for books. This will be a supervised session with requirements pertaining to social distancing and numbers of students in the space monitored. Hand sanitiser will be provided.
The Premiers' Reading Challenge has commenced. All students in Years 7, 8 and 9 have been enrolled in the challenge. English teachers have referred their students to the tile on the Learning Centre page to access updated information about the challenge.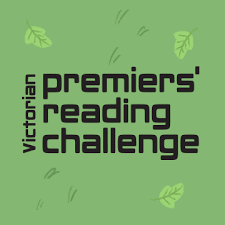 Students are also invited to demonstrate their creativity and have some fun participating on Siena's bookface Friday Competition. Students are encouraged to select an appropriate book cover and recreate the book cover, placing themselves or another person into the scene. Submissions should be sent to astubbs@siena.vic.edu.au and will feature on our social media platforms. We look forward to receiving your entries. Prizes will be awarded for the most creative and effective entries.
We have included some examples of Book Face Friday in the gallery.