Great books help you understand, and they help you feel understood
John Green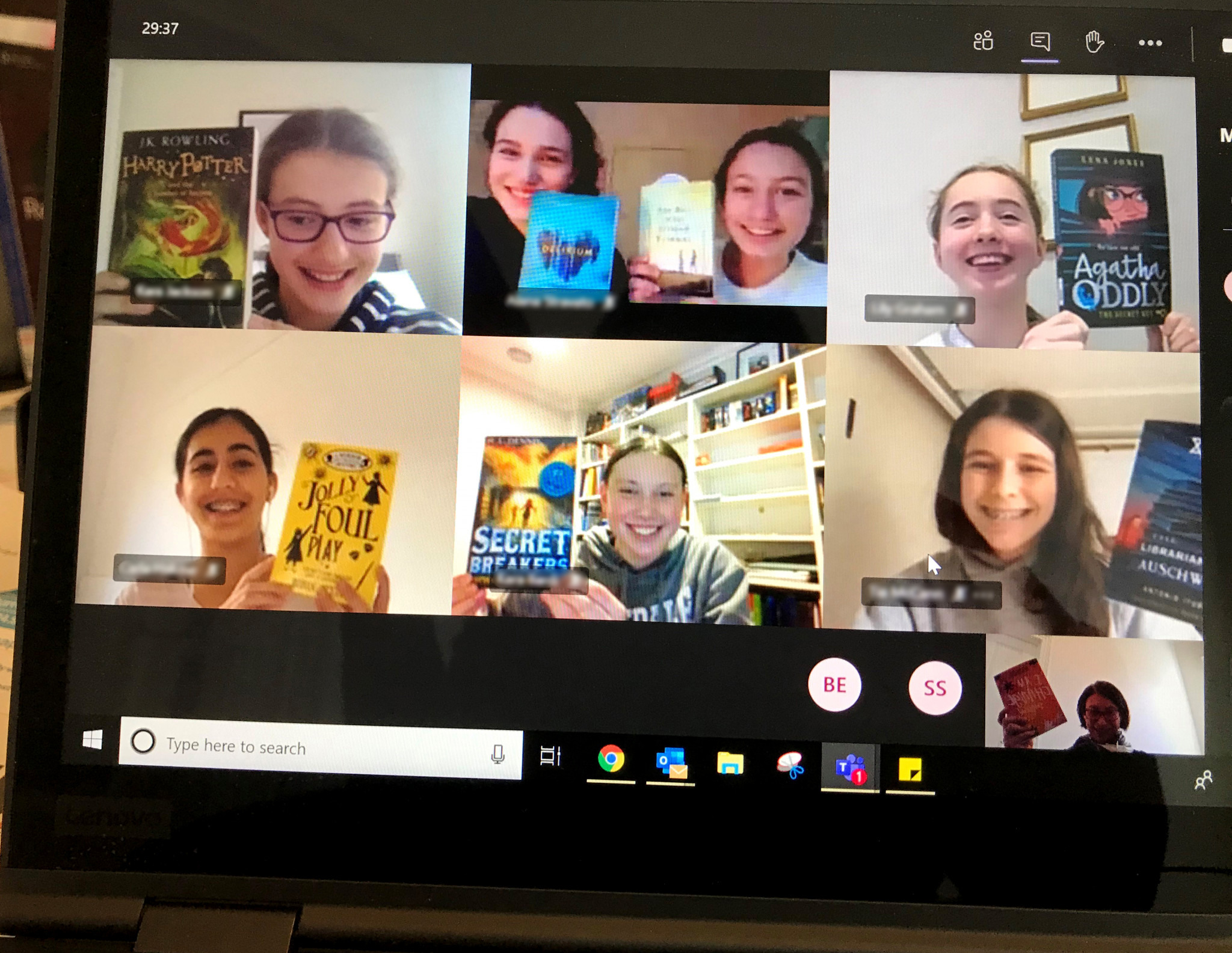 Our Year 7 Online Book Club commenced this term. Every Thursday at Lunch, staff from the Learning Centre join forces with some of our avid Year 7 readers to discuss our love of reading and books. Our discussions each week focus around a set question and students are invited to share their thoughts and opinions on the topic. So far, we have recommended Young Adult Fiction to each other, explored the life we would like to live as a character from a book we have read and considered "If the Film could ever be as good as the Book" (the answer was a firm NO!). In the coming weeks we will nominate the "Book that changed the way I thought" and also the Best Series.
Some of the characters the students admire include:
The character I would like to be is Enid from The Worst Witch Series. Enid is kind and has a good sense of humor. She is always supportive and sticks with Mildred and Maud through everything. It's also really nice to see three girl protagonists.
Kara Ilardi
If I could be any book character, I would choose to be Hazel Wong from the Murder Most Unladylike books series because she is always thoughtful, gentle, forgiving and smart, and together with her best friend who has a completely contrasting personality, they help people by solving crime and murder mysteries. Even though adults underestimate them as two school girls, they always go on epic adventures to solve the mystery in the end!
Tia McCann
Luna LoveGood or Cedric Diggory from the Harry Potter series: Luna LoveGood because she lives in her own world and dosen't care about what people say about her and I think that's a thing a lot of girls lack and it's such a good quality to have! Cedric Doggory - Though he may have girls all over him and be the most cutest guy at school he puts others first he isn't selfish and dies trying to save Harry from Voldemort and I'd put my life on line for any of my friends!
Karla Arbizu
In this time of remote online learning, coming together as a community of readers has brought us all great joy. All students in Year 7 are most welcome to join us. Please contact Mrs Ilott at bilott@siena.vic.edu.au to be added to the club!