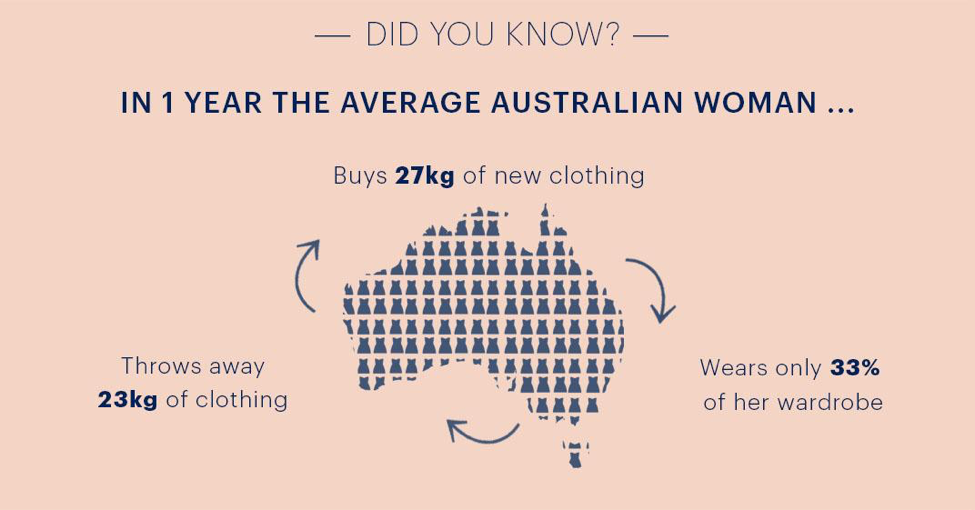 This term, our Eco Warriors have expressed an interest in learning more about Ethical Production and Consumption. Arising out of our meetings, an interest in responding responsibly to the Fast Fashion trend has emerged. We completed a survey to identify and analysing our consumer habits with regards to what, where, when and why we purchase clothing. This data enabled us to explore the factors that influence our choices. Students indicated that they would like to make more conscious choices, but didn't necessarily have the knowledge to make these "good" choices.
"How I can change peoples mindset towards sustainable and ethical fashion? Sometimes the swaps you can make are right in front of you, but because some people don't have the information to make those choices, the change is not made. I want to know how we can change that and help people become more aware of their choices". Ella Graham
"Which brands in Australia and overseas produce ethically? How these companies are producing ethically? What makes a brand "ethical"? How can I make a difference when I purchase?" Hayley Di Stefano
As we all know, knowledge is power. To help us make good choices when purchasing, we have explored a number of apps and websites that will assist us with our decision making. We were particularly impressed with the Baptist World Aid Fashion Guide. This guide enables consumers to search brands by name. Each brand receives a ranking from A+to F.
The grades awarded by the Ethical Fashion Report are a measure of the efforts undertaken by each company to mitigate the risks of forced labour, child labour and worker exploitation in their supply chains, as well as protect the environment from the harmful impacts of the fashion industry. Higher grades are given to companies with ethical sourcing systems that, if implemented well, should reduce the extent of worker exploitation and environmental harm. The app is called "End Poverty" and can be found at the App Store. The Eco Warriors like it because it is easy to use, informative and can help you make decisions "on the go" just by consulting your phone! Further information can be found on the Baptist World Aid Website.