"Gratitude: The write way"
There is something wonderfully exciting about opening your letterbox or front door and finding a handwritten envelope or letter addressed to you. It has much meaning. Someone has taken the time to write something just for you. They have thought about your life, your journey and what you contribute to someone else's livelihood.
There are times in our life when letters can hold a particular poignancy. Recently in Wellness lessons, students have written letters of gratitude to members of their communities who have continued to operate services, are essential workers or are contributing to their neighbourhood in a positive way. It's not often people reflect on the contributions others are making to their communities. Writing these gratitude letters allowed students to reflect on the importance of being of service to others and no doubt boosted the morale of those receiving them.
Eddie Coronado encouraged students in his House Group, MCA, to pen a gratitude letter to his neighbour, Alex. Alex is a nurse at St Vincent's Hospital and her husband is a firefighter. She has a nine month old son and is currently juggling being a young first-time mum and recently going back to work part time. Please see some of the letters the students of MCA wrote to Alex: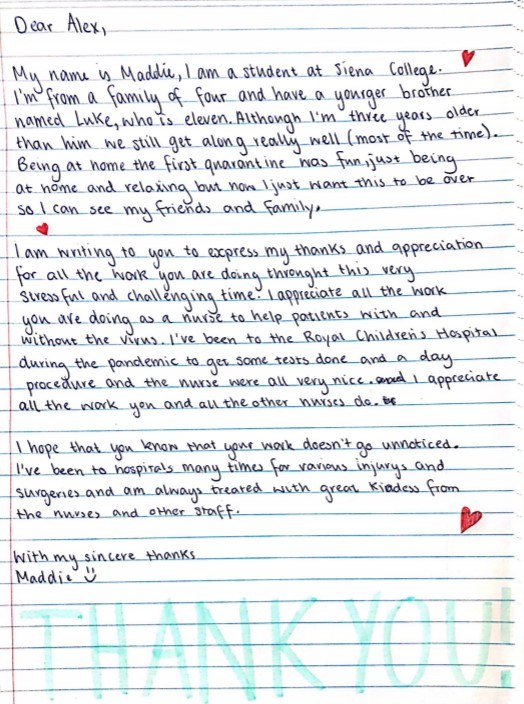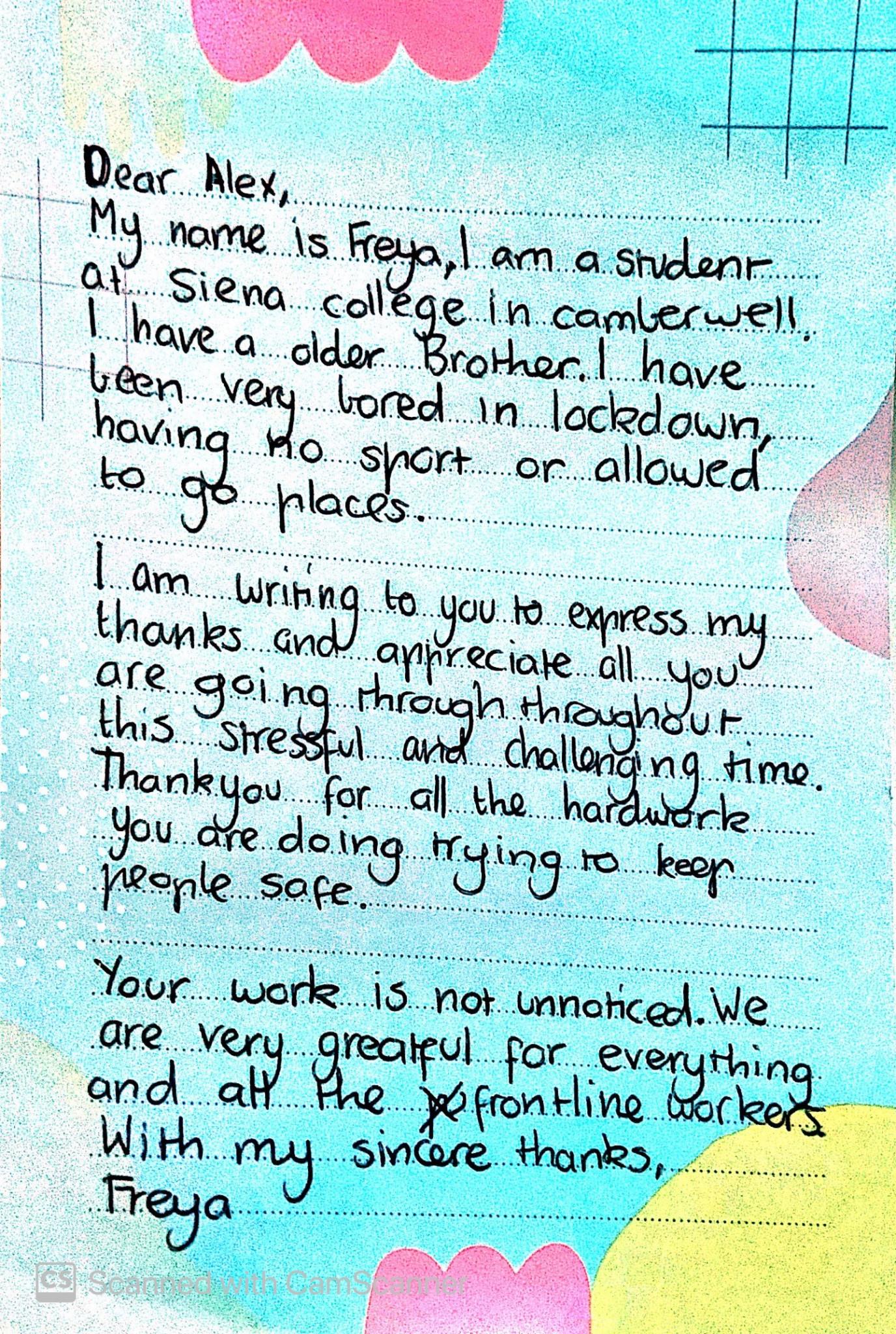 We were so pleased to receive the following letter of thanks following this activity:
Good Morning Ms Hanney
My daughter Alexandra is a nurse at St. Vincents Hospital. She recently received a number of letters from students at Siena thanking her and her colleagues for their dedicated efforts during the current pandemic crisis.
My wife Kathy and I are concerned for Alex's wellbeing these difficult times. Her team work extended hours under difficult and hazardous conditions. It is refreshing and reassuring that students at Siena would take the time and effort to acknowledge their dedication.
You can be justifiably proud of your students, and the example they provide to the community at large.