We extend a warm welcome to Chimene Bousejean, who has recently joined Siena College as a Drama teacher replacing Georgie Plasto.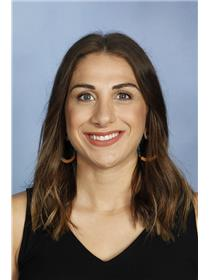 We bid farewell to:
Georgie Plasto - who will commence parental leave next week. We will all miss her as will her students and look forward to hearing some joyous news in the weeks ahead. We hope Georgie enjoys some well deserved down time.
Sr Sheila Flynn OP – has been with us for an extended period this year and is now returning to take up her role at Santa Sabina in Sydney. We wish her well and look forward to her next visit to the College.
Mia Ryan - has been at Siena for a short time and is leaving us as she prepares for the birth of her first baby. We thank Mia most sincerely for her commitment and dedication to the girls and the Learning Diversity team. We wish her well.
Sean Bickers – joined us again for Term 3 as a Health and PE teacher. Sean has built a noticeable rapport with students and has contributed significantly to the Health and PE team. We would like to thank Sean for all his work and wish him all the best for the future.