Week 2 of Term 4 and Siena College bounced back to life! How wonderful to see VCE and Year 7 students return this week, along with staff. Whilst eagerly awaiting all remaining year levels, it was delightful to see and hear girls reconnecting, laughing and relishing the opportunity to re engage with face to face learning. The images below give some insight into the spirit of joy which was ours to enjoy, with sunshine in good measure. We commend our Year 7 students on their capacity to reconnect so well this week and we very much look forward to the return of Years 8, 9 and 10 students very soon.
On their return, Year 12 students were greeted with a sunflower, a Dominican symbol of hope and extended the opportunity to be the first to experience the beautiful Agora gardens, recently completed and now bursting with springtime growth. I would like to thank the Siena Parents' Association (SPA) and donors past and present who so generously contributed to the creation of the Agora gardens. The work of SPA has seen the gardens now be equipped with two large umbrellas, seating and half court markings. Thank you. Each morning tea and lunchtime, students have flocked to this area and commented on its beauty, with great appreciation.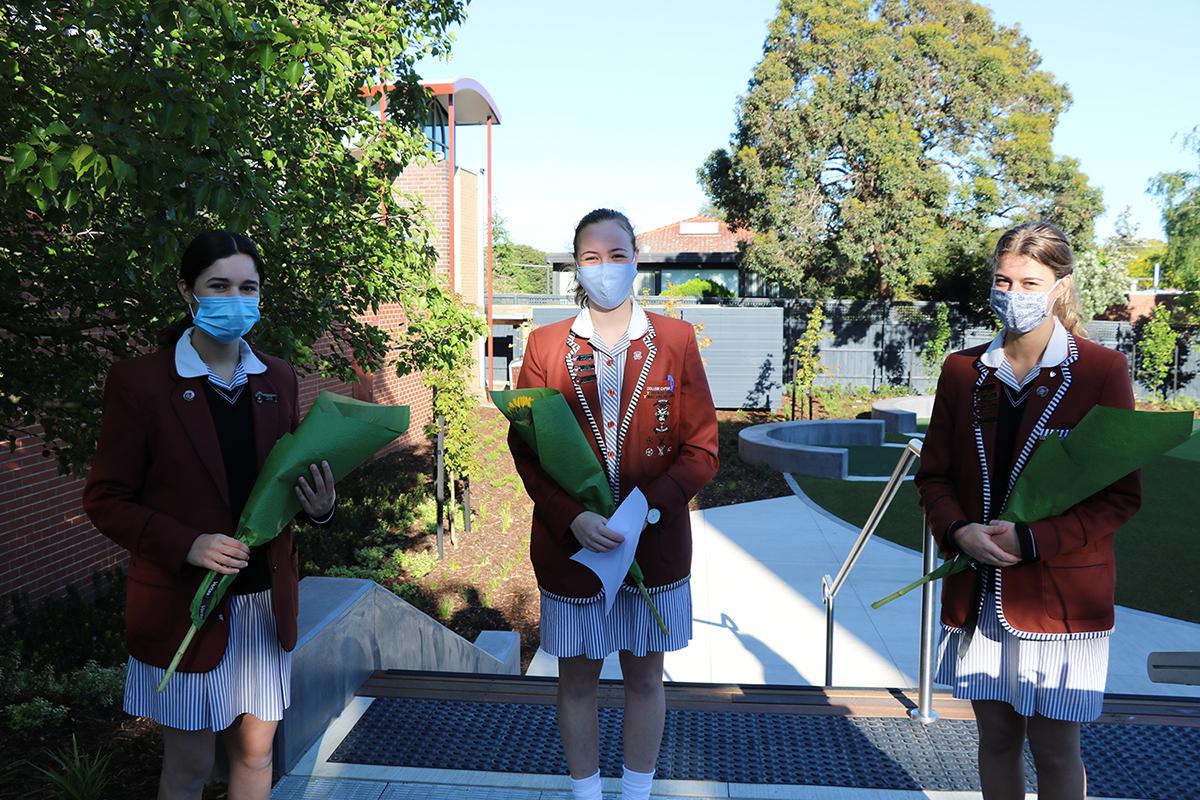 STAFF DEPARTURES
This time each year sees the inevitable movement of staff who, for a range of reasons, will be leaving the Siena community. In this edition, I would like to advise of the resignation of Bernadette Donnelly, Deputy Principal Learning and Teaching who has accepted a position in a similar role at St Ignatius College, Geelong. Bernadette is completing five years at Siena and throughout this time has led a very important portfolio within the College with great skill, expertise and commitment. Her experience and capacity will be a great gift to St Ignatius and we wish her every blessing as she embarks on this exciting new chapter. Thank you Bernadette.
STUDENT LEADERSHIP
Following a rigorous process of formation, training and discernment, eight fine young women presented themselves as candidates for the position of College Captain in 2021. A whole school assembly (virtual) was held on Tuesday which was followed by a voting process for staff and students. It is with great pleasure that we announce the College Captains for 2021: Chloe Barker and Harriette La Motte. From an outstanding group of candidates, Chloe and Harriette have accepted the honour to lead and serve the student body in 2021 – we are sure they will do so with the same pride and passion for their community which they have shown throughout their time at Siena. We thank all students who so generously engaged with the Pillars Student Leadership program and I thank Claire Moody for her wonderful leadership of this process.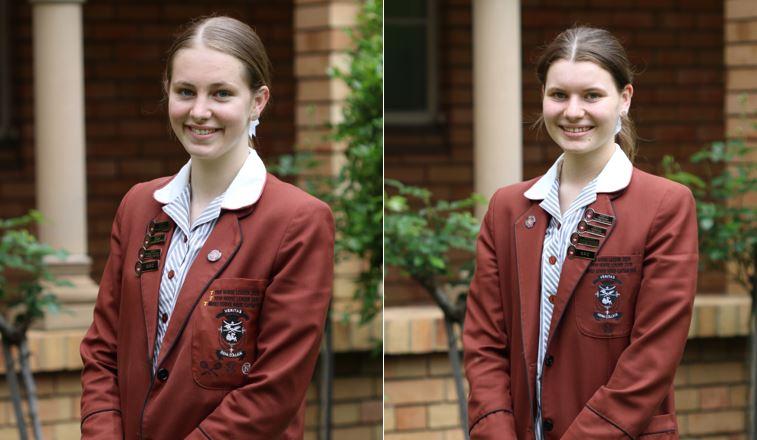 Chloe Barker, Harriette La Motte