Ensemble Soiree
On Monday, 26 October the Music Department hosted a virtual music concert featuring fifteen Siena ensembles. It was undertaken in true Siena spirit with students capturing their ensembles performances at home and then packaged together by staff for the performance. The Soiree featured Wind Orchestra, Symphonic Band, Concert Band, Stage Band, Sisters of Swing, Groove Train, Guitar Ensemble, Senior Strings, St Cecilia Strings, Folkus, Clarinet Choir, Junior Clarinet ensemble, Brass Ensemble, Canti Dolci and Senior Choir. Sincere thanks to all students and staff who have attended online rehearsals throughout the year, worked hard on their pieces remotely and stayed connected throughout the lockdown.
Rising Stars – Year 7 Music Concert
Every year we celebrate the Year 7 cohort's achievements at the 'Rising Stars' concert and this year the virtual concert will be held on 5 November. Year 7 students will perform in small groups, duets, trios, solos and the Junior ensembles will also be featured. All instruments will be represented and students are excited to share with their families and friends what they have achieved this year. This concert is usually a favourite amongst the Siena Community, so I encourage everyone to attend. Year 7 families can attend through their daughter's Microsoft Teams account or please contact the music department.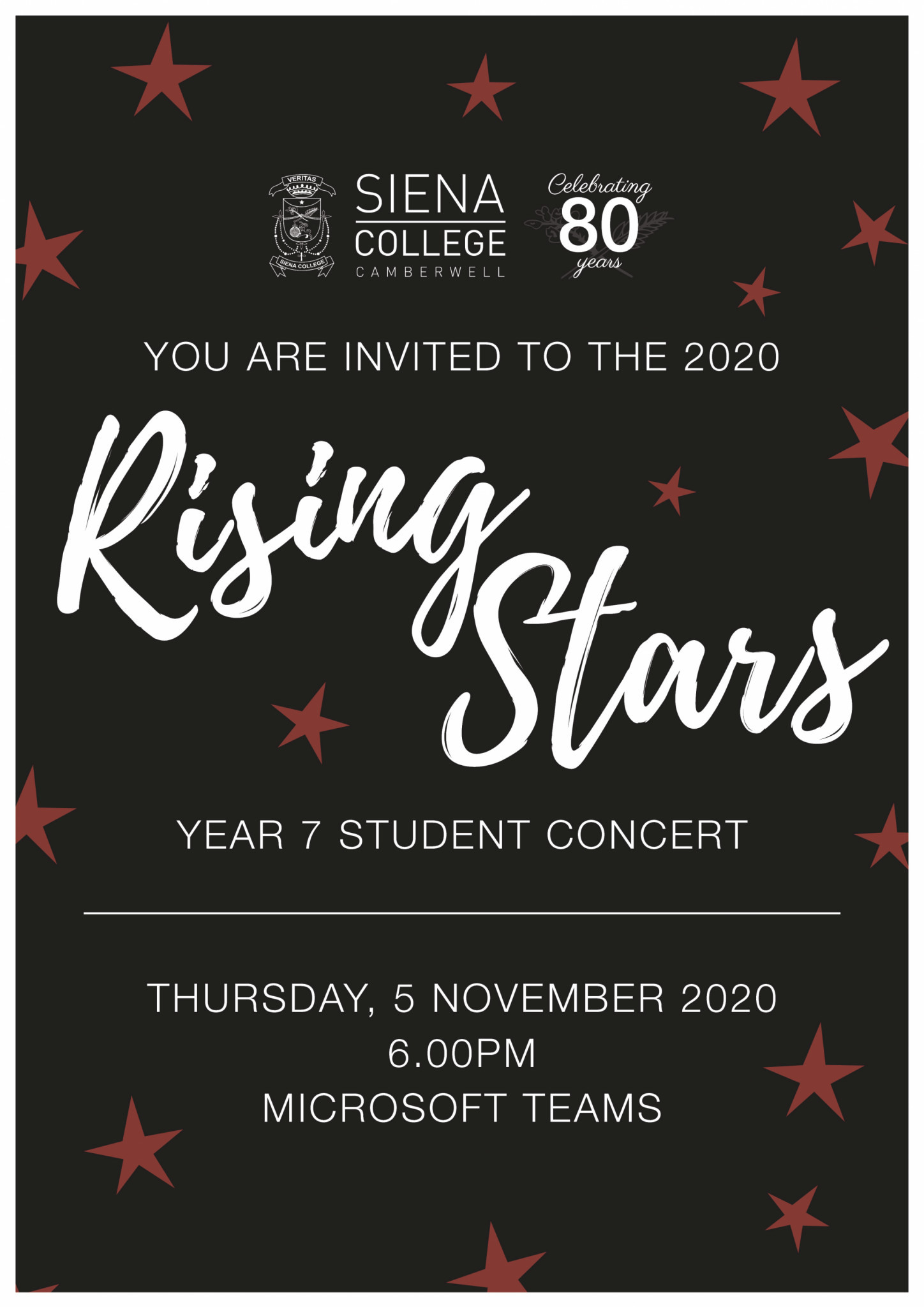 Year 12 Musicians – Thank you and farewell
This week we farewelled our Year 12 Musicians, acknowledging their achievements, commitment and talents while at Siena. We went down 'memory lane' and reminisced together on concerts, tours, rehearsals, music camps, workshops, Masses, competitions, musicals and plans to continuing playing music next year. Siena's Music staff send a musical salute or fanfare to our Year 12 musicians, they will be missed.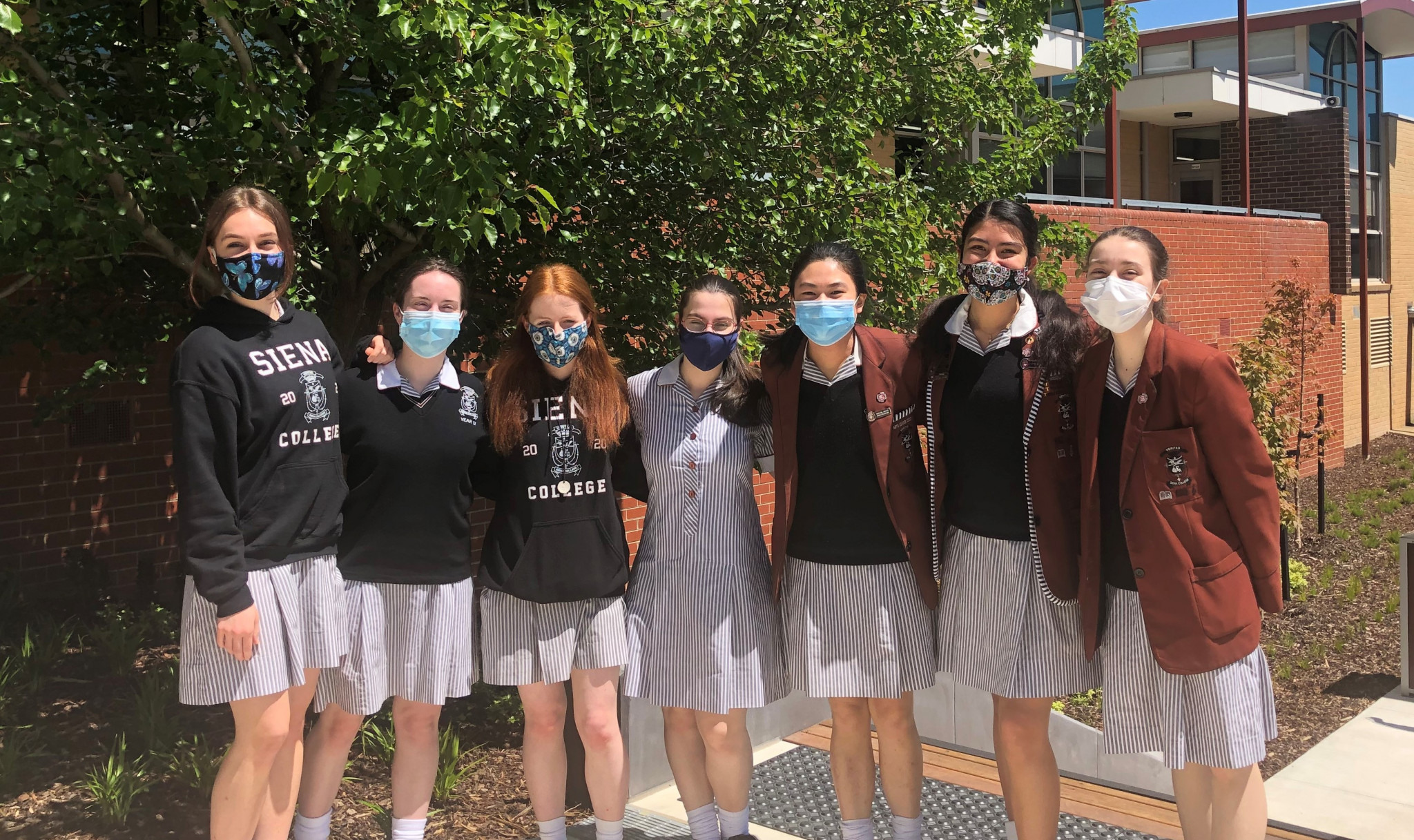 Term 3 Online Soiree
During remote learning, many instrumental students took part in a series of online Soirees, including the vocal, double reed, brass, woodwind and the Spring Soiree Showcase. We had students from Year 7 through to Year 12 performing a wide range of repertoire covering many styles of music. Many students performed pieces they have been working on for their upcoming VCE and AMEB music examinations and assessments. We wish all students well for their examinations this term and congratulate them on their performances at the soirees.