Go well fine women of Siena
Of the many words of farewell spoken this week, perhaps the most moving were those spoken by Year 12 students themselves. It was a privilege to hear students talk of their love of Siena and their gratitude for the gift of a Siena education. Their words were filled with heartfelt pride and affection for their teachers, their peers, their place. Many favourite and funny memories too!
We wish the graduating Class of 2020 every blessing as they move beyond our gates and into the world. We do so with pride and affection. In this most memorable year for them, they have demonstrated such solidarity, grit and grace. Their next chapter, and ultimately their gifts to the world will no doubt be strengthened by these qualities. So too have they been strengthened by the sustained endeavours to pursue excellence in their studies and by the steadfast support of staff, family, our faith and community. Go well, great women of Siena!
To live out your most precious dreams, to blossom into the best possible version of yourself, to grow into your full power, to find your own voice and to use it, that is the purpose of your life, the reason you were created. In the end, that is what good teaching, good parenting, good friendship, good religion and good art are about – to convince you of the beauty of your one wild and precious life, how to make it flourish and how to share life with all. To be fully alive is the greatest gift you can give to yourself, and to the universe. Don't ask what you or the world needs. Ask yourself what makes you come alive and then go and do that. Because, what the world needs most now, is people who have come alive." Fr Daniel O'Leary
Visual Arts and Technology Exhibition

Last week's Visual Arts and Technology Exhibition showcased some outstanding work from our VCE students, testament to their dedication and hard work throughout such a disrupted year. Due to COVID-19 restrictions, we utilised ArtSteps, a virtual and interactive gallery space, enabling visitors to "walk through" the exhibition and view artwork by our Year 11 and 12 Arts and Technology students.
With well over a thousand views already, I encourage our community to take the time to wander through this virtual space by clicking here.

The worthy winner of the Principal's Award was Isobel Osboldstone whose three large scale canvases reflected different life stages and the ageing process of individuals. Alessia Tyson won the People's Choice Award with her installation explored the experience of individuals during lockdown with each bubble, butterfly and flower representing friends forced to keep their distance.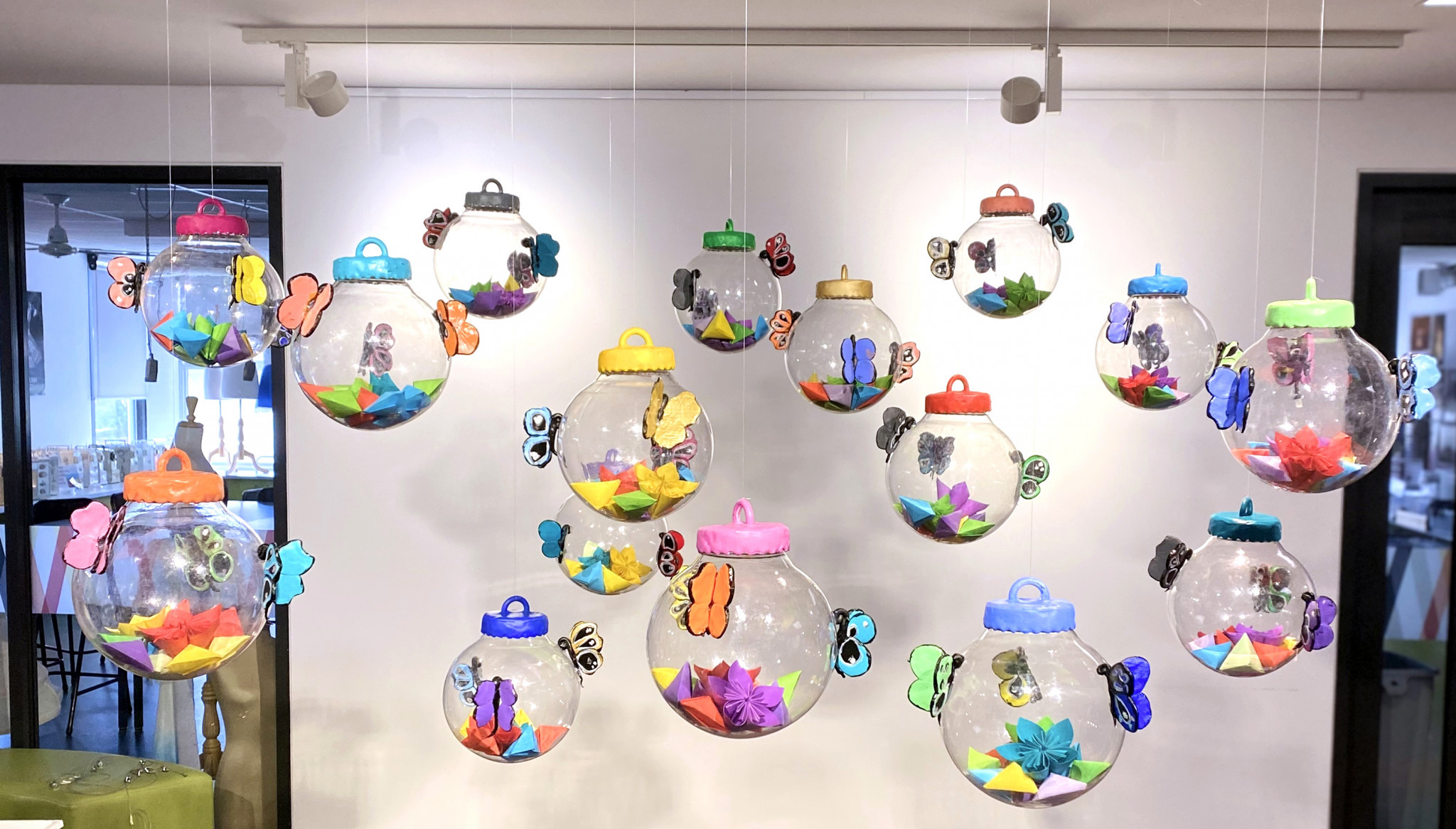 Staff departures
In this newsletter, I wish to advise of a number of staff departures at the end of the academic year. Each member of staff has made a wonderful contribution to Siena, touching the lives of students and staff. We thank them and wish them every success and happiness in their next chapter.
Maree Cody, 2008-2020
Maree will depart the College after thirteen years of outstanding service as Head of Student Wellbeing – Kurrajong and a Chemistry teacher.
Jill Foley (Head of Student Wellbeing – Waratah), 2017-2020
Marissa Joyce – (Head of English), 2018-2020
Ben Nieuwkerk – Music teacher, 2016-2020
Riley Khan – AFL Trainee for 2020
We also farewell Louise D'Angelo as she prepares to take a period of parental leave. We wish Louise and her husband Nicholas all the very best as they await the arrival of their first child. We also extend our thanks to Louise for her great work as Acting Head of Student Wellbeing – Dianella House for the first three terms of this year, alongside her teaching role. Best wishes Louise.