Graduation 2020
Graduating from secondary school is a significant rite of passage for students and their parents, guardians, carers and families. The Graduating Class of 2020 has experienced a year like no other and their resilience at overcoming adversity and not losing sight of their goals is testament to their character. Our students were farewelled beautifully at House Assemblies on Tuesday. On Thursday, they celebrated a lovely outdoor breakfast together and in line with their chosen theme "Childhood Memories" enjoyed many games and activities. The College Assembly, although presented differently this year, was marked by traditional rituals as our 2020 College Captains handed the reins to their 2021 counterparts. There was great camaraderie between students which is a particular hallmark of leaders at Siena College.
The College Graduation Liturgy and Ceremony was pre-recorded this year and it was such a beautiful and meaningful service; a culmination of their years at Siena and it reminded the Class of 2020 that they will forever be members of the Siena community.
In 2015 when these students began their journey at Siena, many were only twelve years old and they were probably all singing along to "Hello" by Adele. This is particularly poignant as they never failed to greet each other warmly as they logged on this year during long stretches of remote learning. These graduates are indeed a unique group of students who are supportive of one another and are committed to their individual goals. Among them we have great thinkers, writers, speakers, artists, actors, sportswomen and performers. We wish the graduates of 2020 every success in their upcoming exams and for all the wonderful opportunities that await them, and thank their parents, guardians and carers for their support of them and of us, their teachers. We know that they will grasp life with both hands and make a difference in our world as strong Dominican women.
"Be who God meant you to be and you will set the world on fire."
(St. Catherine of Siena)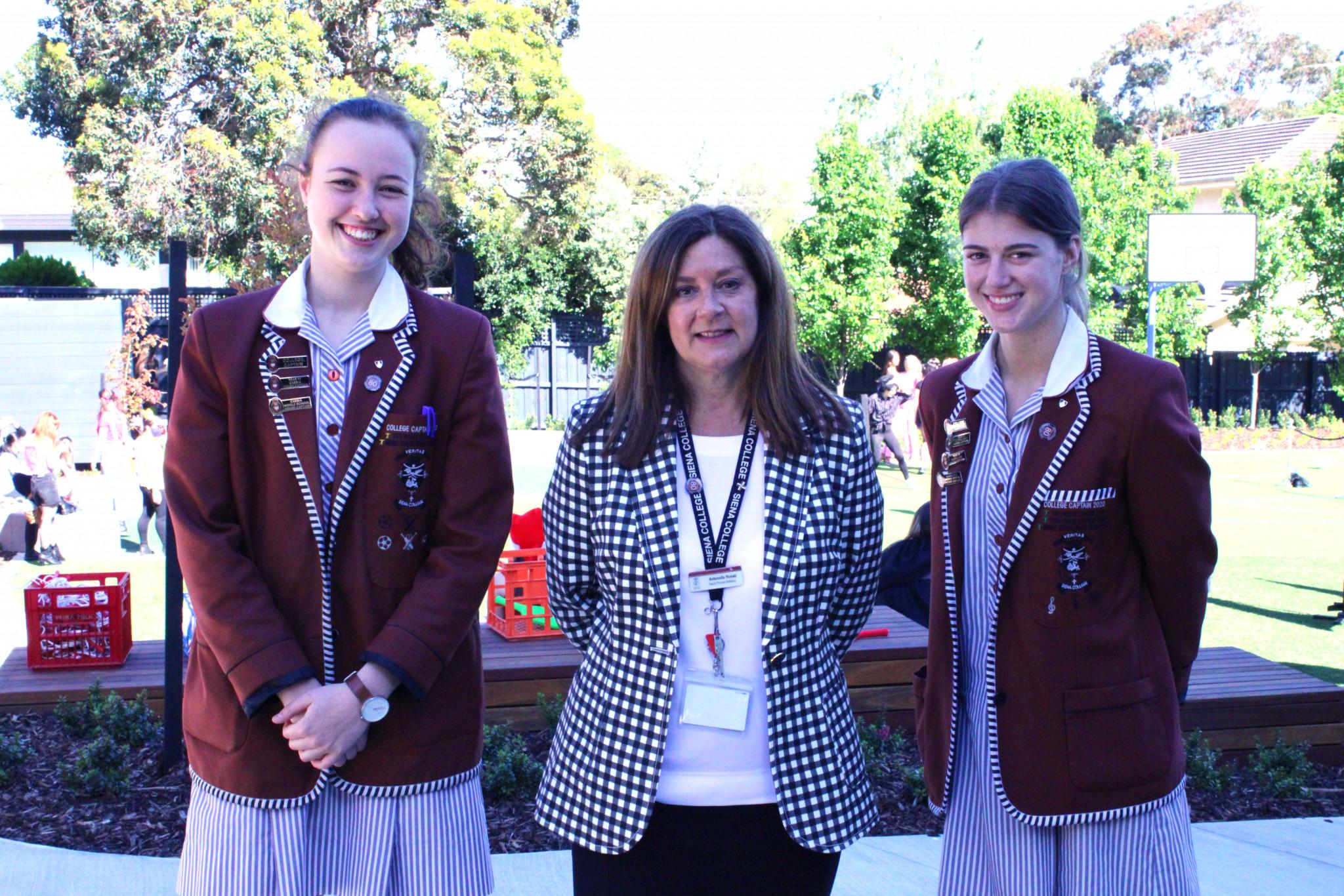 Welcome Back Years 8 to 10
We were thrilled to welcome back our remaining students onsite this week and it has been wonderful to see them reconnecting with their friends and teachers. They have shown such remarkable resilience and courage and we are here to support them in any way required as they continue the transition to face to face learning.