Year 7 Picnic Lunch
Our Year 7 students enjoyed lunch and activities together on the Music Lawn today. Our Wellbeing Team has been working hard all term to provide opportunities to explore new friendships and reinforce connections made prior to remote learning. It is really pleasing to see how well our youngest students have adjusted back to onsite learning and the support they continue to offer to each other.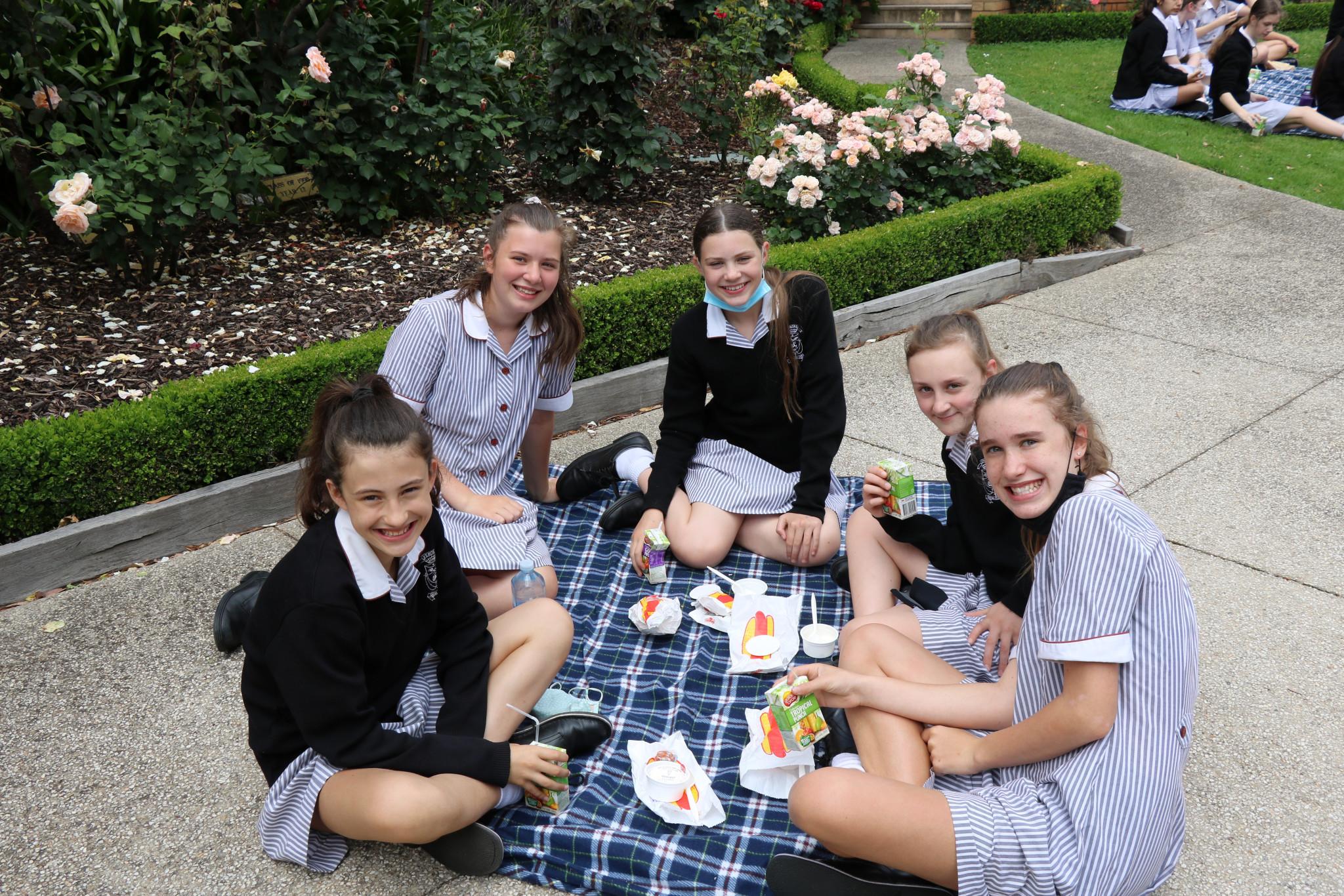 More photos below in gallery
Year 7 2021 Parent Information Webinar
We are looking forward to our virtual Parent Information Evening for Year 7 2021 families on Monday, 16 November. Commencing at 6.30pm, the webinar will provide information to parents and students regarding our transition program and we also hope to provide an update on possible onsite visits in December. Please register for the webinar via the tile on Siena Central.
End of Year Celebrations - Talking to your teen about alcohol

With the impending festive season and end of school celebrations, some teenagers may be feeling ready to party, wanting to put the disruptions, frustrations and disappointments of this past year behind them.

To ensure our young people stay safe during this time, parents and carers are encouraged to have discussions around rules and bondaries concerning alcohol consumption. As difficult or overwhelming as these conversations can sometimes be, it is important to provide reminders around age-appropriate alcohol consumption and the legal implications that can arise.

Young people are at greater risk of alcohol-related harm than adults because their brains continue to develop until their mid-twenties. The safest level of alcohol consumption for teenagers is no alcohol at all, but this may be difficult to enforce and may not prevent them from experimenting. However, parents and carers can absolutely influence sensible drinking habits and help minimise the risks.

In this Special SchoolTV Report, a series of discussion points are offered to help make the conversation about alcohol consumption a little easier. We hope you take time to reflect on the information offered and as always, we welcome your feedback.

If you do have any concerns about the wellbeing of your child, please contact the school for further information or seek medical or professional help.