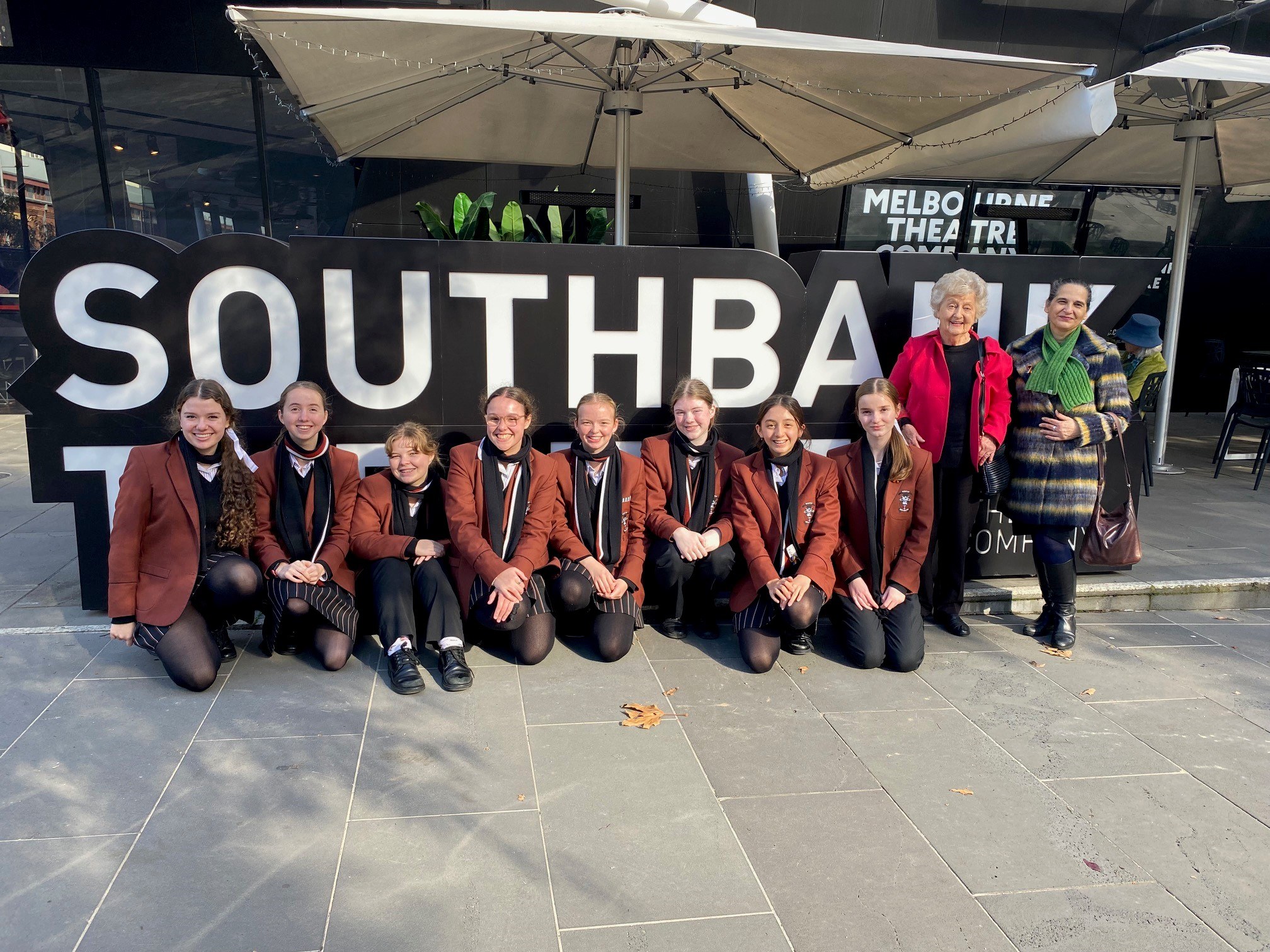 Our VCE Year 11 Drama class were fortunate to attend a performance of Melbourne Theatre Company's absurdist play, Happy Days, written by Samuel Beckett. It has been many years since this classic play has been staged in Melbourne, so it was with great excitement that our Year 11 Drama students walked from the National Gallery Victoria to the Southbank Theatre, The Sumner, eagerly anticipating the performance.

Whilst waiting at the lights, a member of the public commented that her old school uniform was also rust in colour, similar to the rust blazer our students were wearing. Upon asking what school they went to, it was discovered that the lady in question was Siena College alumna, June O'Bryan, née Healy (Class of 1953), and that she was heading to see the very same production!
June spoke to the students about her years at Siena, what the school was like in the 1950s and what the uniform requirements of her day entailed. Both generations agreed that rust was indeed a distinctive choice of colour. Before parting ways, June kindly posed with our students for a photo outside the Southbank Theatre, The Sumner.
It was a pleasure to meet June, and for our students to share with her their excitement in seeing a play, whose themes have remained relevant for so many generations. The play was a spectacular success, and an outstanding example of theatre of the absurd, a performance style examined in Year 11 Drama, but rarely experienced in a live theatrical setting.