Term 4 Welcome Video
Entering the year's final term, Director of Students, Natalie Kinsella highlights our Wellbeing Program's vital role in child safety, fostering respectful relationships and promoting mutual support, resulting in remarkable connections and growth within our Siena community. As we prepare to bid farewell to our Year 12 students and celebrate their achievements, we wish everyone a Term 4 filled with success, joy and continuous growth.


Respectful Relationships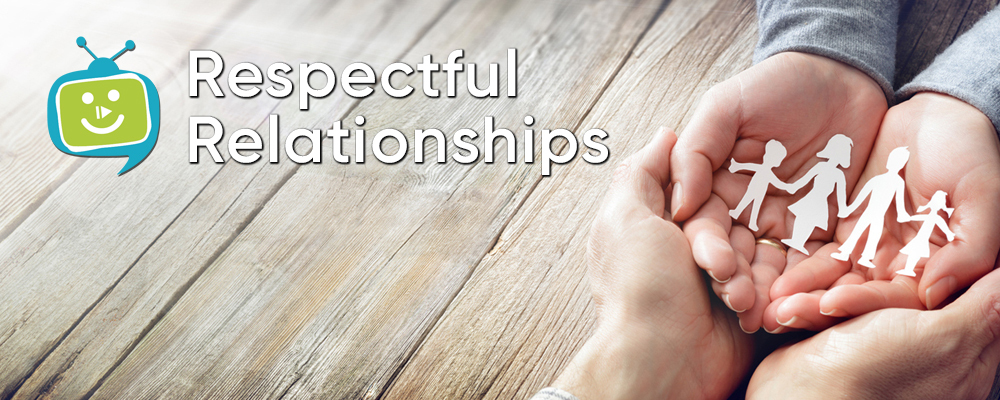 Fostering a nurturing environment of respectful relationships within your family is not only the key to harmonious living but also to improved academic outcomes for your children. As parents and caregivers, embracing the art of teaching children about respect at a young age sets the stage for a lifetime of healthy interactions and empathetic understanding. It helps cultivate a positive environment where communication flourishes, conflicts are resolved constructively and bonds are fortified.
Teaching children to respect themselves and others opens up avenues for personal growth and academic achievement. Fostering an environment where respect is not just a word but a practiced behaviour empowers young people with essential life skills. Effective communication, active listening and the art of compromise provide your child with a solid foundation that transcends family interactions, helping them collaborate effectively with peers, teachers, and the broader community. Respectful Relationships are also key to Restorative Practices, which underpin behaviour resolution at Siena College.
Equipping children with an understanding of healthy versus unhealthy relationships is an important aspect of their development. It guides them to make informed choices, foster positive connections and set boundaries that contribute to their emotional wellbeing. Understanding the nuances between healthy and unhealthy relationships provides children with essential tools to navigate their social world, build self esteem and cultivate meaningful relationships.
Empowering young people in healthy interactions to embrace differences and forge connections that honour their self-worth is critical to positive social relationships.
We hope you take the time to reflect on the information offered in this month's edition of SchoolTV and we always welcome your feedback.
Body Confident Children and Teens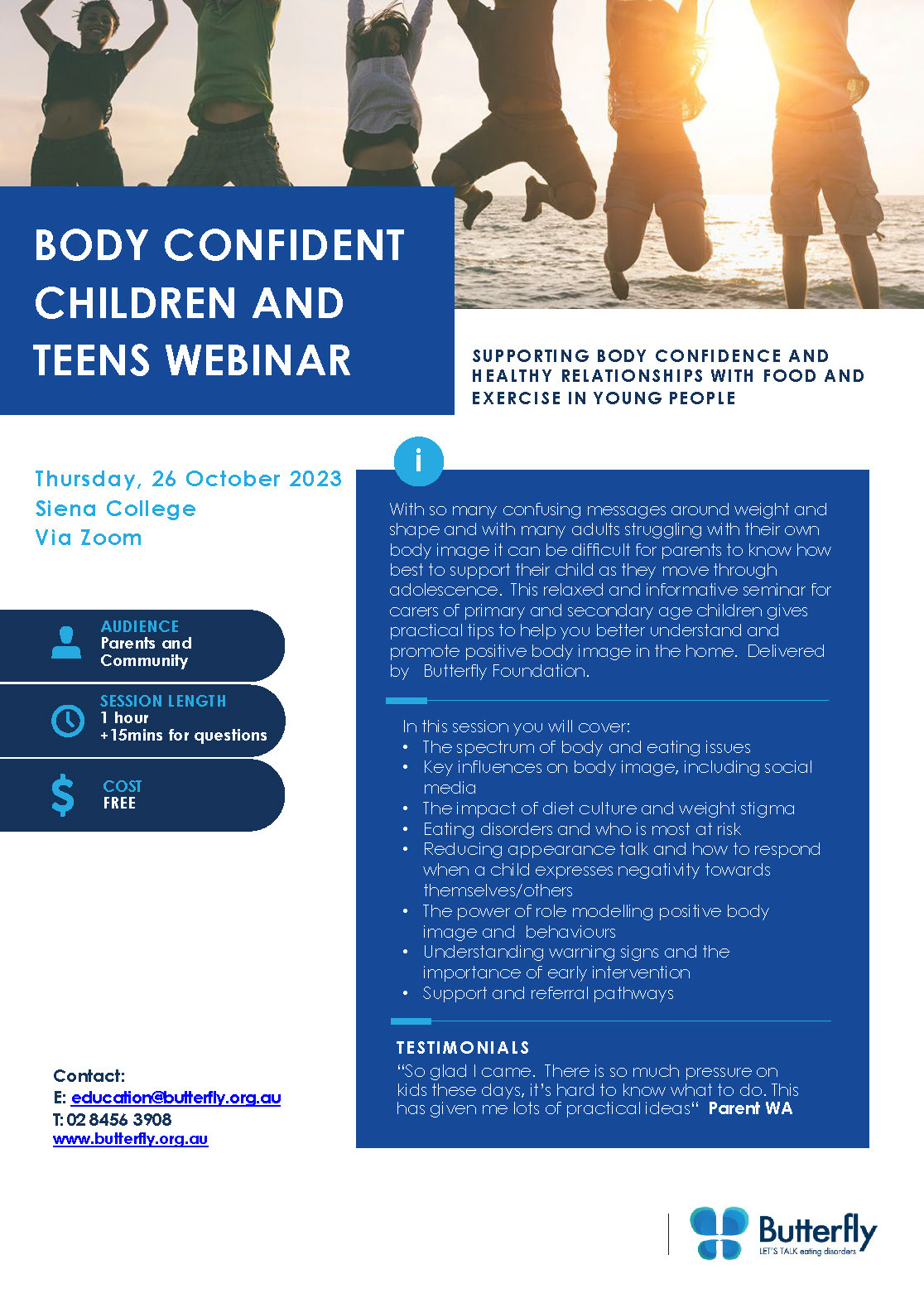 On Thursday, 26 October from 6.00pm to 7.15pm, Siena College will collaborate with the Butterfly Foundation to host the Body Confident Children and Teens webinar. The webinar aims to provide knowledge, practical information and tips on promoting a positive body image at home throughout childhood and adolescence.
As we are aware, students face considerable pressure in today's society. Body image issues can affect individuals of all ages, genders and cultural backgrounds. Those with low self esteem or other mental health challenges such as anxiety or depression, are at a higher risk of experiencing body dissatisfaction. However, an individual's relationship with their body will evolve over the course of their lifetime.
During the webinar, we will delve into why fostering positive body esteem, adopting non-dieting approaches, and promoting healthy behaviours related to food and exercise are strong protective factors in preventing eating disorders. We will also explore the impact of positive role modelling, reducing appearance-based discussions and most importantly, how to respond when a child expresses negativity about themselves or others.
While the webinar aims to increase understanding of eating disorders, its primary focus is on prevention, as well as cultivating positive body image and healthy behaviours. We invite you to join us in promoting a better understanding of cultivating positive body image and healthy behaviours.
Zoom Link: https://butterfly-org-au.zoom.us/j/81243945874
Meeting ID: 812 4394 5874