2023 College Theme
Our 2023 College Theme echoes the words of poet, Mary Oliver in her piece, Instructions for Living a Life:

Pay attention.
Be astonished.
Tell about it.
As Dominicans, we need to pay attention to the big picture – in this case the global picture of our Catholic Christian tradition – be astonished by it and tell about it. Timothy Radcliffe OP says it is imperative we do this "in order to keep our charism recognisable, credible and meaningful for our people."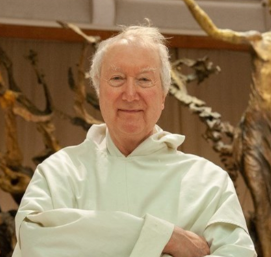 Who are 'our people'? Our Siena students, families, staff and community. Across this year, we need to ask:
What are we paying attention to? ​
What could or should we pay attention to? ​​
What astonishes us? ​
Why are we astonished?​​
What will we tell about it? ​
Who will we tell?​
A Dominican education offers students a learning environment that equips them to 'be awake!' in the fullest sense of the word, providing them with lifelong learning skills grounded in a tradition that has withstood the test of time – eight hundred years of it! This year's College Theme encourages each one of us to look into our hearts, lean into our potential and live into our promise.
Opening College Eucharist
On Thursday, 16 February, we will be celebrating our first College Eucharist for this year; we will gather as a Siena community in St Dominic's Church to honour our tradition, pray for those in need and commission our 2023 Student Leaders. I look forward to the shared experience of this sacred liturgical marker in our year – as this takes place during the school day, it is an expectation of the College that all students attend and participate in this Eucharist.