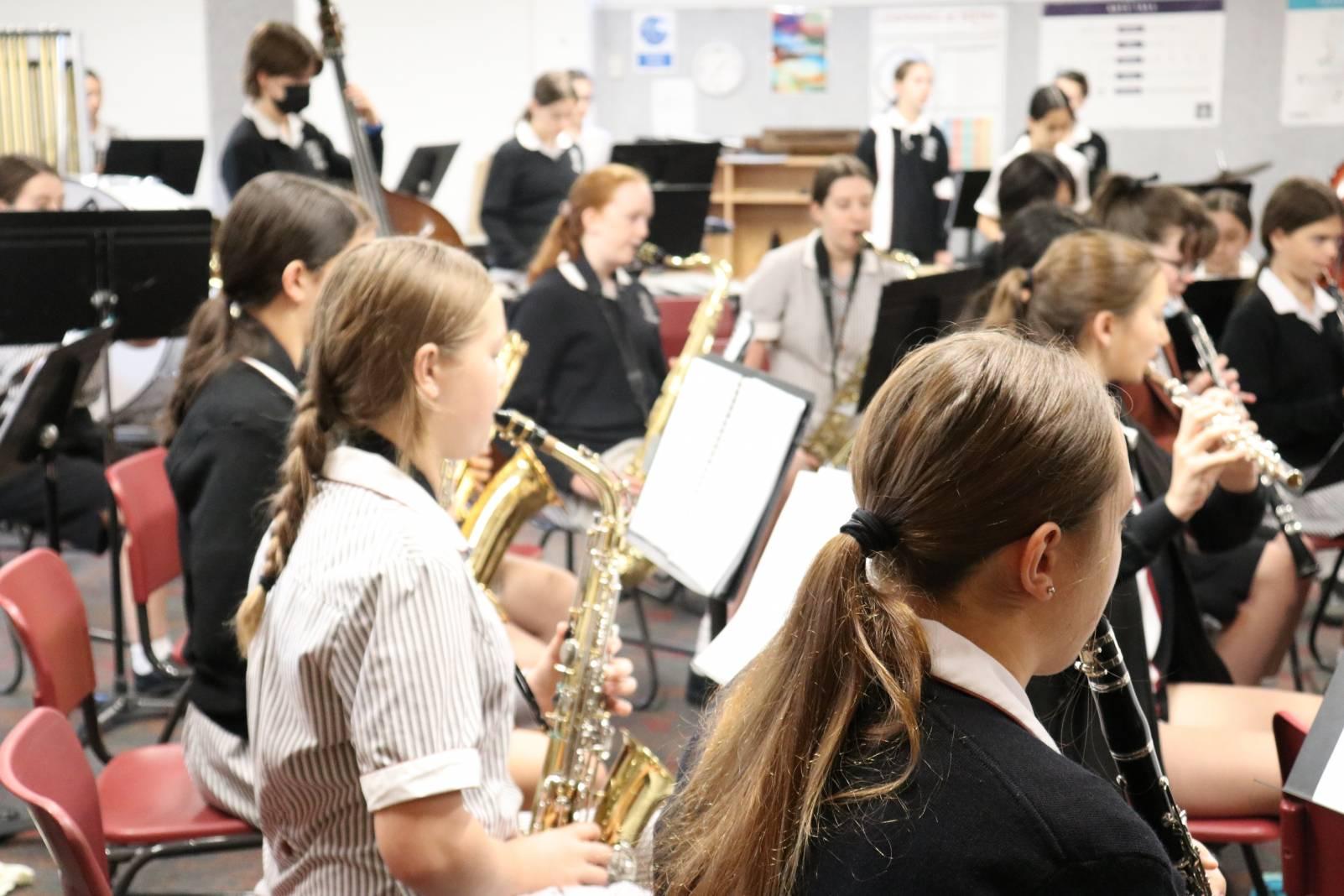 A special welcome to all new students and families! We look forward to seeing you at future music concerts and events. Music lessons and ensemble rehearsals have commenced for the term and there is an exciting buzz around the Music Department. It is fantastic to be hearing music again in the mornings and afternoons. We have many new students making an excellent start to the year, attending their first lessons and ensemble rehearsals. We are excited to hear them perform at our Autumn Concert later in the term. We encourage all parents to read the 2023 Instrumental Music Handbook for all information and policies used this year.

New Music Staff

We would like to warmly welcome three new teachers to the Music Department:
Voice Teacher and Director of Senior and Junior Choirs, Drew Downing
Oboe and Bassoon Teacher and Assistant Director of Junior Band, Jessica Foot
Trombone Teacher, Ian Haines
All three teachers are highly experienced teachers and musicians, and have plenty to offer to our music students and ensembles.
Chicago Musical

Musical rehearsals for Chicago, High School Edition has started. This combined schools performing arts production with St Kevin's College will be a highlight for all student cast and orchestra. We wish them well during the production period. Production week is in Term 2 from Thursday, 25 May to Saturday, 27 May at Siena College.
Term 1 Music Dates

Music Ensembles Rehearsals

Friday, 3 February to Thursday, 6 April


Ensemble Room
Susan Alberti Auditorium
W208




Commencement Eucharist

Thursday, 16 February

St Dominic's Church

Senior Soiree

Thursday, 2 March

Susan Alberti Auditorium

Lunchtime Soiree

Monday, 20 March

Susan Alberti Auditorium

Wind Orchestra and De La Salle Senior Band Rehearsals and Concert

Tuesday, 7 March at 4.00pm to 6.00 pm

Tuesday, 14 March at 4.00pm to 6.00pm

Tuesday, 21 March at 7.00pm

West Wing
Ensemble Room

Autumn Concert

Tuesday, 28 March at 5.00pm and 7.00pm

Susan Alberti Auditorium