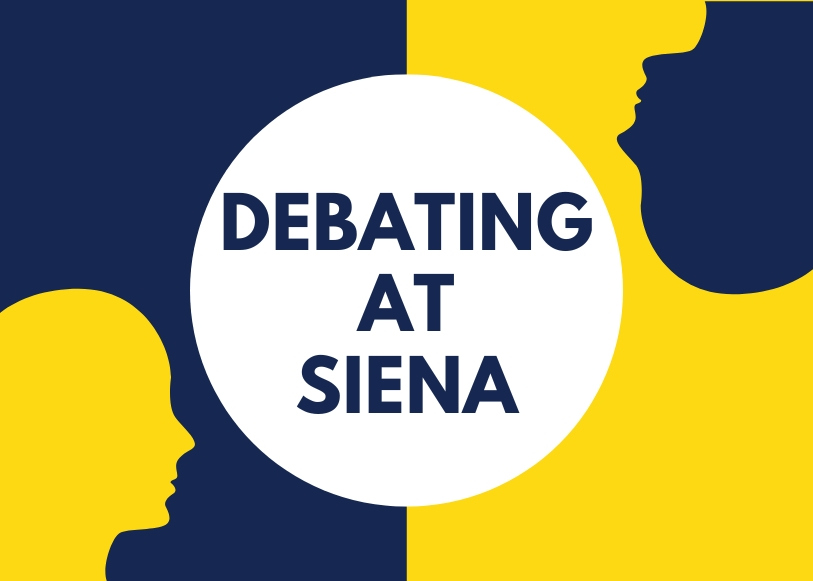 Siena College is very excited for another big season of Debating in 2023, with teams across all year levels representing the College in the Debaters' Association of Victoria (DAV) interschool competition.

This year, we have entered six teams in the Senior DAV competition, ranging from A Grade (Year 12) through to D Grade (Year 9). We are also very happy to announce that two teams will take part in the Junior Speakers Program (JSP) to represent the College over three rounds across Term 3. Students will take part in workshops and training sessions to build skills and confidence before embarking on their first real debates.
The Debating program offered at Siena provides consistent opportunities for students to enhance their learning by developing critical thinking skills, experiencing speaking with clarity and persuasion in front of an audience, delivering arguments, and forming strategies for impromptu Debate sessions. Perhaps most rewardingly, students across all year levels demonstrate crucial teamwork both with their peers and support staff.
A sincere thank you to all staff and students who have been a part of this initiative – with particular thanks to Communications Leader: Debating and Public Speaking, Amali H, who continues to offer exceptional support, guidance and mentorship to all students involved.
We wish our student teams and coaches all the best for invigorating Debating!