Siena Alumnae and Student Gathering
We will be hosting the annual Siena Alumnae and Student Gathering on Thursday, 4 May at 5.30pm. We are thrilled to see our community grow and thrive across generations. Currently we have twenty-six families with a direct connection to Siena, with mothers and grandmothers of current students being past students. It is a testament to the enduring excellence of our school and the deep bonds formed here.
Below are some images from last year's gathering:
Siena Alumnae Wall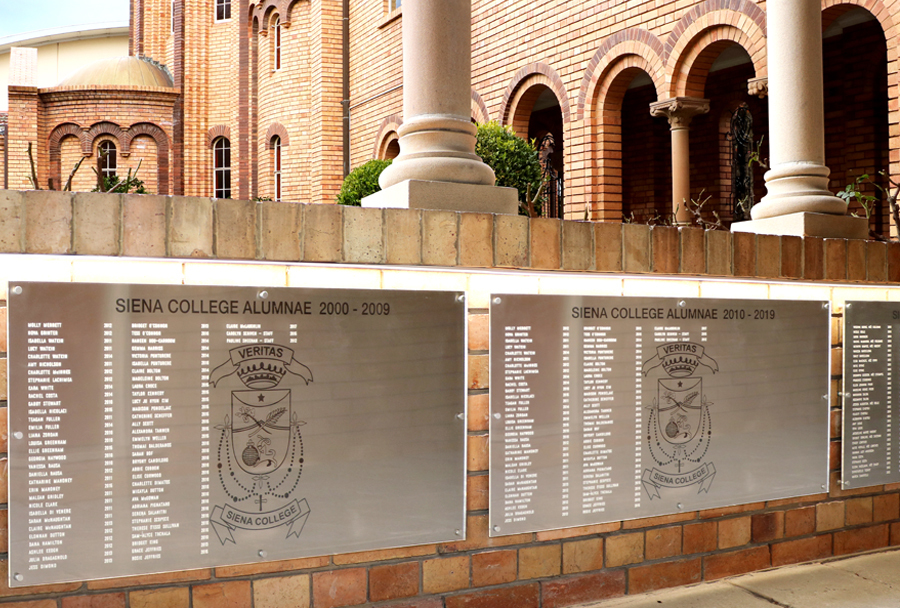 The Siena Alumnae Wall is a special tribute to our alumnae and is located in the Convent Cloisters. You can register here to have your name inscribed on the Alumnae Wall.
Inscription registrations for 2022/2023 will close at the end of June 2023 and then be unveiled later in the year. Inscriptions are $50 per name.
For further information, you can email Alumnae Coordinator, Imma Boubouras at alumnae@siena.vic.edu.au.