2021 College Theme: Be Possibility
In the latter half of 2020 we discussed the word 'possibility' being part of the 2021 College Theme, with its meaning of state, fact, or condition of being possible. Verbs used with 'possibility' mean to explore, look at or into, open up new horizons, raise – these suggest a journey into something deeper, or with new insight, through networks of relationships if we share a vision in seeking such possibility of wholeness.
Sheila Flynn, OP, our Director of Formation, reminds us that St Dominic challenged his followers to be frontier persons; people on the edge, alert to what the signs of the times beckon them to embrace, to be open to possibility.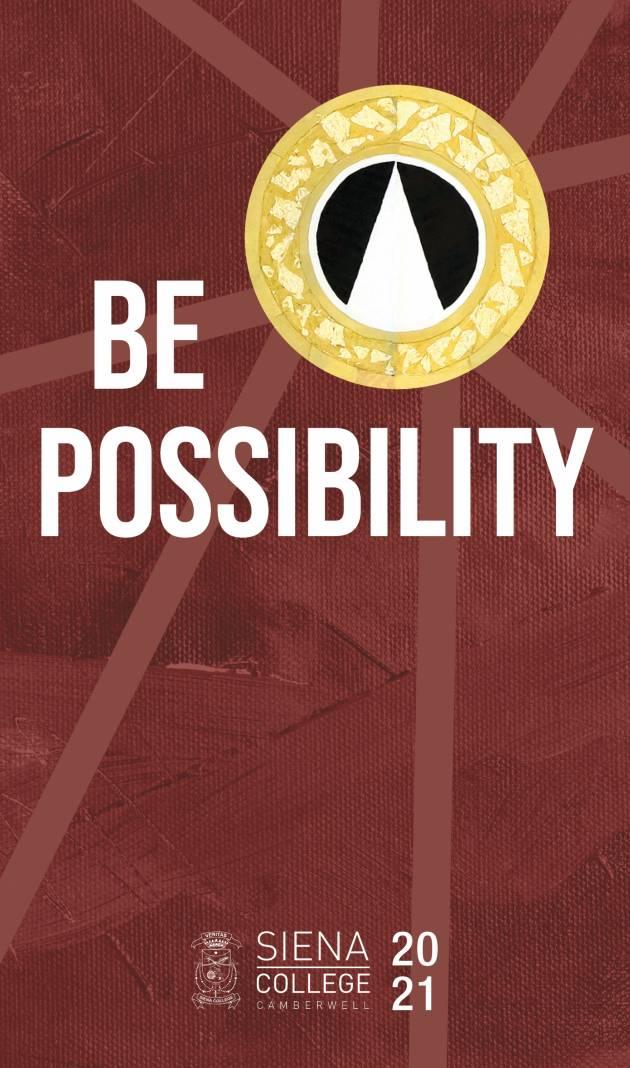 As we approach Lent…
Shrove Tuesday on 16 February is an important day of understanding God's lavish love for us (hence colourful parades, loads of lollies and festivities in many countries) … as well as the ancient practice of emptying out cupboards of rich foods (milk, eggs, flour, sugar = pancakes) prior to an austere start to Lent.
Ash Wednesday on 17 February marks the beginning of the season of Lent – a time in our Church when we strive to renew our hearts and live as God wants us to live, in the Spirit of Jesus. On this day we usually receive ashes – this reminds us that we are an integral part of creation and that God is with us always.
This year, this significant day in our Church's calendar will be marked at Siena by Prayer in each House Group and the launch of our 2021 Caritas Project Compassion campaign – Be More. All House Groups will be given a Project Compassion box which students can use to collect funds across Lent to support aid and development projects in Bangladesh, the Solomon Islands, Tanzania and Indonesia. Find out more about Project Compassion here.