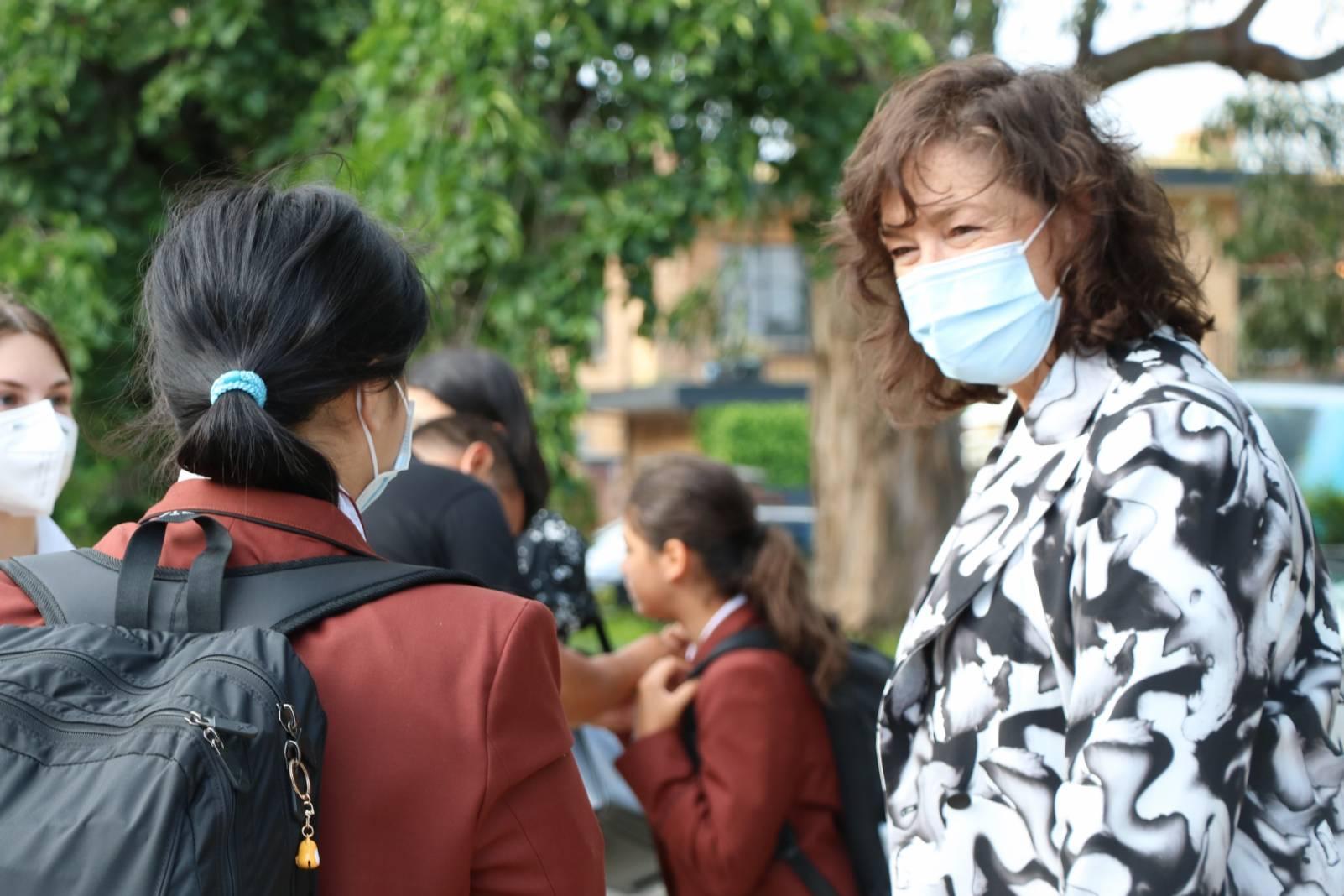 What a wonderful start to the 2022 school year. We warmly welcome all new students, staff and families who are joining the Siena community this year.

Congratulations to our Year 7 students and another fifteen students who have joined us at other year levels; each settling into new routines so quickly and with new friendships developing. It has been equally wonderful to see students returning to a new school year, ready to embrace their learning and very much enjoying this in a face to face capacity.
Welcome also to a number of new staff, joining us in teaching, leadership and administration roles. They have responded very well to the rhythm and routine of a new setting and are quickly showing the great gift of who they are to our community.
In this newness, we are mindful that a new year brings with it an opportunity for both change and continuity. Every transition is an opportunity for growth. And yet, many things remain. Our purpose and our passion remain the same: fullness of learning and growth for students in an environment underpinned by our Dominican values of Contemplation, Study, Justice and Community. This vision articulates the quest for an individual's full flourishing and personal best but always in the context of relationships and community, and with a view to the needs of the world. Our annual theme, In Truth and Action, reflects this vision with its Dominican call to learn the ways of truth and live the ways of justice.
We appreciate the ongoing support of parents and our student body in ensuring that the uniform is worn correctly and with dignity and pride. We thank parents who have arranged for uniform to be corrected and have affirmed our efforts in this regard. Together with staff, we recognise this as one element of starting the year strongly.
In this first newsletter for the year, important information is provided to all families in support of continuing a great start to the year. Following this four week period of additional COVIDSafe measures, we look forward to many opportunities in Term 1 which will allow our community to come together in a spirit of welcome and endeavour for a great year ahead.