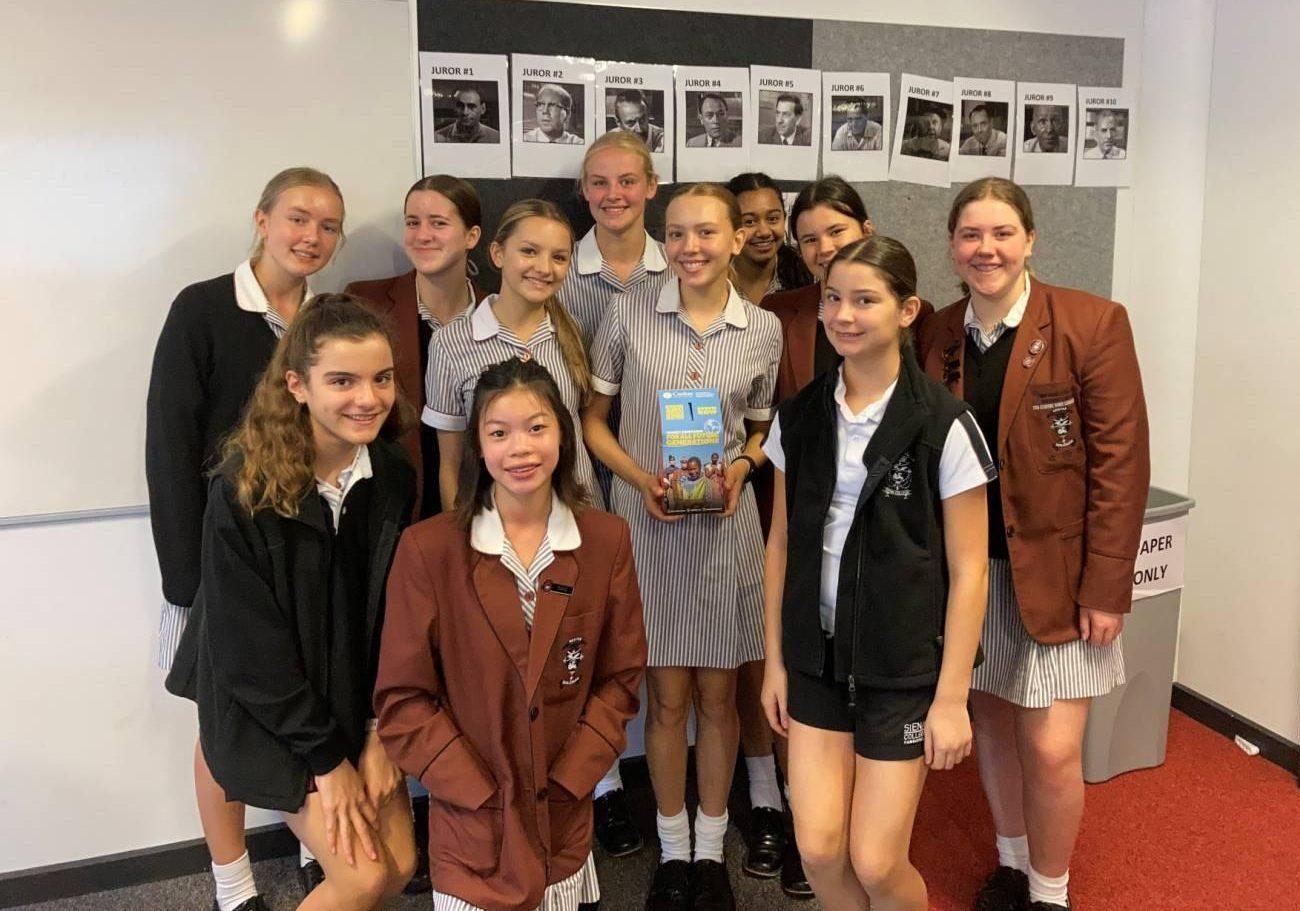 "The 2022 Project Compassion launch was held online on Tuesday, 1 March and was hosted by Mercy College. Year 10 Student Leaders and Year 8 Student Voice Leaders joined Head of Student Formation, Peta Mackintosh for this event which commenced with a liturgy. The Project Compassion theme for this year is For Future Generations. Many primary schools and high schools across Melbourne joined Caritas to support the launch of this year's campaign to generate awareness and consider fundraising options. As students, we were able to learn and understand more about Caritas Australia, as well as where to donate and direct our support. As part of the launch, we heard from Caritas Australia's Africa Programs Coordinator, Lulu Mitshabu. Lulu shared her story with us, offering insight into the work she has done for her community in Africa and beyond. She shared the harsh realities many faced due to poverty, and the absence of basic human rights. Lulu explained that before Caritas' support, the local school in her community only ran until Year Five, and the nearest hospital was 8km away with limited transport options available. We found it uplifting that through Lulu and Caritas' cooperation, change was able to happen within the community and people's dignity restored, as they had the opportunity to have a say in how the funds were used.
We are hoping that the Siena Community can work together to organise activities that increase individuals' knowledge of Caritas' work and the need to reach out and support communities in need. Funds and awareness are key!"
Year 10 House Captains, Amy Duffy and Eden Herring
Click here to donate.