The near completion of Term 1 has seen many areas of study engage in more formal assessment, providing students with an opportunity to reflect on and demonstrate their learning across the term. We commend all students and staff on their learning and growth over this period. In this newsletter, I share two brief extracts of recent reading relating to the nature of study. Study forms one of our central pillars and values, reminding us of why we do what we do at Siena College.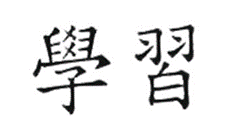 "In the Chinese language, two characters represent the word 'learning'. The first character means 'to study'. It is composed of two parts: a symbol that means 'to accumulate knowledge' is placed above a symbol for a child in a doorway. The second character means 'to practise constantly', and it shows a bird developing the ability to leave the nest. The upper symbol represents flying, the lower symbol, youth. In this understanding, learning is ongoing. Study and Practice Constantly together suggest that learning should mean 'mastery of the way of self improvement'."
Schools that Learn by Peter Senge, 2012
Dominicans take this understanding of Study even further. I share below an extract by a pre eminent Dominican leader, Fr Timothy Radcliffe OP:
"The purpose of our studies is not merely to impart information but to bring Christ to birth in our world. The test of our studies is not so much whether they make us well informed, but whether they make us fertile. Study can never be just the training of the mind; it is the transformation of the human heart. Study should open our hearts to the other and introduce us to community, entering a conversation with others in our search for the truth that will set us free. Our study should educate us in responsibility and prepare us to speak a liberating word.
St Dominic walked through the countryside singing, not just because he was courageous and not just because he had a cheerful temperament. Years of study had given Dominic a heart formed to hope. Let us study so as to share his joy."