Kindness is a multifaceted concept. It involves being courteous and respectful of others, considering others' wellbeing and proactively taking action to help other people. Kindness has many proven wellbeing benefits, both for ourselves on an individual level, and for the communities that we are a part of.

On Friday, 18 March, Siena College commemorated Australia's key bullying prevention initiative: National Day of Action Against Bullying and Violence. The 2022 theme is Kindness Culture: promoting inclusion, respect and community belonging for all students.
This coincided with the launch of Siena College's Year 7 Kind Mind Club, a program aimed at strengthening connections for our new Siena community members. The group gathered in the Learning Centre at lunchtime to discuss the highlights and challenges presented during their first weeks at Siena College.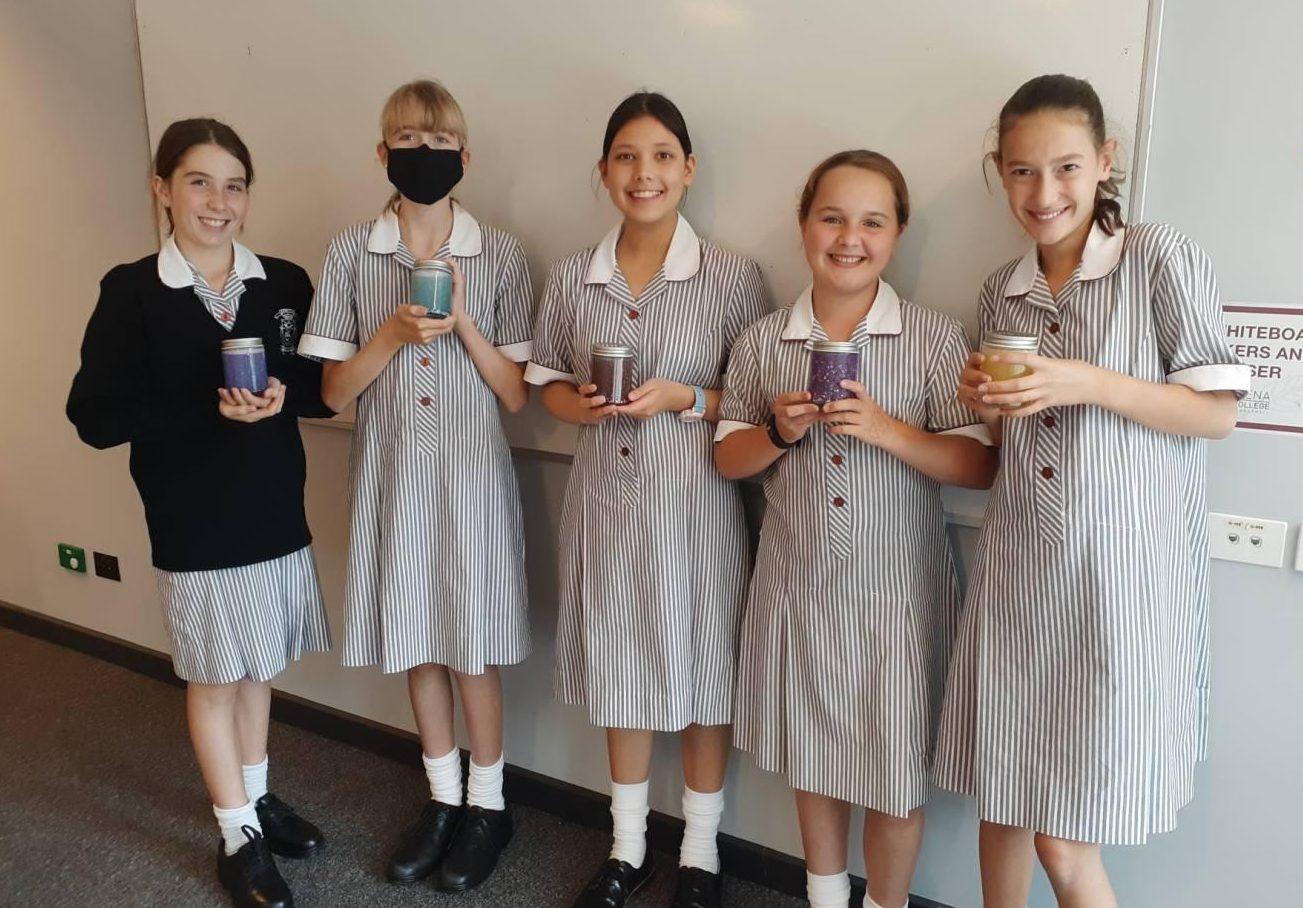 We took time to highlight the importance of being kind to ourselves and others, particularly in times of heightened stress, like starting secondary school. A way of doing this is to adopt mindfulness strategies. The Year 7s made mindful glitter jars to use at home while practising the mindful breathing techniques taught during the program.
We also talked about mindfulness being a psychological skill that you can learn, which can be perfected over time with practice. The students challenged themselves to spend five minutes a day over the weekend to intentionally practice mindful breathing.
The Year 7 Kind Mind Club is open to all Year 7 students and will run until the end of Semester 1. If you would like more information, please contact Minna Jewell.