Feast of St Catherine of Siena

St Catherine's Day is a unique day of prayer, community building and outreach to our Dominican family in the Solomon Islands. On Friday, 28 April we started our day with a special Eucharist celebrated in St Dominic's Church with Fr Mark O'Brien OP presiding. The Mass was beautifully enhanced by our choir and musicians, who took this opportunity to introduce our community to two new hymns. At lunchtime, we took part in House based fundraising activities organised by the Student Representative Council and assisted by the Education Support Staff, in support of the projects currently underway in the Solomon Islands.
Horizons Week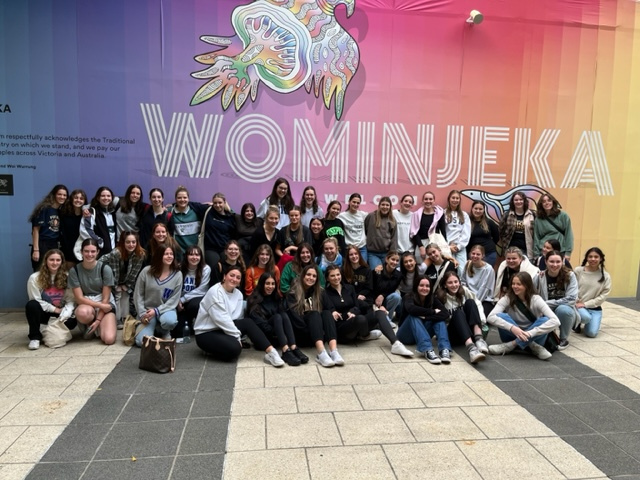 In the final week of Term 1, all year levels participated in Horizons Week – our Year 12s took part in an annual retreat. In an urban landscape, students explored elements of our tradition through the lens of the 2023 College Theme: Pay attention. Be astonished. Tell about it. Experiences of the sacred included visits to St Patrick's Cathedral and St Francis' Church in the city of Melbourne; sessions were also held at the National Gallery of Victoria, Melbourne Museum's First Peoples Exhibition and the Immigration Museum. Students also collaborated within their Houses to produce large works of art representing connection and our Dominican community.
Marking Holy Week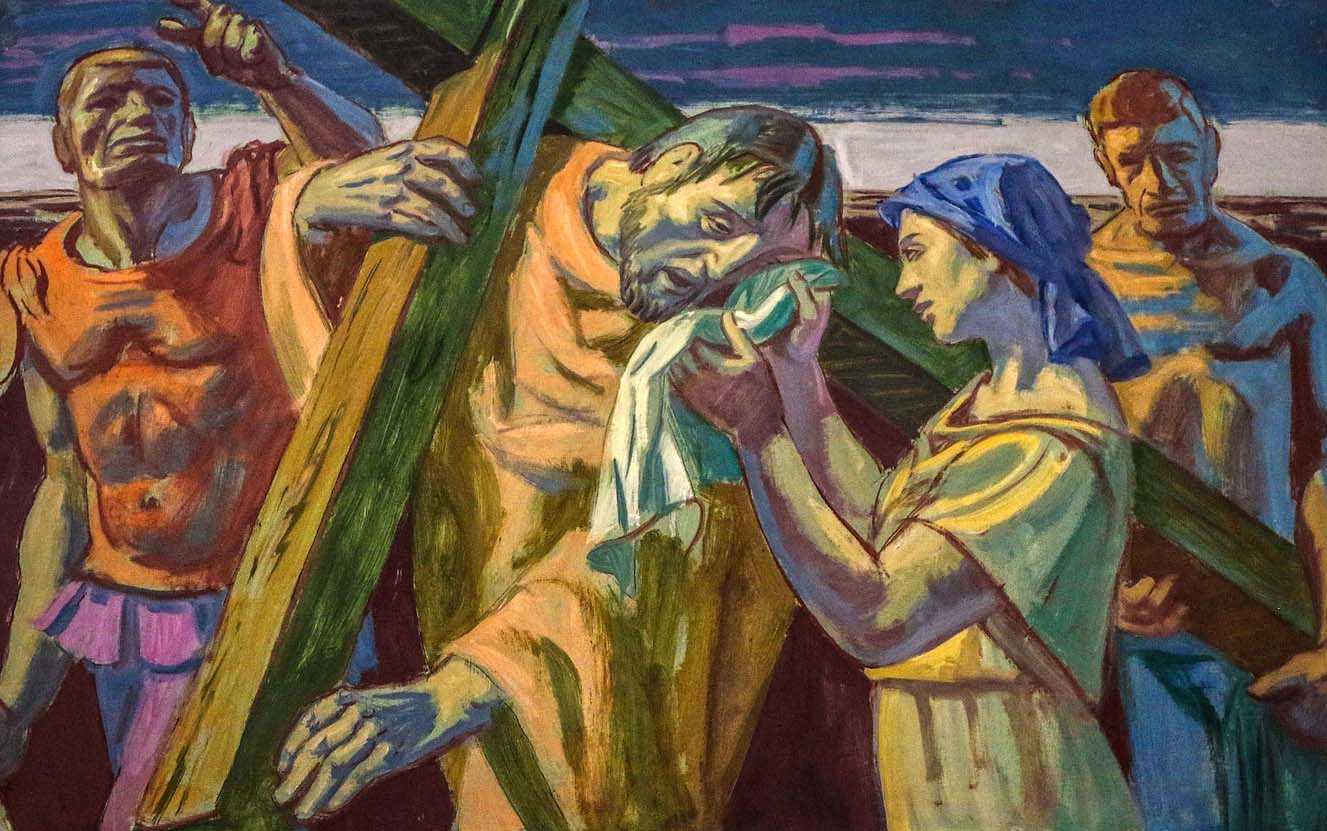 Towards the end of last term, we marked Holy Week with a House centred experience of Stations of the Cross; this is a powerful visual and emotional retelling of Jesus' final journey, with each Station highlighting a particular dimension of this story through narrative, prayer and symbol.
We focused particularly on Stations involving women:
Veronica wipes the face of Jesus
Jesus meets the women of Jerusalem
Women stand beneath the Cross
We concluded the experience by highlighting the women spreading the good news of Christ's resurrection.
Senior Drama students gave voice to many parts, including:
"We stand together to support all those whose lives are compromised and join Jesus' journey through Jerusalem, and finally to Resurrection. May we find courage, hope and solidarity; may each one of us here bring to others the Christ we meet today."