Tickets on Sale Now!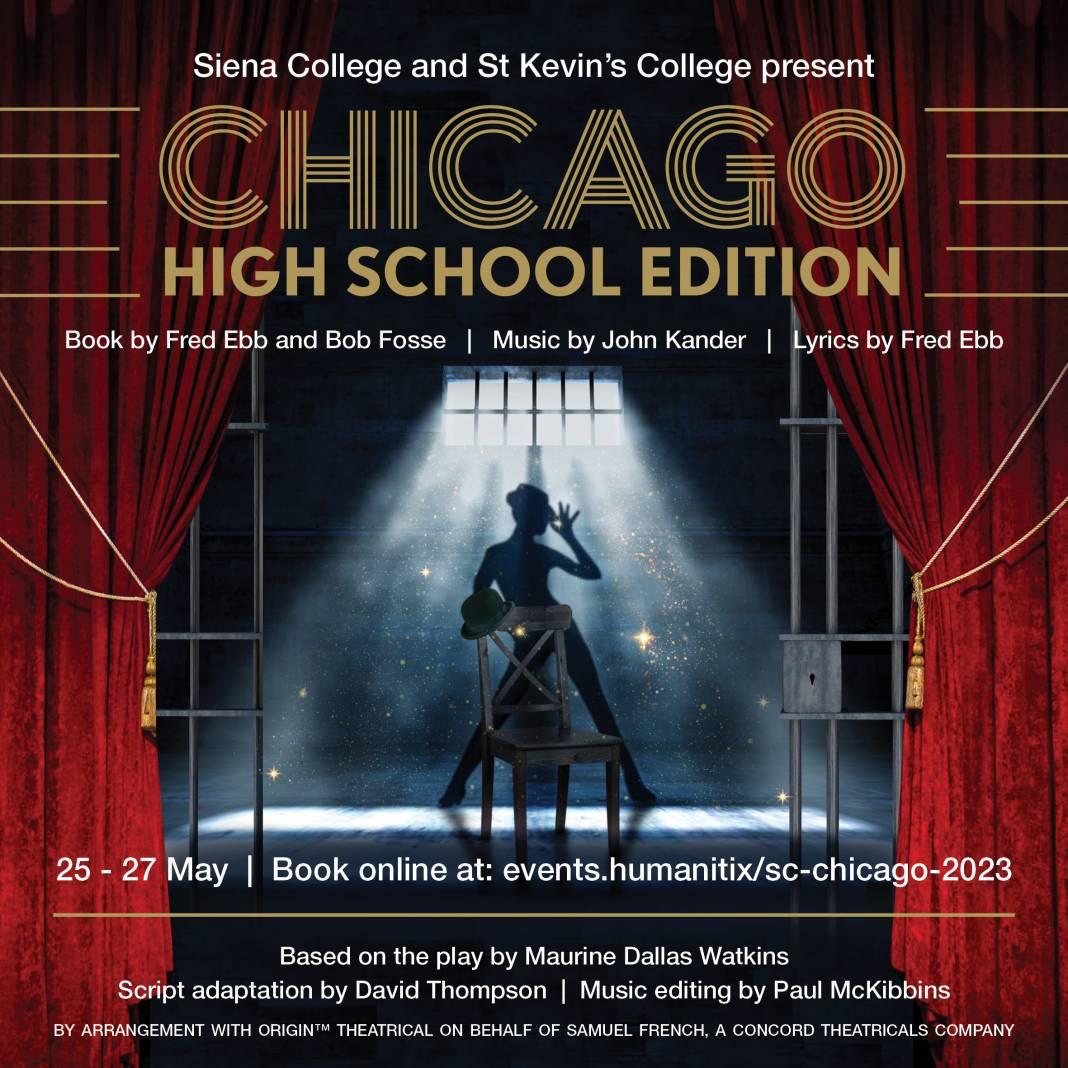 Siena College and St Kevin's College present the 2023 musical, Chicago: High School Edition. The cast, orchestra and crew consisting of students from both Colleges have been working tirelessly throughout the semester to learn lines, songs and dances to create a wonderful show. They have attended rehearsals after school, on Sundays and even during their school holidays to develop a refined and entertaining performance.
"At last the 2023 musical has finally arrived. Although The Addams Family was a wonderful experience with my cast mates, Siena has not been able to present a musical to the public since 2019! That was when I was a Year 8 student starring in my first school musical, All Shook Up.
Over the past few years, there have been many missed opportunities for students, and we are glad and excited to be able to present Chicago to the public and it is definitely a 'not to be missed' show. The many hours of rehearsals and collaboration between the two schools have consequently allowed the cast, band and crew to bond and create an incredible show. School musicals form memories and experiences that will never be forgotten and the amount of musical talent at this school will only grow as the years go by. Please come to see Chicago and show your support for all of our hard work. We guarantee you will enjoy this show as the fun we have had in producing it is highly evident in the students' performance."
Year 12 Arts Leader (Drama), Adele B

About the Show
In roaring twenties Chicago, Roxie Hart commits murder and convinces her hapless husband, Amos, to take the rap for her crime... until he finds out he's been duped and turns on Roxie. Convicted and sent to jail, Roxie and another 'Merry Murderess', Velma Kelly, vie for the spotlight and the headlines, ultimately joining forces in search of the 'American Dream': fame, fortune, and acquittal.
Dates: Thursday, 25 May to Saturday, 27 May
Click here to view session times.
Come along and show your support for this amazing production, and be dazzled by the fabulous costumes, spectacular lighting and songs that will be stuck in your head for days. Book your tickets now!