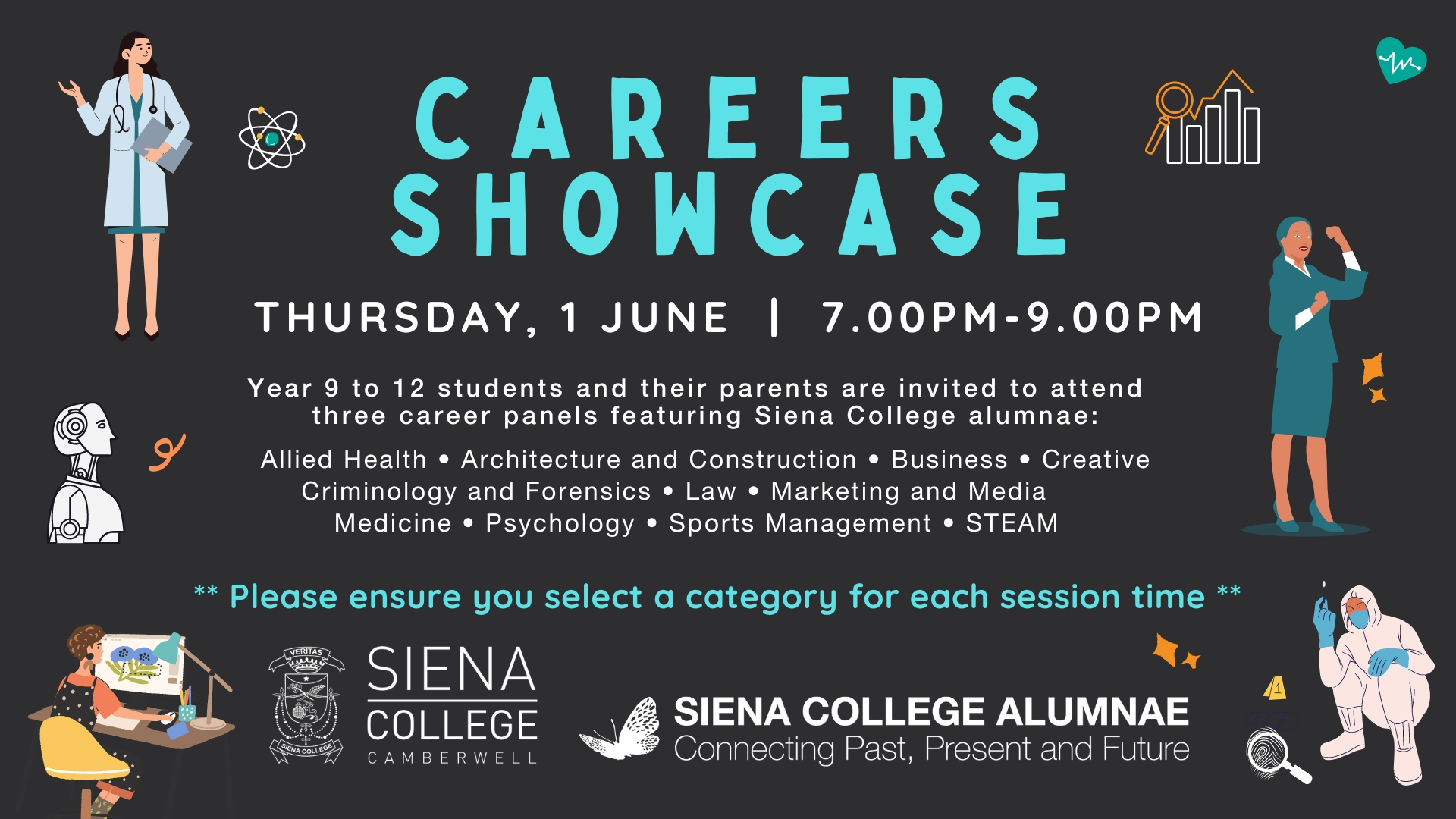 The Careers Showcase will take place next week Thursday, 1 June at 7.00pm.

A group of thirty-six inspiring presenters across eleven Career Categories will be available to discuss their career journey to students and families from Years 9 to 12.
Categories include:
Allied Health Panel A: Exercise Physiology, Occupational Therapy, Pharmacy, Nursing
Allied Health Panel B: Dietetics, Podiatry, Occupational Therapy, Physiotherapy
Architecture, Project Management and Town Planning
Business
Law
Criminology (Emerging Industries) – including CyberSafety
Psychology
Marketing and Media
Medicine
Sports Management
STEAM
Three panel sessions will take place during the evening, commencing at 7.10pm, 7.50pm and 8.30pm. The duration for each session is thirty minutes.
Siena Alumnae Wall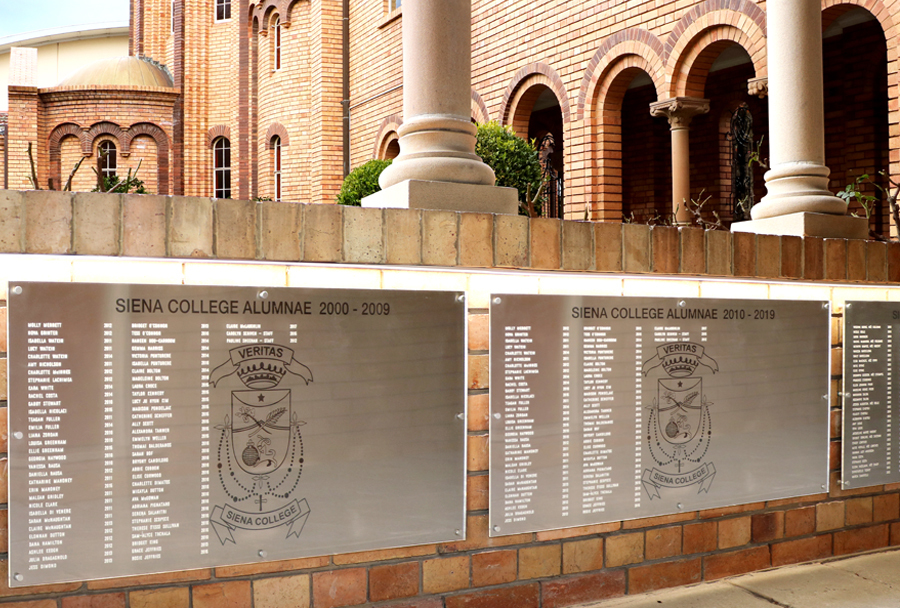 The Siena Alumnae Wall is a special tribute to our alumnae and is located in the Convent Cloisters. You can register here to have your name inscribed on the Alumnae Wall.
Inscription registrations for 2022/2023 will close at the end of June 2023 and then be unveiled later in the year. Inscriptions are $50 per name.
For further information, you can email Alumnae Coordinator, Imma Boubouras at alumnae@siena.vic.edu.au.