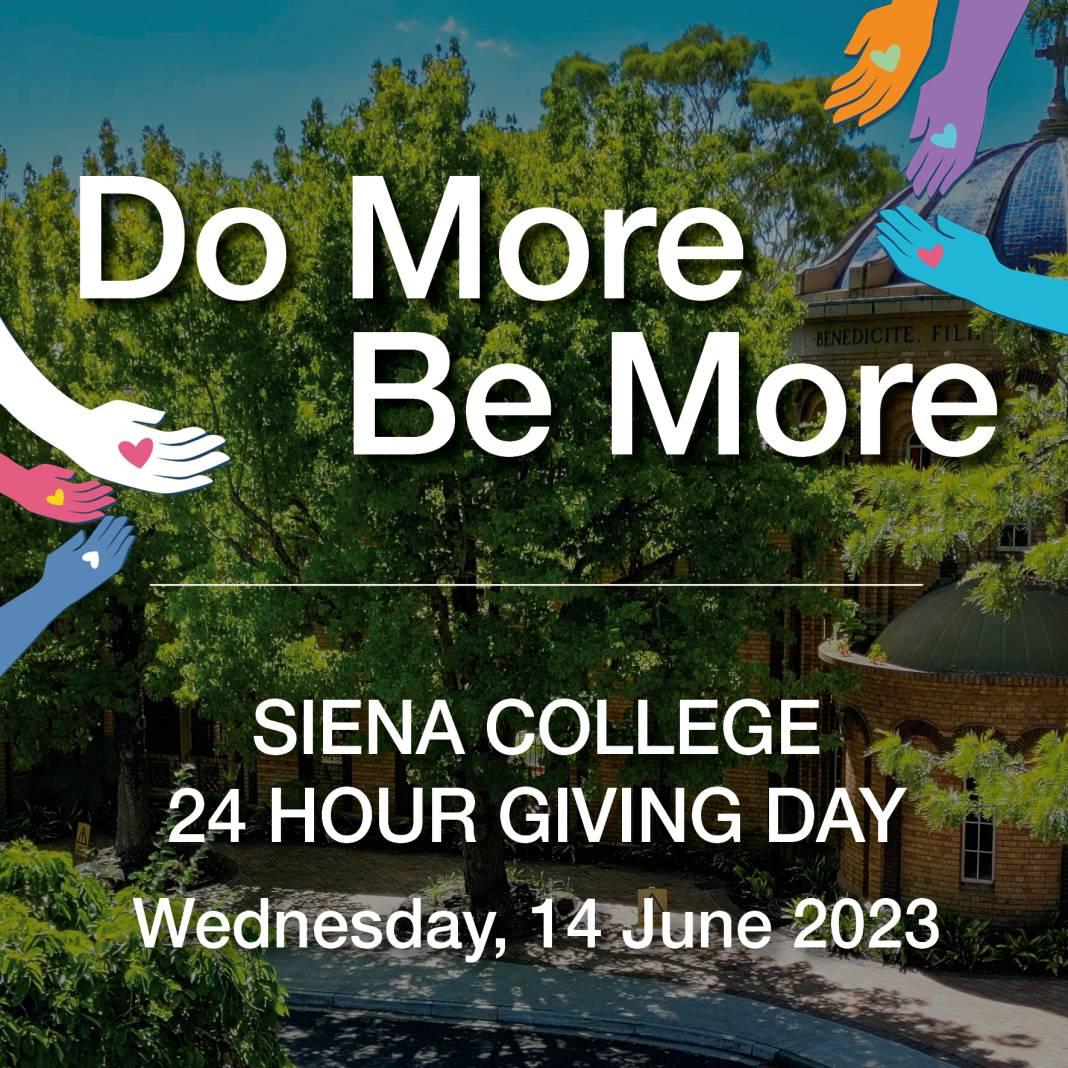 Through the wonderful support of our community, our past two Giving Days have helped grow our Equity Scholarship Program and provide the gift of a Siena education to nine needs-based students so far.

On Wednesday, 14 June 2023 we are holding our third Giving Day in support of our Equity Scholarship Program. We have the opportunity to come together as a community and reinforce our Dominican commitment to social justice. On this one day your generous donations will provide the gift of a Siena education to students who will continue the Siena legacy and grow to become empowered, responsible global citizens, bearers of hope and passionate truth-seekers.
As a community of students, staff, parents, alumnae and friends, let's do more… let's support more… let's give more. Together let's give the gift of a Siena education and pave the way for our future students to be more.
If you are able, please donate on Wednesday, 14 June at giving.siena.vic.edu.au and know that every gift, no matter how large or small, is truly appreciated.