Four Way Test Public Speaking Showcase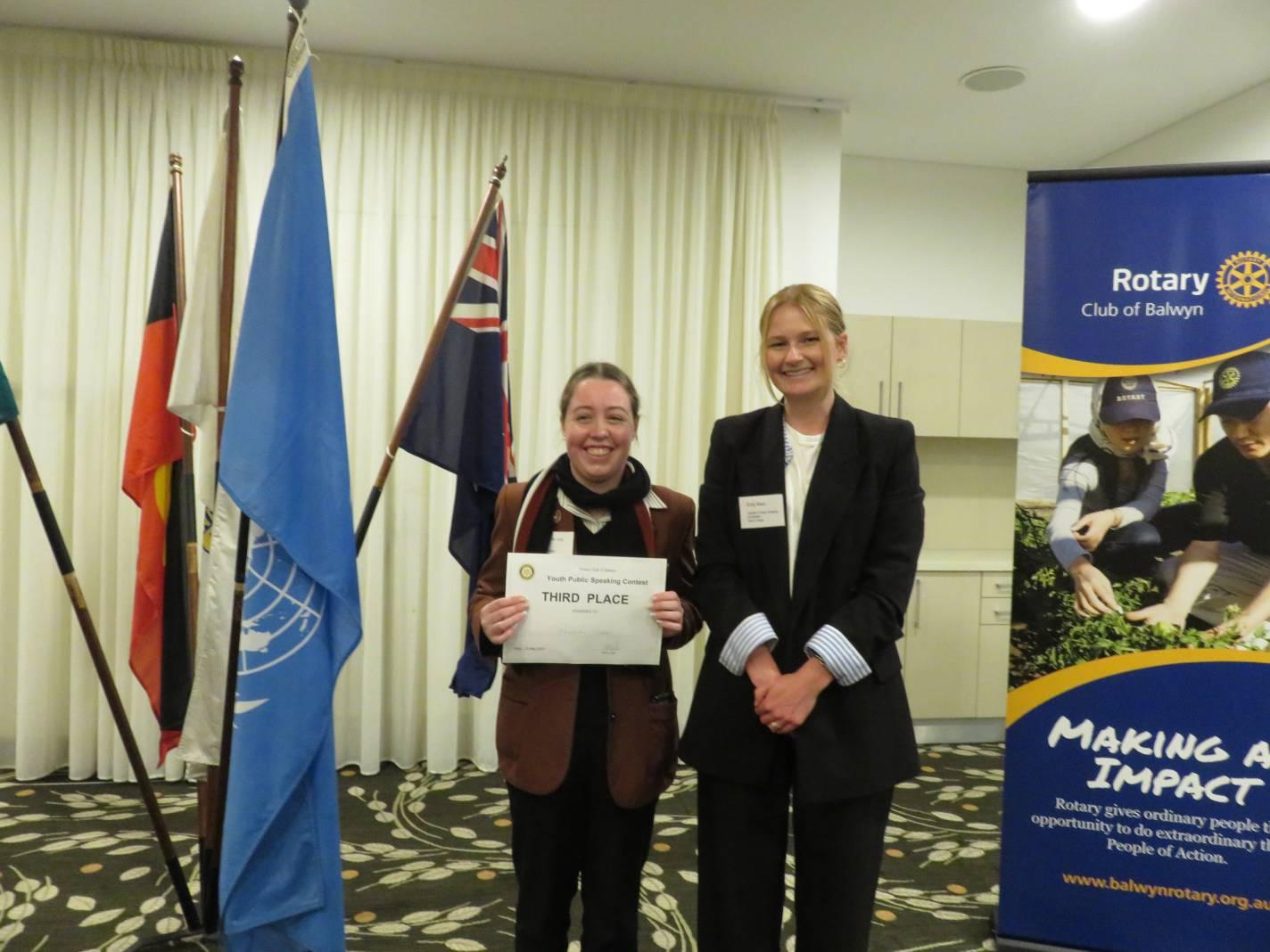 Congratulations to Year 11 student, Charlotte L who placed third in the Grand final of the Four Way Test Public Speaking Showcase. Charlotte received a $100 Dymocks voucher and $1000 towards her nominated charity, the Dominican Sisters of Eastern Australia and the Solomon Islands.
The annual Four Way Test Youth Public Speaking Showcase is conducted by the Rotary Club of Balwyn Inc. and is open to all Year 10 and 11 students attending schools in the City of Boroondara. The 2023 Showcase theme is: Is it the truth? Is it fair to all concerned? Will it build goodwill and better friendships? Will it be beneficial to all concerned? Students will have the opportunity to speak for five to six minutes relating to the theme.

Ainger Peck Public Speaking Award
Siena College students recently took part in the Ainger Peck Public Speaking Award heats at the Melbourne Girls' College. Sophia V, Emily S and Kristen K spoke eloquently and presented their speeches articulately. Congratulations to Year 12 student, Sophia V who came in third place. Well done to these intrepid speakers who spoke with such flair and confidence.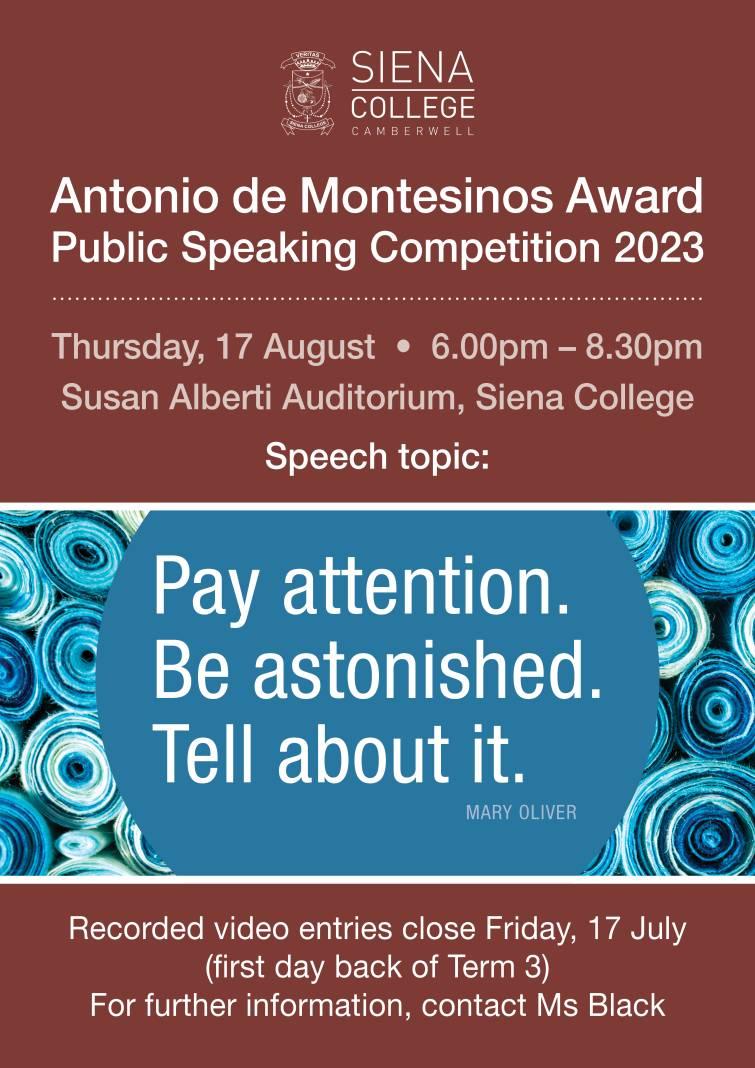 "The annual upcoming Antonio de Montesinos Public Speaking Competition is getting closer where talented speakers will compete for this esteemed title. This competition provides an opportunity for students to demonstrate their admirable public speaking skills, as well as develop them further, and provide them with a chance to discuss issues they are passionate about. The award is named after the renowned sixteenth century Dominican, Antonio de Montesinos who preached against the enslavement and harsh treatment of Indigenous peoples on the island of Hispaniola (modern Haiti and the Dominican Republic) assisted by his Dominican community at Santo Domingo and his Prior Friar Pedro de Córdoba.
To compete, students must first qualify as their year level public speaking champion and then on the highly anticipated evening, they all compete for the title in front of an audience of friends, family and staff. The competitors will first present a four to five minute prepared speech based on the 2023 College Theme: 'Pay Attention. Be Astonished. Tell About It.' The competitor will then present a two to three minute impromptu speech on an unseen topic, which allows them to exemplify their skills of logic and improvisation. We look forward to seeing many Public Speaking enthusiasts compete and showcase their articulation and communication skills to win this elusive title."
Debating and Public Speaking Captain, Amali H