End of term reflection
We are each other's harvest:
we are each other's business
we are each other's magnitude and bond.
Gwendolyn Brooks

Last week the Catholic Secondary Principals' Association listened to a webinar by leading psychologist Dr Aimee Maxwell. Dr Maxwell offered participants some space to consider this extraordinary term under three categories: Common Challenges, Common Graces and Common Inspirations. No doubt everyone in the Siena community has given consideration to the learnings, the blessings and the new opportunities arising from these extraordinary times. Whilst each of us will have our own experience, none of us has escaped some impact on our life. Thus, we are bound by the word 'common'. This common element has brought us to a heightened experience of each other; our relationships, our interdependence, of those in greatest need.
This year, Dominican Education Australia has taken as its theme, this commonality we share. The words spoken by St Catherine of Siena speak to this understanding of our shared humanity and beneficence.
Keep in mind that each of you has your own vineyard, but this is joined to your neighbour's vineyard without any dividing lines, so that you cannot do good or evil for yourself without doing the same for your neighbours.
- Dialogue of St Catherine of Siena
The themes of shared humanity and the precious gift of life are themes we have also reflected on this week, both during Migrant and Refugee Week and in our shared reflections with Student Leaders. This week I was delighted to meet with our Student Representative Council (SRC) as they considered the many ways they maintained student connection and engagement in Term 2. By necessity, student leaders needed to think creatively to ensure that the student body maintained a sense of connection and motivation. We thank them for providing activities such as Tone Up Tuesday, House Assemblies, Kahoot Games and Art competitions and I encourage everyone to view this wonderful video Bridget Hoy (Year 12) has prepared, celebrating all that was achieved during remote learning.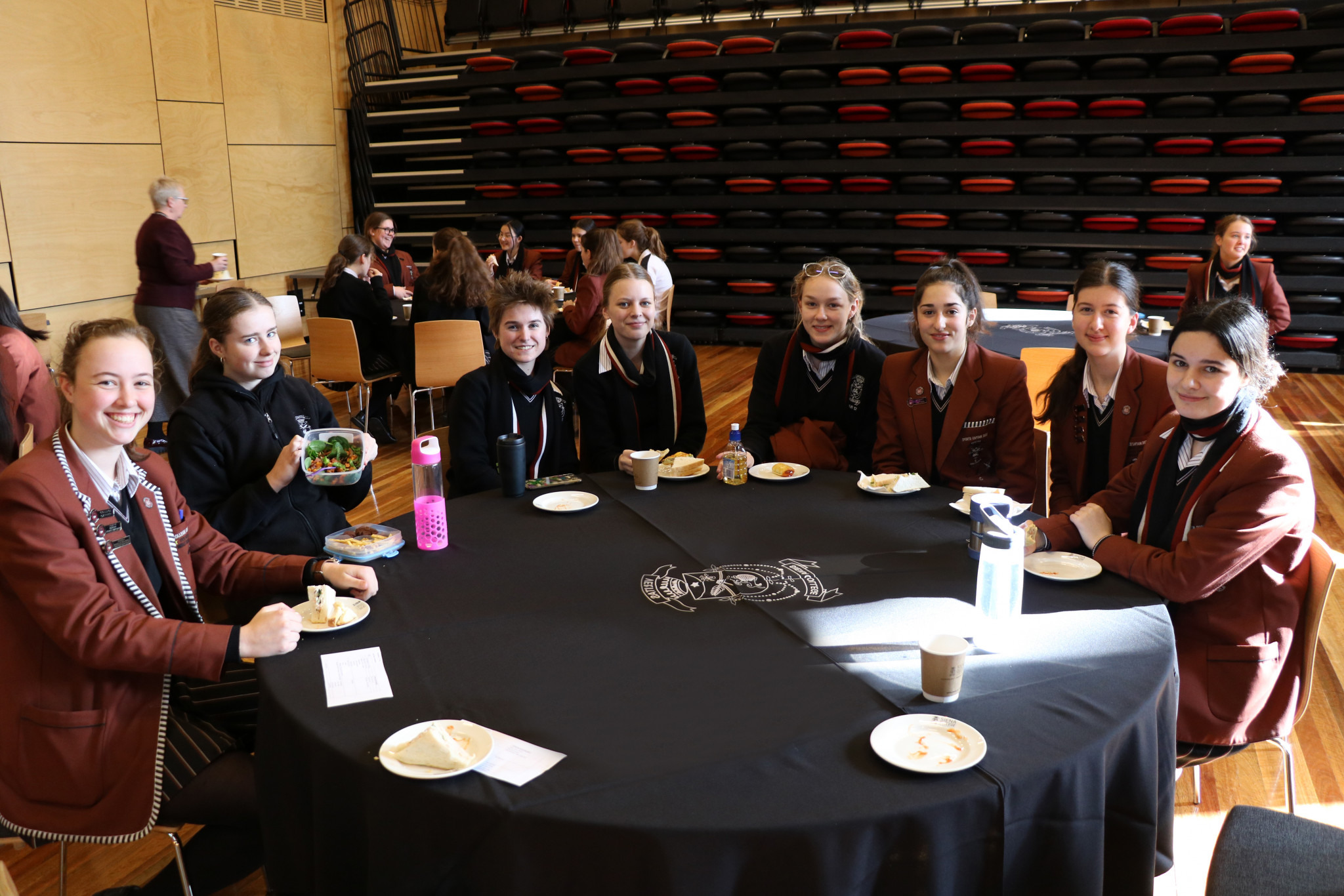 Vale John Davenport
The College community was saddened by the recent passing of John Davenport, Compton St resident and great friend of the Siena community. In April this year Mr Davenport celebrated his 99th birthday. The Davenport family have lived behind the College since the 1940s, providing valuable support to the sisters at the time. John's wife Eileen sadly passed away in 2008 after a long battle with breast cancer. Our sincere condolences to John's family including his children, Margaret (Class of 1971), Anne (Class of 1977), John and Paul.

Eternal rest grant unto him O Lord and may perpetual light shine upon him.
May John rest in peace.
Amen