National Reconciliation Week: Be Brave, Make Change
Across a range of activities punctuated by contemplation and stillness, Siena College has embraced National Reconciliation Week. I share here our vision statement, crafted as part of our commitment to establish a formal Reconciliation Action Plan for Siena College.
Next Monday, we are honoured to have Dr Miriam Rose Ungunmerr-Baumann visit us. Whilst with us, Miriam Rose will visit a number of classrooms, meet with our First Nations students and spend time with staff. Many would recall that Miriam Rose was the 2021 Senior Australian of the Year and has been tireless in advocating for all Australians to walk together.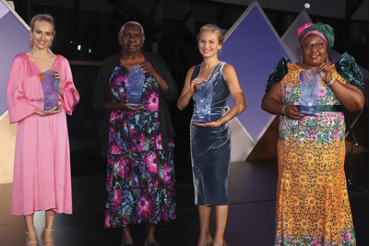 Miriam Rose's artwork is proudly exhibited at the Institute Centre in Stanmore, NSW. It was commissioned for a national gathering of Sisters of Mercy in ministry with Indigenous Australians, held in Alice Springs in 1989.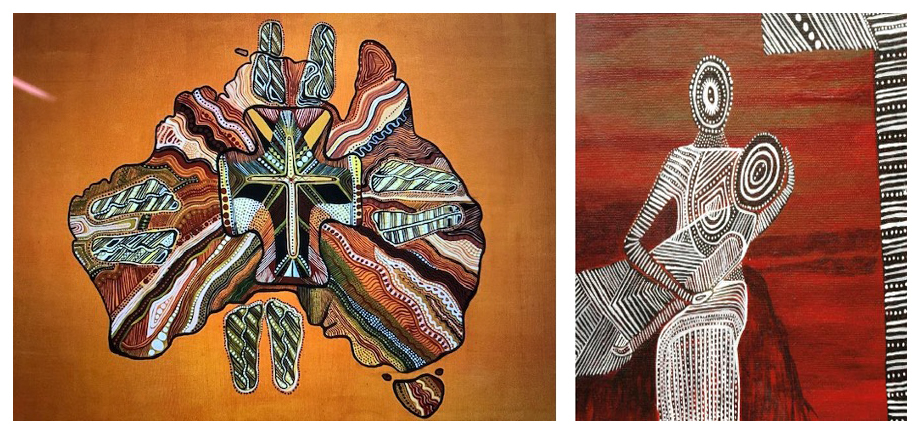 Vision for Reconciliation
Siena College is steeped in the Catholic and Dominican tradition of being a truth-seeking, justice-practising community.  Pledged to providing an innovative, inclusive and robust learning environment for students and staff that educates the whole person, we strive to respond critically and realistically to the imbalances of its historical context and privilege.  We are aware of the urgent necessity to rewrite in dialogue and shared experience a new way forward of transformational reconciliation and healing with Aboriginal and Torres Strait Islander peoples that enshrines its ancient, sacred narrative, of which we are a part.   
Through our Reconciliation Action Plan, we seek opportunities to draw deeply from the vast well of knowledge and environmental sustainability of the ancient peoples of this land, in a spirit of learning, reconciliation and redress.   
We commit to forging a web of encounter that brings healing and flourishing to all the people of this beautiful  Southern continent, creating together a new narrative of shared humanity, for a new time.   
We have much to learn and many ways to change in this relationship, places to mark our common footprint. The Uluru Statement from the Heart has been inviting us to walk with Aboriginal and Torres Strait Islander peoples since 2017 in a movement of hope and reconciliation towards a better future.   
Our hearts and minds are ready for this journey.