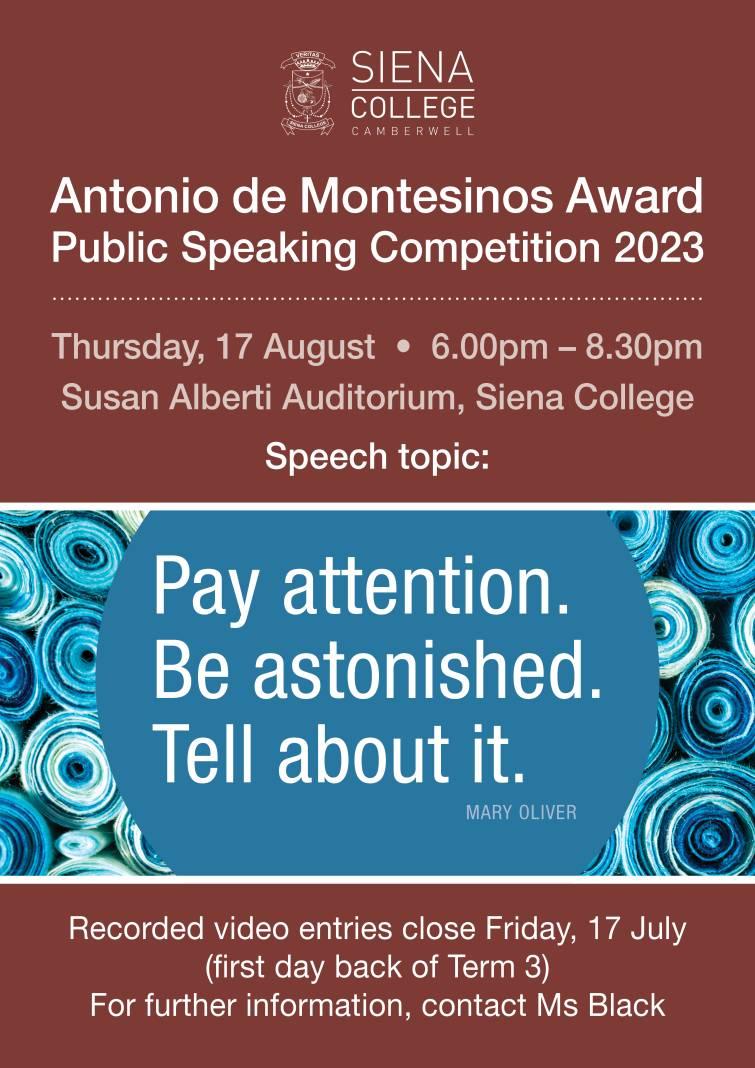 In Term 3, the Siena College community is looking forward to its annual Antonio de Montesinos Public Speaking Competition, when talented student speakers will compete for the highly regarded title. To compete on the evening, students must first qualify as their year level Public Speaking Champion. This involves preparing a four to five minute entry speech on the 2023 College Theme: Pay Attention. Be Astonished. Tell About It.

A video recording must be made of you delivering the speech and submitted via email to me by Monday, 17 July (first day back of Term 3).
I look forward to seeing many public speaking enthusiasts compete and showcase their articulation and communication skills!