Self-Awareness
Self-awareness is the ability of oneself to be 'in tune' with our attitudes, emotions and actions. We know that people who have a high level of self-awareness and are cognisant of their internal experiences can recognise that their external responses have an impact on others.
This term, the theme for the Wellness program is self-awareness. Skills in self-awareness are refined over time; we are always working on ourselves in order to be the best person we can be for us as individuals, and for the communities around us. Students will spend time this term looking at self-awareness as learners; how students can identify when they need help. We will explore positive relationships and how self-awareness is an important factor in maintaining positive relationships with our friends.

Big Sister Little Sister Program
This week we were able to finally launch the Siena College Big Sister Little Sister program. Year 7 and Year 12 students were able to meet one another this week as they shared lunch. In Week 5, the Year 7s and Year 12s will be invited to attend a breakfast event and later in the term they will have the opportunity to spend time together in a dedicated Wellness lesson.

Vox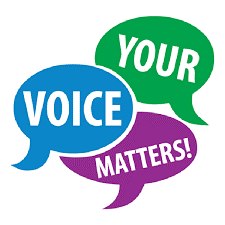 It has been a busy week of launching new programs at Siena as we also had the first meeting of our new student group, Vox. The aim of this group is to give voice to our student body on a range of local, national and global issues affecting adolescents.
We are so excited about the Wellbeing opportunities that are available for our students this term!