House Athletics Carnival

On Friday, 13 May, Siena College held its annual House Athletics Carnival, at Bill Sewart athletics track. The weather just managed to hold out, allowing us to get through almost all of the events, except for high jump due to slippery surfaces.
All students who attended had a great day and enjoyed dressing up in their house colours.
Well done to Kurrajong who was the overall winner (918 points) of the day.
Second: Dianella (755 points)
Third: Cassia (633 points)
Fourth: Waratah (508 points)
Other award recipients:
Individual champions: Madison B (Year 7), Valerija L (Year 8), Mia T (Year 9), Chelsea H (Year 10), Mia K (Year 11) and Holly N (Year 12)
Michelle Timms award (hundred metres race):
- First: Holly N
- Second: Valerija L
- Third: Abigail M
Junior House points shield winner: Cassia
Inters House points shield winner: Kurrajong
Seniors House points shield winner: Dianella
GSV Preliminary Cross Country Championships

On Tuesday, 17 May, our Cross Country squad competed in their first race of the season at Yarra Bend trail. Twenty-five students competed in the event: Thirteen juniors, eight inters and four seniors.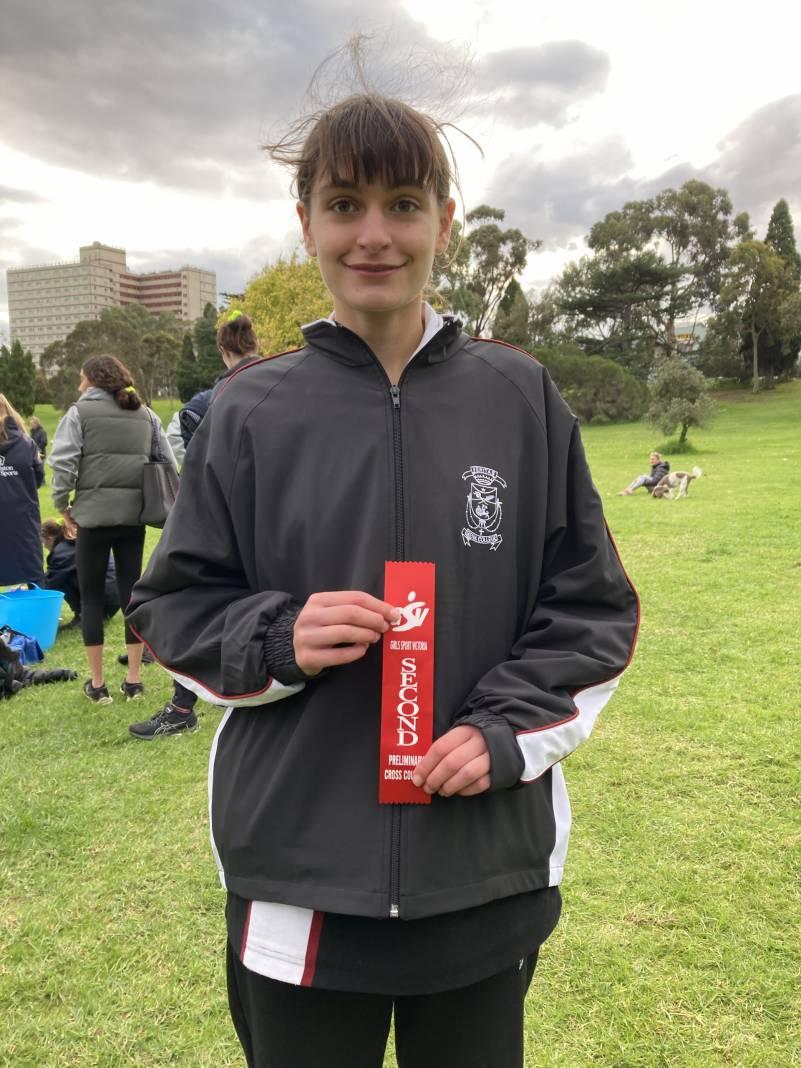 Our first junior across the line was Nati S, finishing in second place. It was a tight battle with her twin sister from Fintona. Nati had also won both practice runs in her age group prior to the prelims. Congratulations Nati, what an outstanding effort and our highest place runner of the race! Our second junior across the line was Annabelle M (64th place) and our third junior was Katie Herson (66th place), out of nearly two hundred runners in this age group.
In inters, Beatrice Z was our first Siena student across the line (27th place), followed by Kara J (46th place) and Charlotte L (65th), out of a field of over hundred runners.
In seniors, Emily M was our first runner across the line (10th place), followed by Emmaline C (22nd place) and Chloe C (43rd), out of a field of over fifty runners.
Well done to all students who participated in the event and we are really looking forward to the Championships being held in Langwarrin on Friday, 27 May.

Other Important Dates

Friday, 27 May: Cross Country Championships
Thursday, 16 June: Senior Basketball Day Tournament