It was a delight to welcome students back to school and to hold our first Term 3 College Assembly since 2019. During the Assembly, we celebrated student voice as the key feature of College life. Respectful Relationships and Child Safe Ambassadors highlighted the various initiatives that took place since the 2021 student survey.

We also introduced the inaugural STEAM Careers Breakfast series that will take place next week, which aims to encourage students to embark on a career in the Science and Engineering fields. The 2022 theme, Breaking the Glass Ceiling provides students with the opportunity to examine why women are underrepresented in STEAM careers. Celebrating 2022 as UN International Year of Glass, this intimate event is a golden opportunity to not only understand that glass enables innumerable cultural and scientific advancements, but also to explore the metaphor of breaking the glass ceiling.
Premier's VCE Awards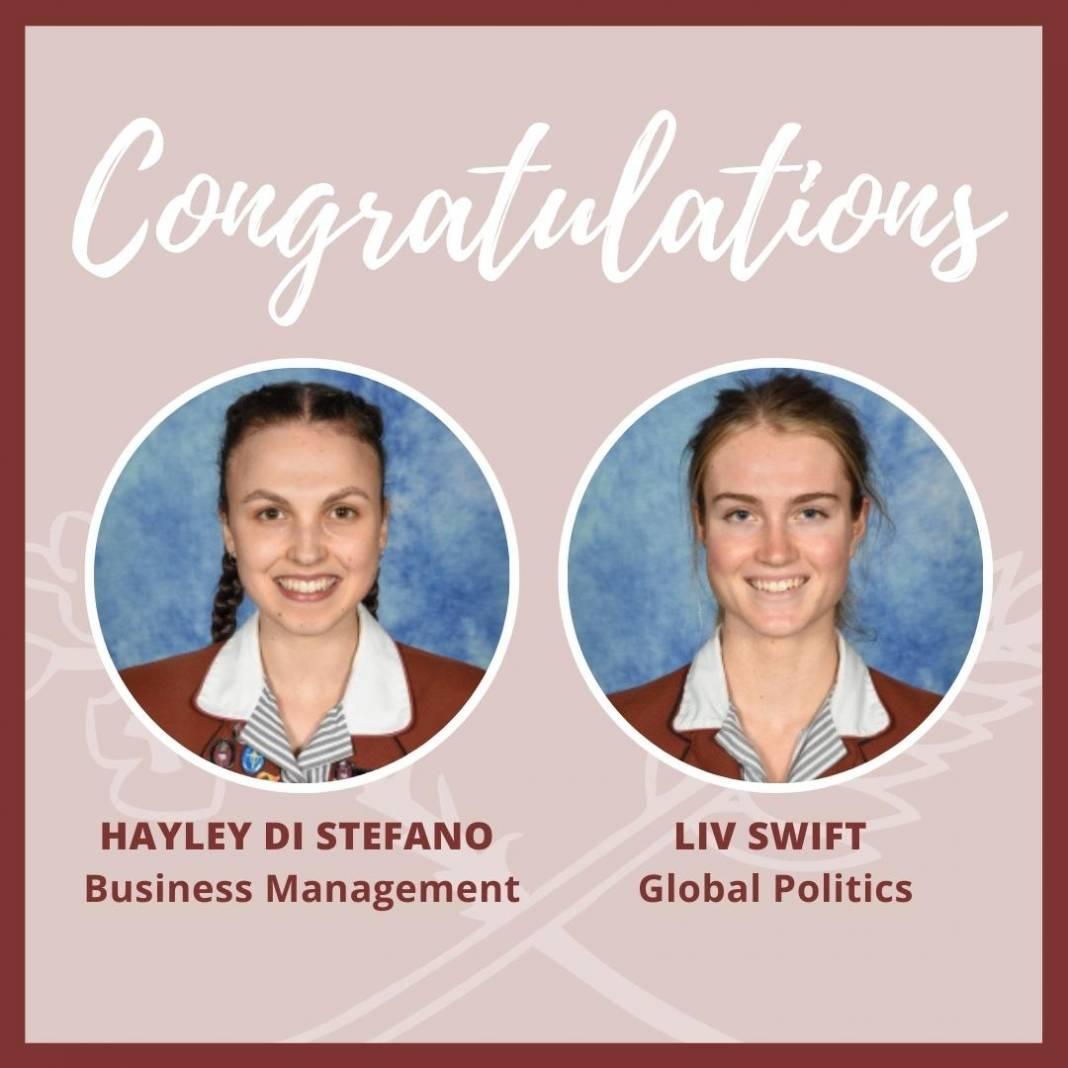 The annual Premier's VCE Awards recognise students who have demonstrated outstanding achievement in the Victorian Certificate of Education (VCE). We had the pleasure of celebrating two Siena College award recipients at the ceremony on Wednesday, 20 July. Hayley Di Stefano was presented with the Premier's Study Award for Business Management and Liv Swift received the award for Global Politics. A very fitting recognition for our two Siena alumnae (Class of 2021) who were and continue to be so dedicated to their studies.

Congratulations to Hayley and Liv, and to Business Management Teacher, Bernie Daly, Global Politics Teacher, Catherine Judd, and all teachers who have contributed to helping these students achieve this significant honour.
It is during these moments of recognition in achievement that we are made aware of the coalescence of learning and the many elements that contribute to the final achievement.
We congratulate Hayley and Liv on clinching these prestigious awards.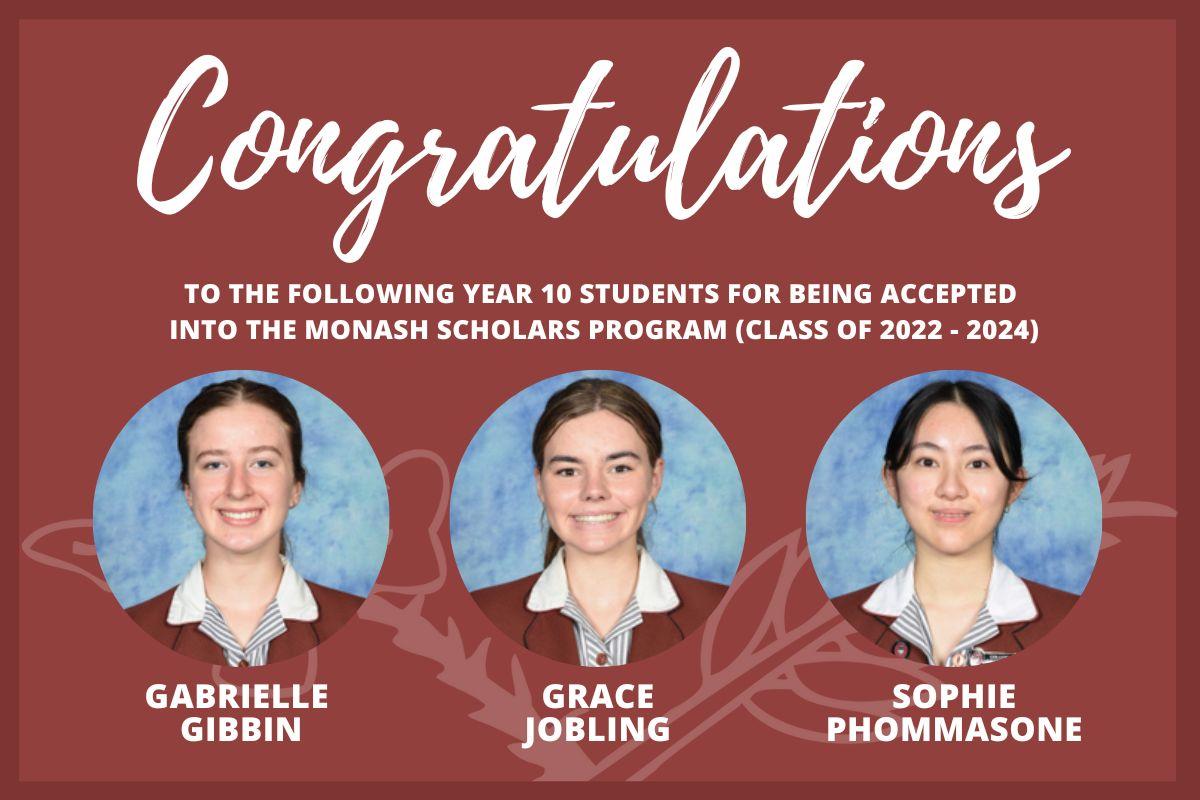 I am also pleased to advise that Year 10 students, Gabrielle Gibbin, Grace Jobling and Sophie Phommasone, have been offered a place in the Monash Scholars Program (Class of 2022 to 2024). This is a prestigious Program for high achieving secondary school students based in Victoria. The program is offered by Monash University to give students a unique head start into university life. It provides opportunities for personal and academic development, as well as the knowledge, skills and confidence to make informed study choices. It is also excellent for expanding their network of like-minded peers.

Work has continued on the new Child Safe Standards and a tile containing updated policies has been added to the Siena Central Parent Portal. We will continue to add to these as policies are ratified by the College Board. Your feedback is always welcomed.
I shared Meister Eckhart's quote at the recent assembly, as it also resonates with me in my work as Acting Principal. It has been a privilege to lead the College during Mrs Hanney's period of Enrichment Leave. We look forward to welcoming her back in August when we celebrate the Feast of St Dominic.
"Wisdom consists in doing the next thing you have to do, doing it with your whole heart, and finding delight in doing it."
Meister Eckhart