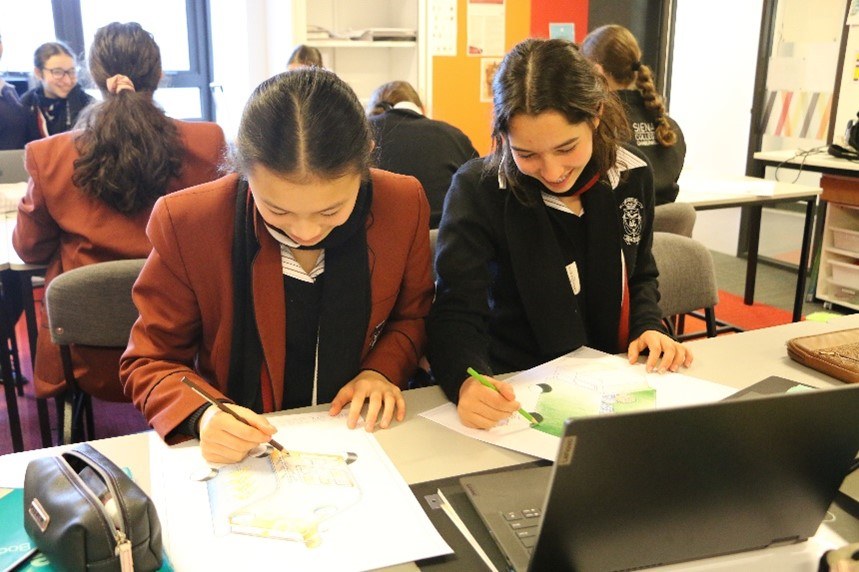 In Term 3, the Year 9 Visual Communication Design class has learnt how to use a set square and T-square to follow isometric drawing conventions to design a toy for a vision impaired child. As part of the Respectful Relationships program at Siena College, students are encouraged to think about others and explore different perspectives apart from their own. Students were required to research strategies that are effective in aiding children with low vision to learn, and they had to choose some of these strategies to implement into their design.
Student Reflection

"In the topic of Industrial Design, we had to generate a toy design suitable for a vision impaired child and for my design, I chose to produce a baby walker. Before beginning the design process, I researched the different strategies that would support a child to learn and chose to focus on using 'touch-based materials' whilst including lots of 'colour and movement'. After this research, I analysed ongoing contemporary toys and incorporated certain components of these toys into my current design. Some considerations I implemented into my toy design included learning-based activities, safety, use of braille and introducing more textures. My final design definitely met the needs of vision impaired children through the moveable objects, bright colours and variety of textures."
Year 9 student, Alexis T
Below are some of the amazing creations.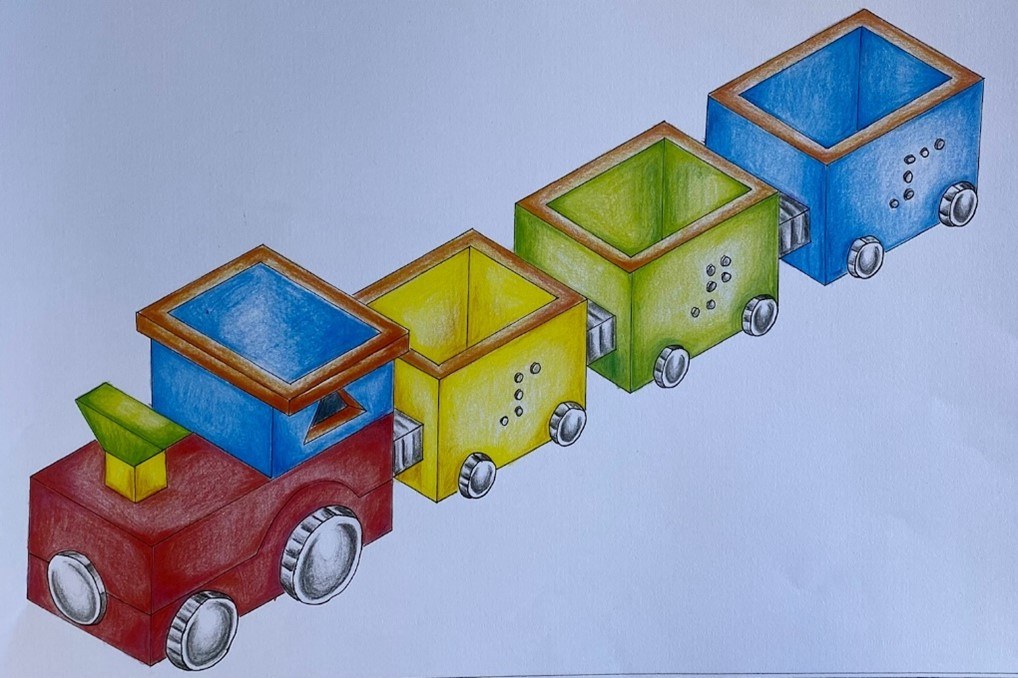 Braille Train by Sophie Hine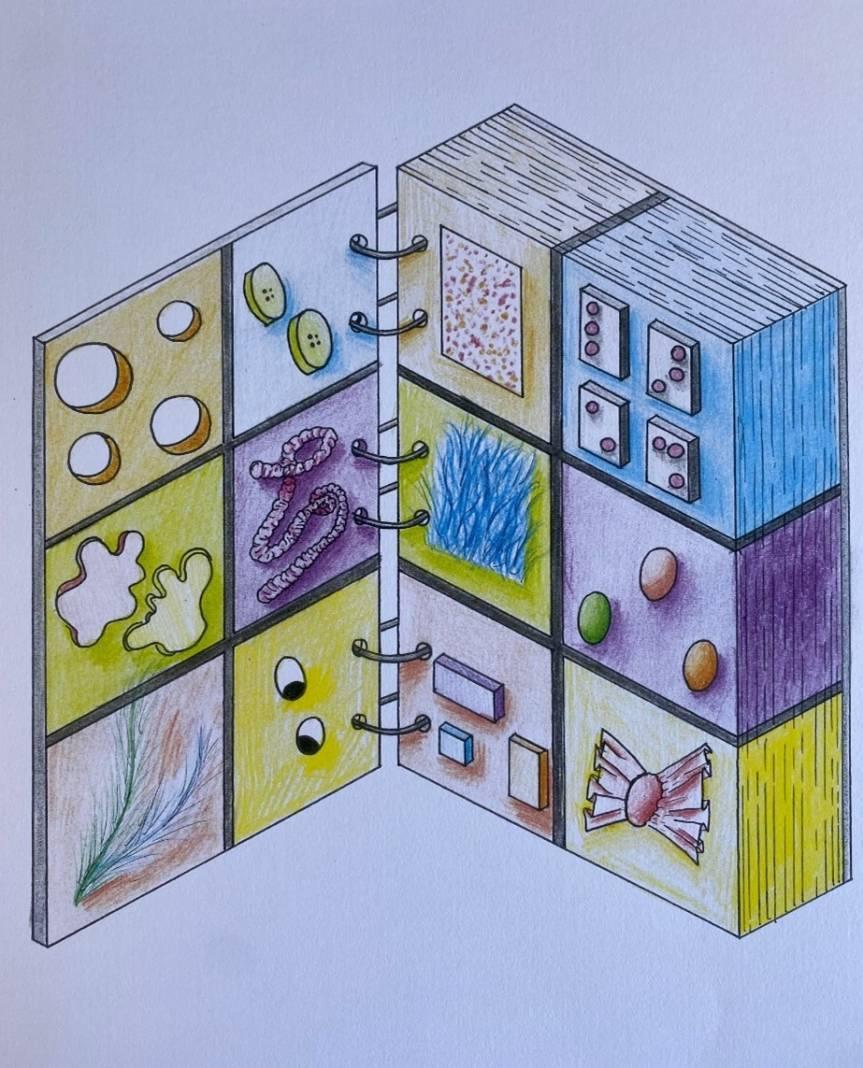 Tactile Storybook by Megan H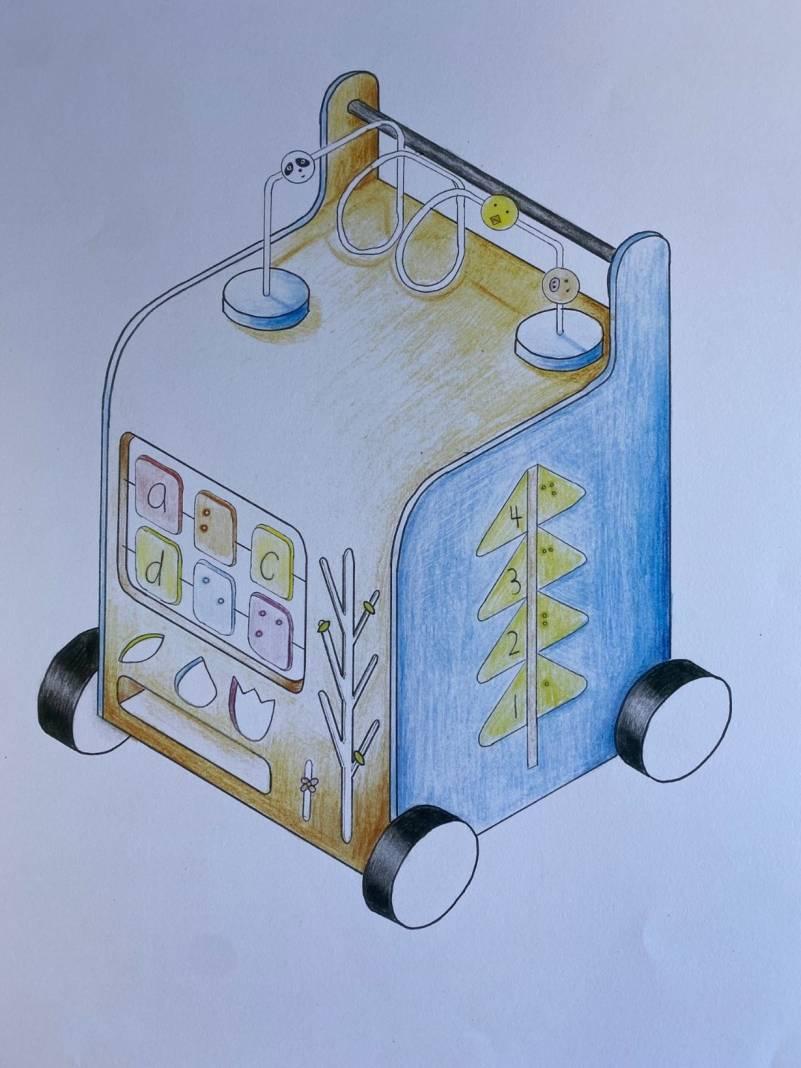 Baby Walker by Alexis T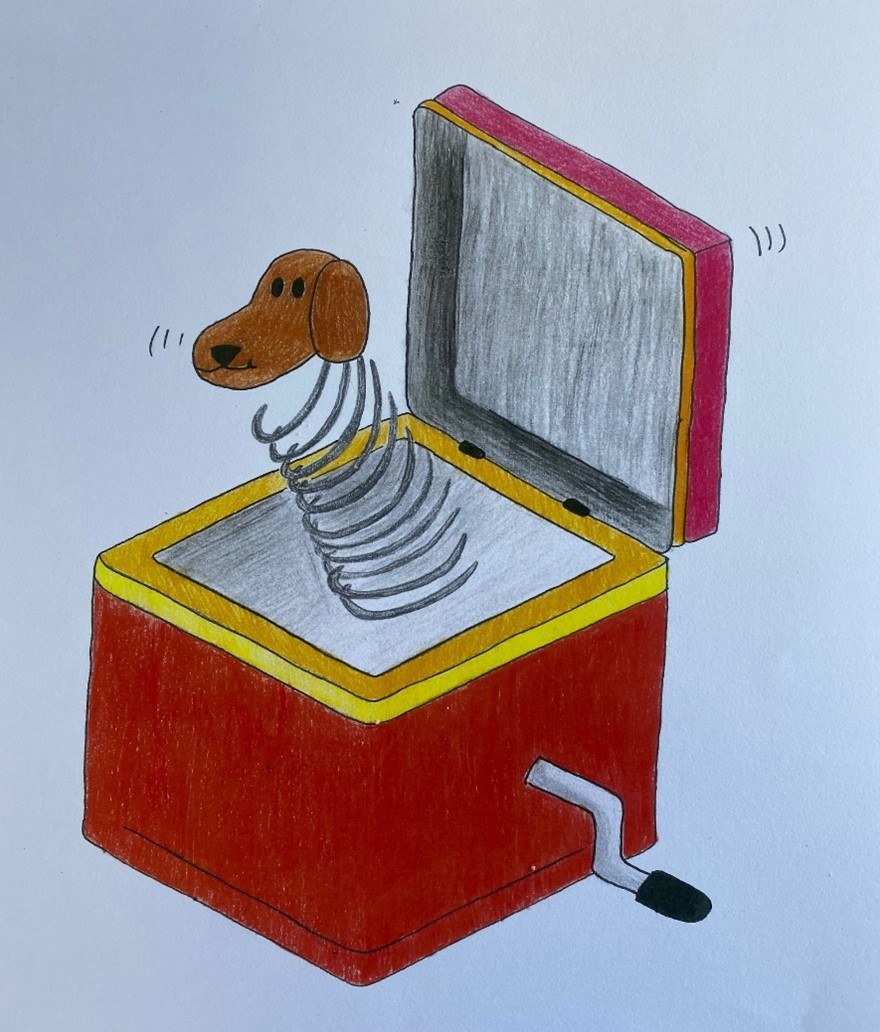 Dog in a Box by Gemma P