Term 3 has been a very busy time as students participated in the Pillars Student Leadership program, applied for 2023 Student Leadership positions, wrote speeches, attended interviews and ran various fundraising activities to support the Vinnies Winter Appeal.

Students who attended the Pillars program will have the opportunity to consider applying for 2023 Leadership positions in the following areas:
College Captains (Year 12)
House Captains (Years 9 to 12)
Senior Portfolio Leaders (Years 11 to 12): Veritas team, Arts team, Communications team and Sport captain positions
Student Voice Leaders (Year 8)
Students utilised the Pillars program to increase their skills and knowledge on leadership; worked in teams to brainstorm methods to support their leadership performance; identified strengths and weaknesses while drawing on our Dominican values; as well as modelling St Dominic and St Catherine to underpin their actions and drive their leadership vision.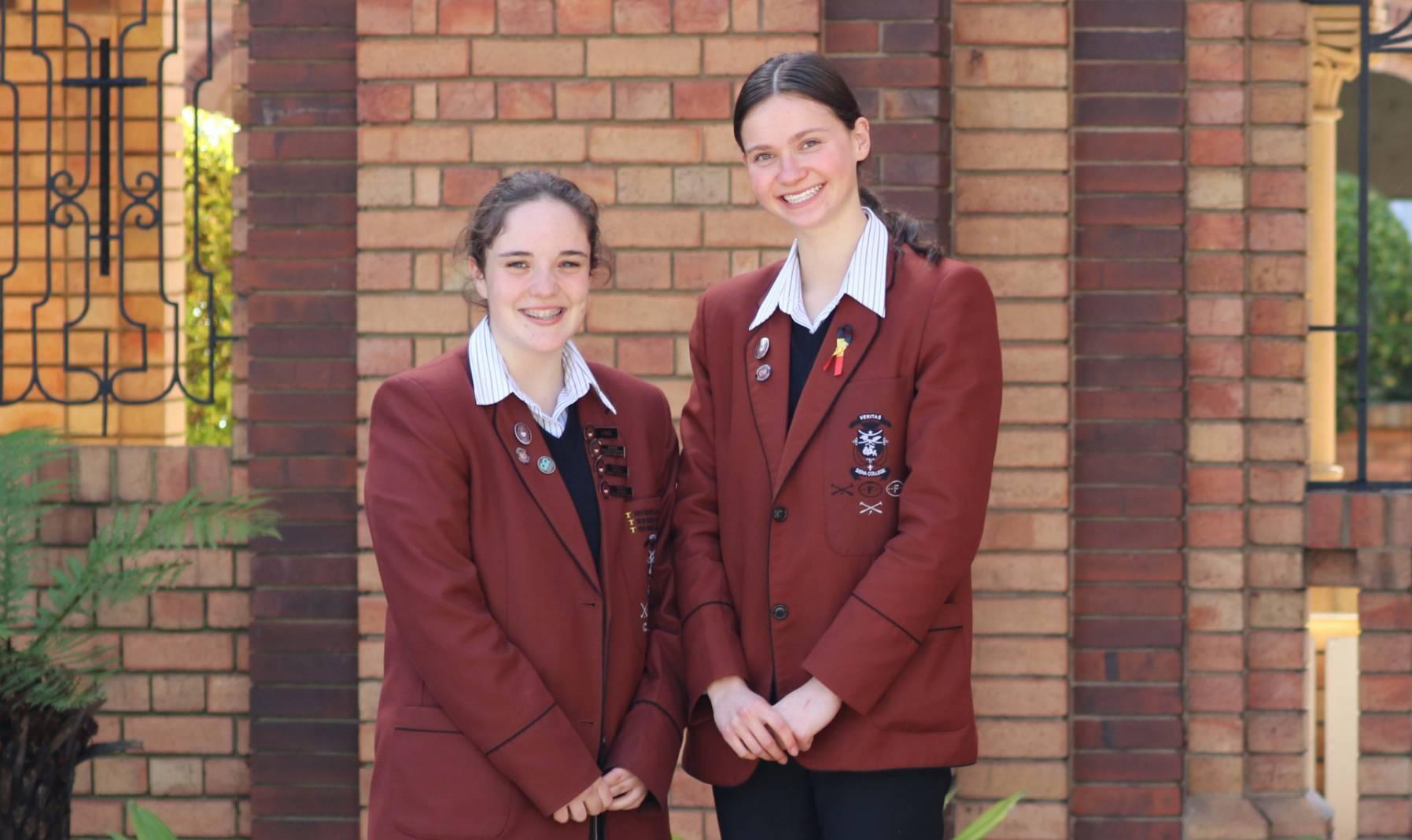 To date we have appointed our 2023 College Captains and welcome Majella and Hannah to these positions. I would like to thank all the applicants who expressed interest to serve the College community and participated wholeheartedly in the whole application process.

Term 4 will see the announcement of the other leadership positions once interviews, speeches and elections are finalised. It has been wonderful to review the considered and reflective application responses, including the various initiatives that students have put forward for implementation.
In support of the Vinnies Winter Appeal, the term commenced with the Vinnies Winter Cube and progressed to activities such as the Year 7 and Year 8 Netball competition, House food drive and book collection, Footy Colours BBQ Day and the Year 12 Big Breakfast. All these activities were organised to raise funds for Vinnies, but also to raise awareness of the need to support those who are 'doing it tough on the streets' especially during the freezing winter months. I thank the SRC who have worked tirelessly to organise and run the various activities and the College community for considering how they can be 'of service' to others.

Lastly, we had the good fortune to meet and hear from Sr Veronica and Sr Stephany from the Solomon Islands. The Sisters spoke about their work and how the money donated by Siena College has been used and will continue to support their work. The photos of the school at Ruavatu and the presentations by the Sisters provided a valuable first hand account for the students in attendance. Judging from the student dialogue arising from the Sisters' presentations, students developed a newfound sense of gratitude for what they have and a desire to continue supporting our connection with the Sisters of the Solomon Islands.