Interschool Year 8 Enrichment Day, 'All Fired Up!'
On Monday 23 October, Siena College hosted the annual 'All Fired Up!' Interschool Year 8 Enrichment Day with students visiting from Ivanhoe Grammar, Kingswood College and Presbyterian Ladies College.
Head of Science, Nicholas Harvey wowed students with a fiery experiment, using methane gas trapped in soap suds piled high upon his arm. Mixed school groups went on to measure the calorific value of food, by burning it and recording the rise in water temperature from the heat produced. Mr Harvey extrapolated from the energy content of food to calculations showing the amount of energy consumed to power Australia in one year – it's vast! Students looked at graphs showing the proportionality of coal, petroleum and renewables from which this energy is derived.
Health and Human Development teacher, Haneen Bou Karroum enhanced students' understanding of the ways in which the human body draws on energy stores during exercise. Students learnt where muscles are located in the body and how the body produces energy for movement. It will no longer come as a surprise when a marathon runner collapses at the end of a race.
Head of Arts and Technology, Claire Al Noah asked students to consider what would make the world a better place. Responses ranged from banning celery, removing plastic from the oceans, improving education, to working together in community like bees in a hive. Mixed school teams produced carefully crafted creations, some of which are shown below.
The camaraderie between students and the calibre of ideas exchanged between visiting staff relating to gifted and talented education was exceptional. A big thank you to all involved.
Year 8 Academic Challenge Day at Kingswood College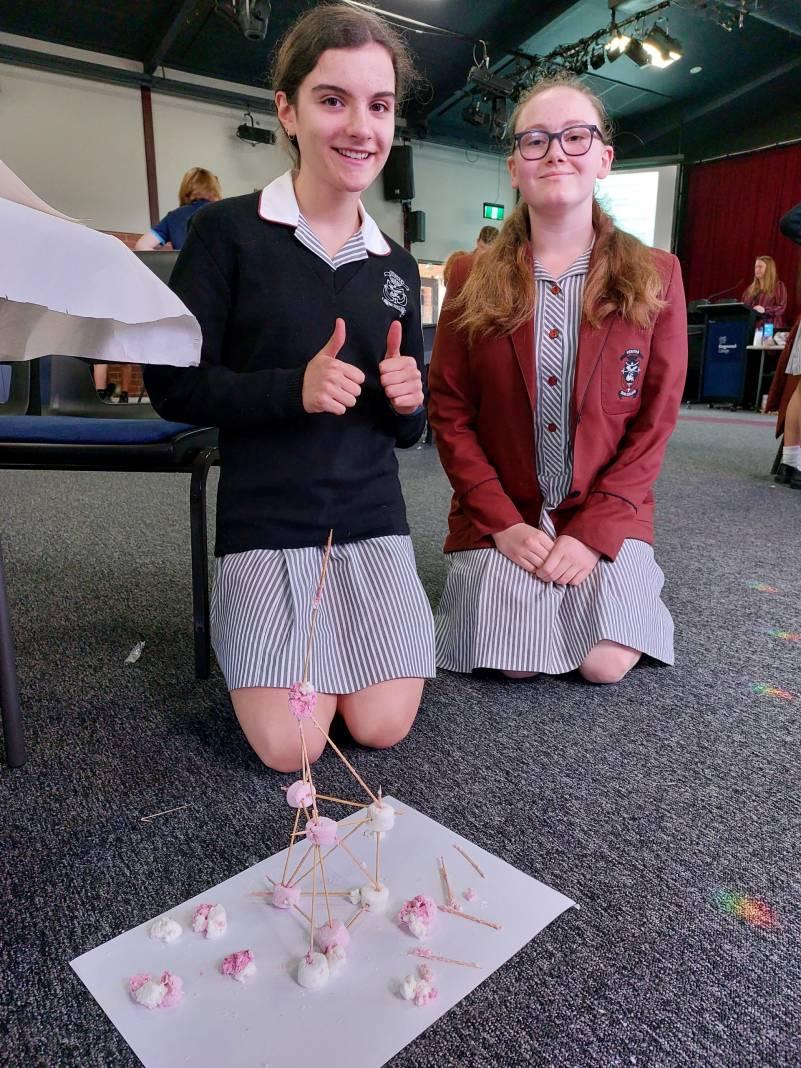 "At the Year 8 Academic Challenge Day, we collaborated with the students from the other schools to solve and respond to different areas of interest. We were able to competitively explore various subjects such as General Knowledge, Maths, Science, English, Art and Poetry, as well as participate in an off the cuff Public Speaking challenge. This event was great fun as we got to work with new people and expand our knowledge in many subjects."
Year 8 student, Sagan B