Continuing from Semester 1, our Year 10 STEAM students designed, analysed, tested, made and raced a small-scale Formula One car as a team. The aim for this car is to encapsulate the respective team's creativity and identity. Although the car has to undergo testing, changes to the car should be motivated by team identity and creativity without impacting race time.
As part of the project, each team was matched with a university mentor who is involved in the Formula SAE competition. Formula SAE is an international competition for university students to design, manufacture and race an electric autonomous racing car. Participation is highly regarded in many industry sectors.
On Tuesday, 15 November, each team wore their uniform (consisting of a self-designed logo on a T-shirt) and presented their finished products to a panel of university mentors. During the presentation, they outlined their learning journeys by showcasing how theory and input from experts had influenced their decision making process.
Each team's final car was then raced, resulting in 'The Flames' producing the fastest car. It achieved a time of 0.623 seconds along the 9.7m track, a feat which will be added to the STEAM perpetual trophy.
Well done to all students for participating so keenly and embracing hands-on interdisciplinary learning! Thank you once again to Monash Motorsports, Team Swinburne and MUR Motorsports for your support and guidance throughout the semester!
Tune in to SienaCast!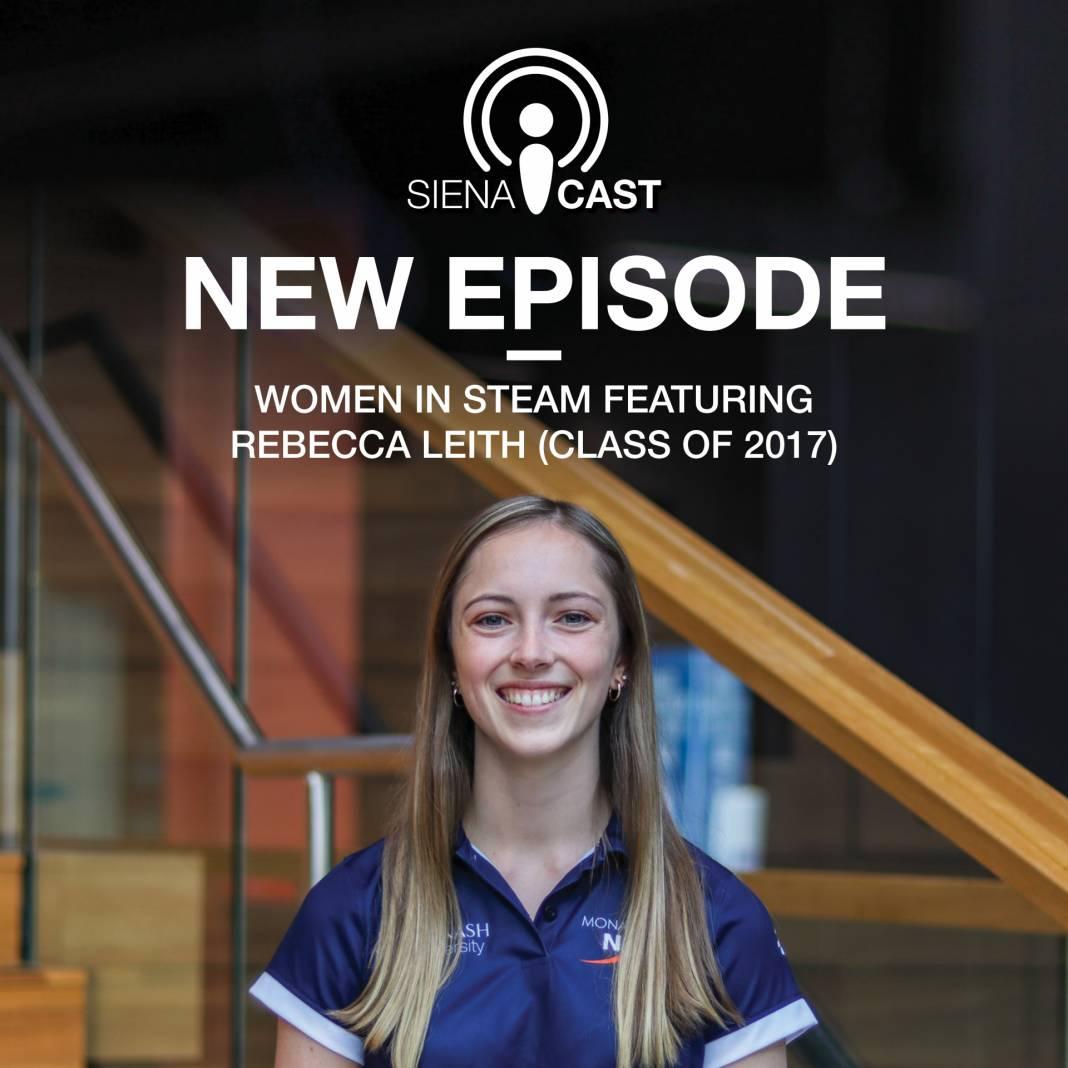 We also caught up recently with Siena alumna, Rebecca Leith (Class of 2017); Head of Science, Nicholas Harvey and current Science students, Maddie and Imogen to talk about all things related to Women in STEAM, in conjunction with our inaugural STEAM Careers Breakfast.