November – we remember
We mark the Solemnity of All Saints (All Hallows) on the first day of November; the evening before this day is known as Halloween.
Before commercialism hijacked this beautiful commemoration, many cultures remembered their dead around this time of year. One special aspect of Christian service is to pray for the dead; it is also an important part of our Dominican spiritual tradition, honouring those who have gone before us.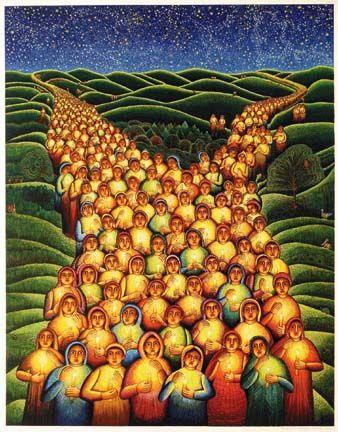 Ahead of COP26
As a Catholic Earthcare school, we are following with interest the lead up to the 26th UN Climate Change Conference in Glasgow (COP26). Siena Alumna Sister Patricia (Trish) Madigan OP has brought to our attention the collective voice and statement of Australian religious leaders standing up in strong support for the possibility of countries committing to action on the urgent climate crisis:
In the Christian scriptures we read that Jesus says of the birds of the air that "not one of them is forgotten before God" (Luke 12: 6).
"There is not an animal on the earth, nor a flying creature flying with two wings, but they are nations like you. We have neglected nothing in the book. Then unto their Lord they will be gathered." (Qur'an 6:38).
In the Torah we are commanded to serve and preserve the earth (Genesis 2:15), and our sages emphasise this teaching: "Be careful not to ruin and destroy My world, for if you ruin it, there will be no one else to fix it." - Kohelet Rabbah 7:13
It is time for the nations of the world to act together. These meetings will be critical for humanity's collective future.
Read all of the ANDCMJ statement here.