Current Parent and Student Testimonials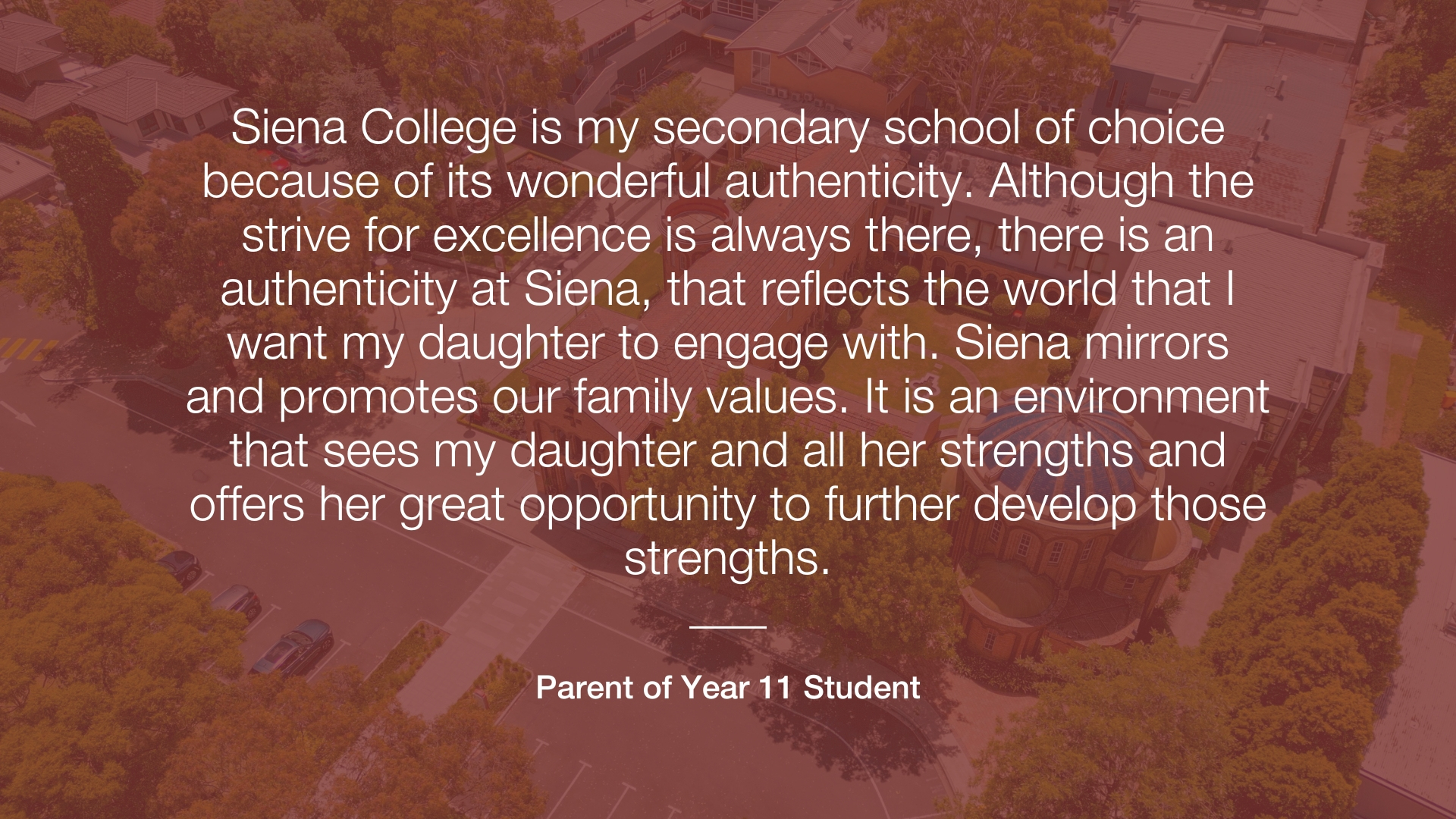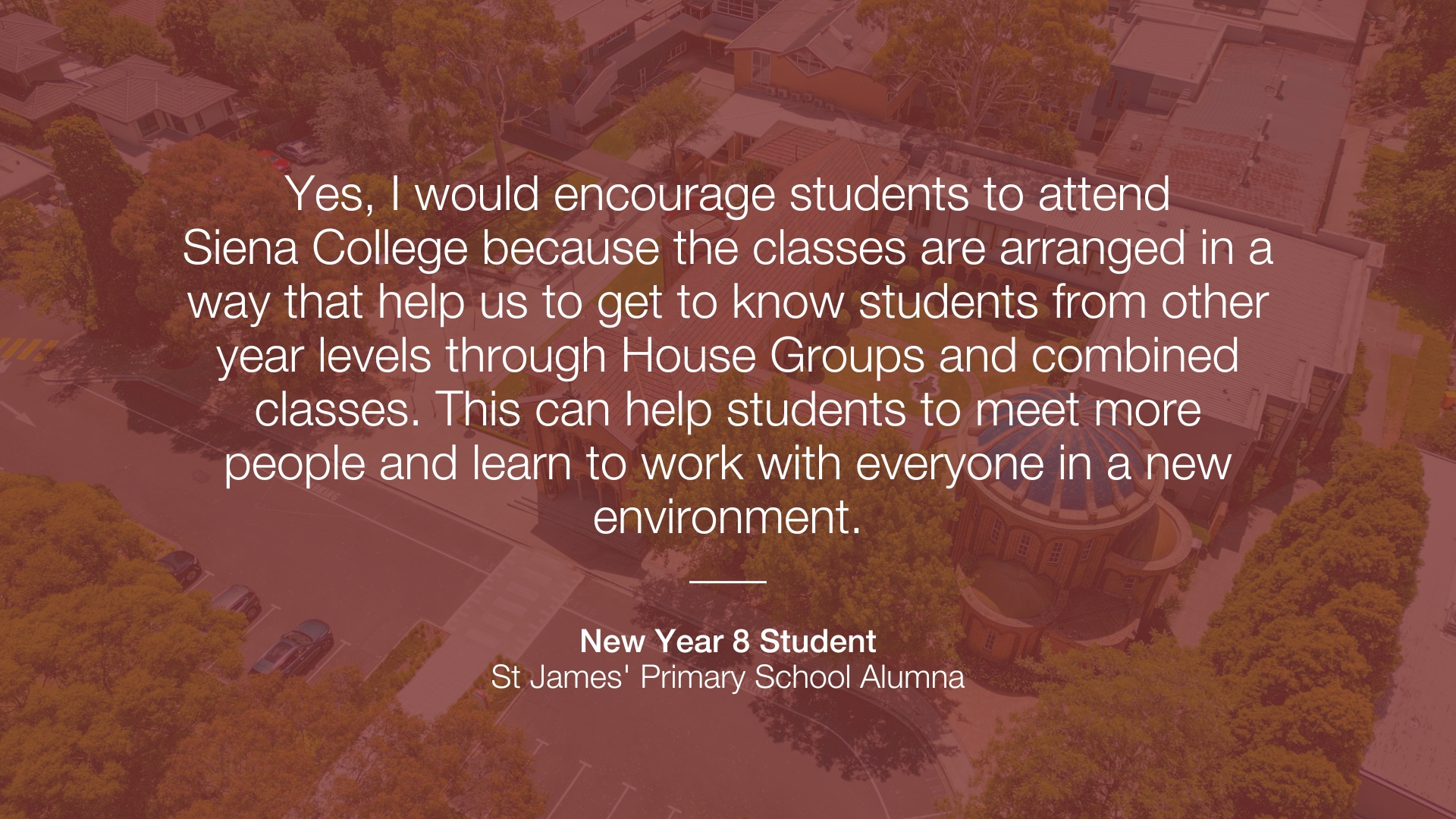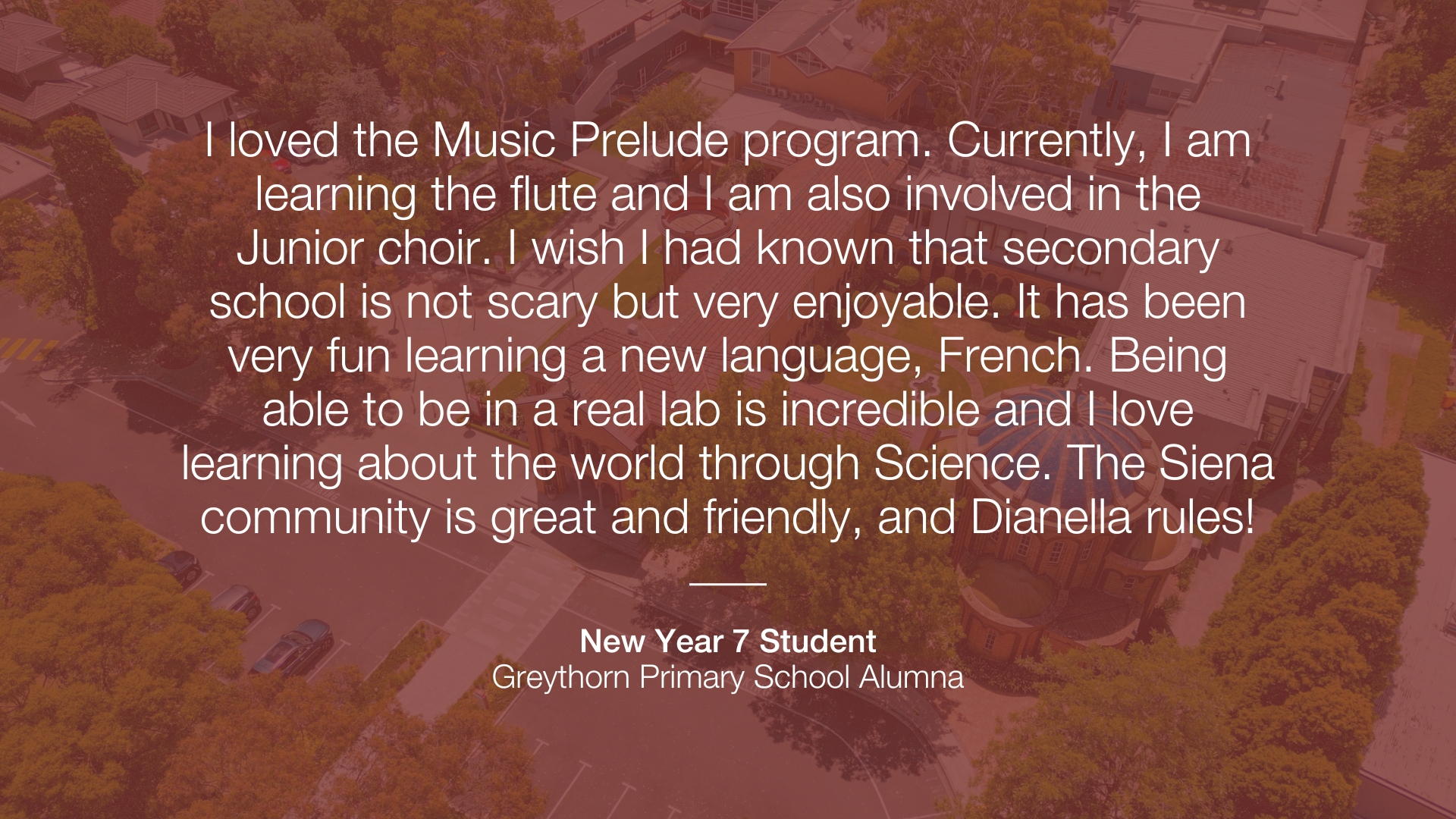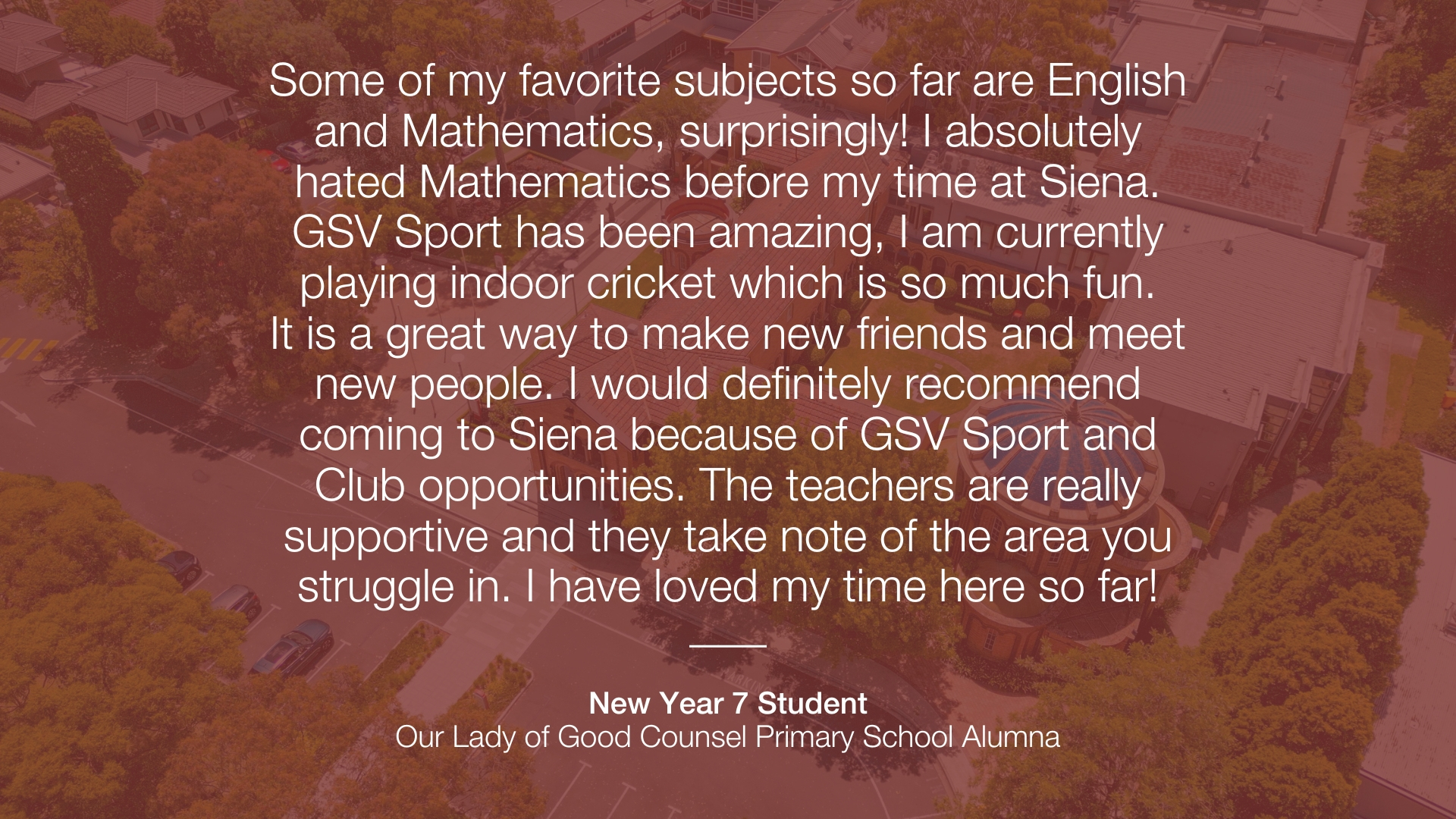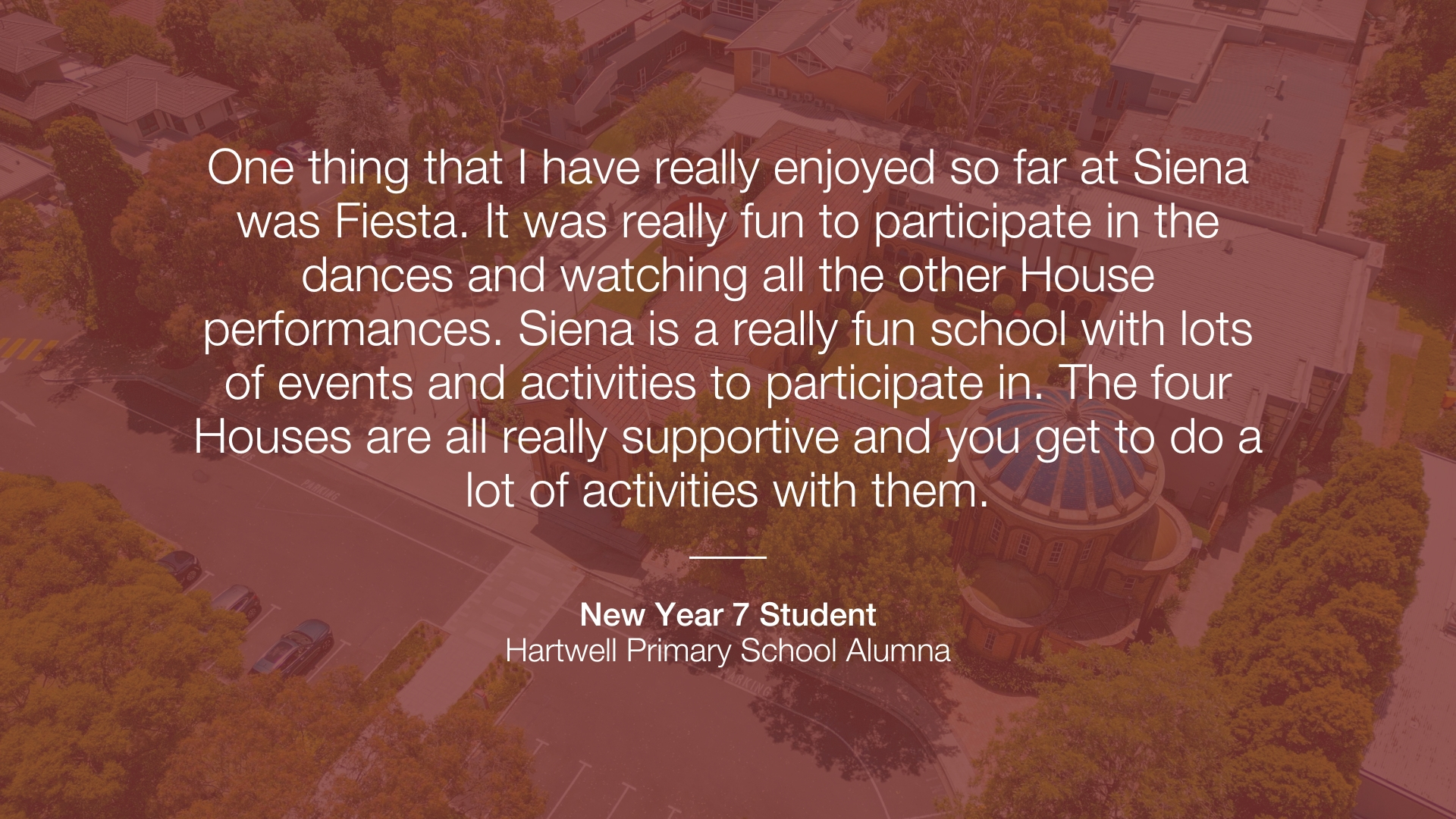 We have limited places available in Year 7 2024. If your daughter is currently in Grade 6, we strongly recommend you submit an Enrolment Application as soon as possible.

To submit an Application for Enrolment, visit the Siena website (click here) and click the Apply Now button. After you have submitted your online enrolment application form and all supporting documents, our Head of Admissions, Tracey Lawson, will confirm receipt of your application.
To help you with your application, follow the our handy Enrolment Procedure and Checklist. You can also view our Enrolment Policy for further information.
All enrolments are subject to a successful enrolment interview, during which we hope to learn more about your daughter, including her interests, hobbies and learning strengths. This interview also provides an opportunity for you and your family to learn more about Siena College, including our school values, subject and cocurricular offerings, and expectations of our students.
If you would like to discover the Siena Spirit, register for an Open Morning or College Tour here.

For any enrolment enquires, please feel free to contact Tracey Lawson at admissions@siena.vic.edu.au