Earlier in Term 1, the display in the Heritage Centre (top floor of the front Cloister near the Chapel) was updated to include a variety of photos and items showing the growth of the College in various ways. In 2003, Director of Formation, Sr Sheila Flynn brought back children's drawings from the Kopanang Community, which were gifted to thank Siena College for our ongoing supporting of the Kopanang Community Trust Project. These are beautiful pieces of artwork demonstrating the creativity and imagination of these children.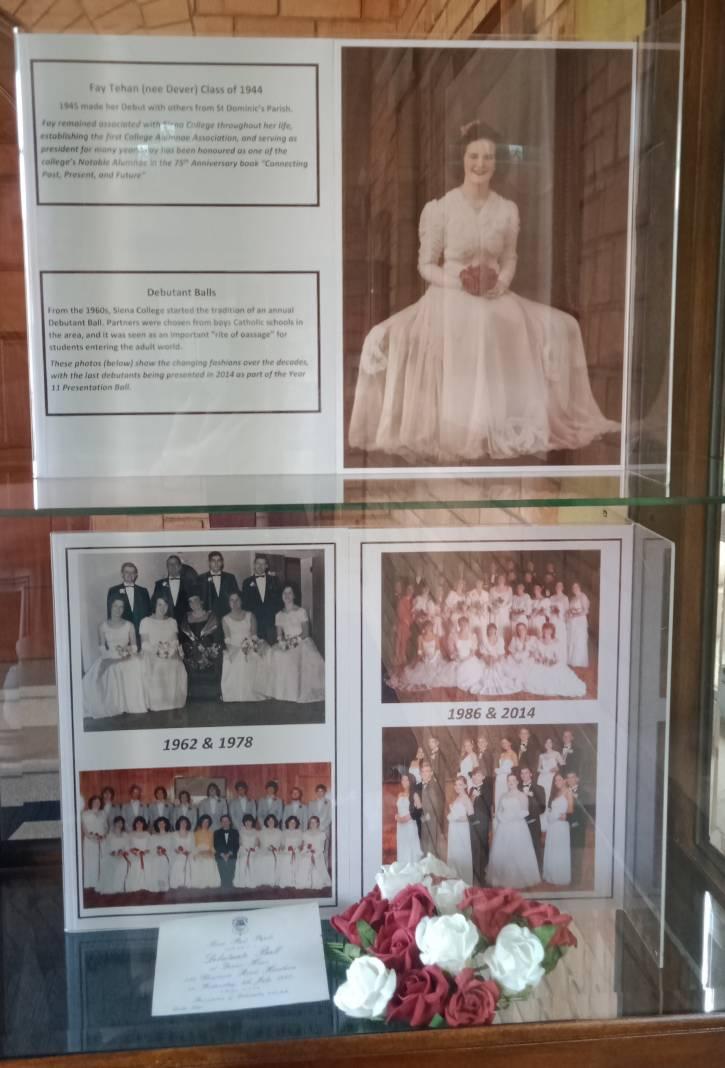 Another display of photos shows the evolution of the Debutante balls over the decades, with the last debutants presented in 2014 as part of the Year 11 formal. Whilst the dress designs altered only a little over the years, it is the hairstyle of both the girls and boys involved which are really worth a visit to see.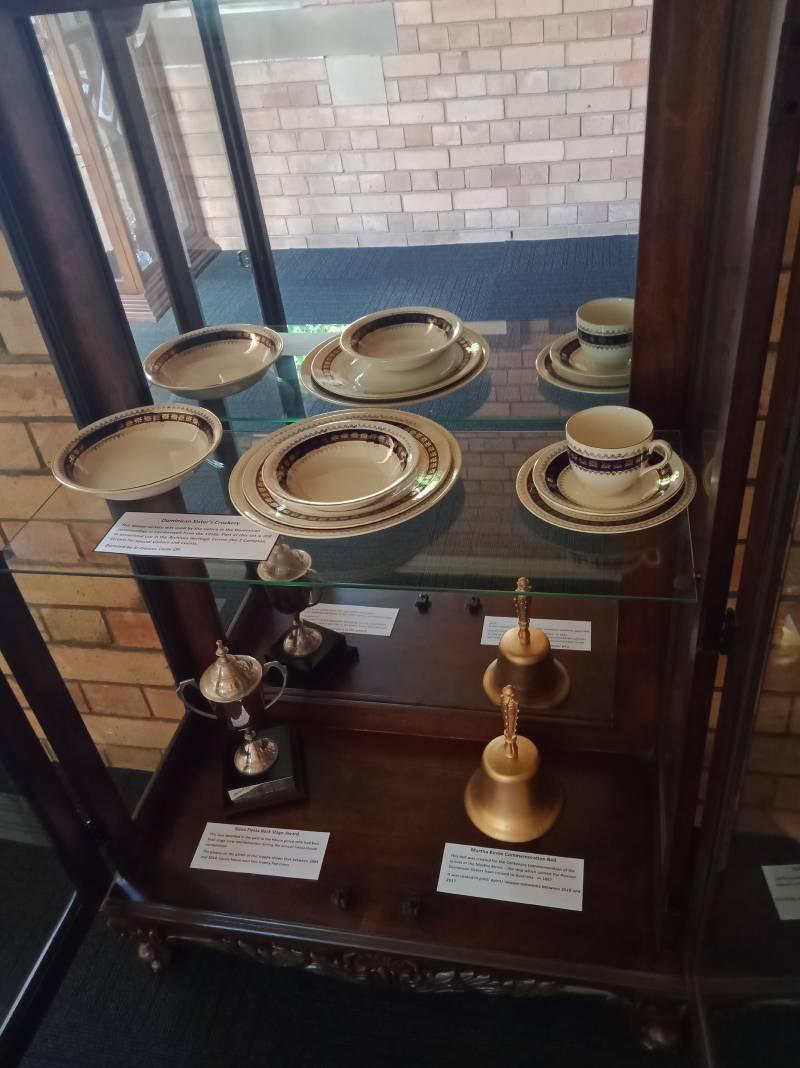 In the final cabinet are items related to the history of the Dominican Sisters, including a display of the crockery used by the Sisters in the Camberwell community for many years, as well as the bell created for the Centenary of the arrival of the ship, Martha Birnie, which carried the first Dominican Sisters to Australia in 1867.
On Dominican Day, Year 7 students learned about the school history on a walking tour. If you are interested to view these displays (Monday, Thursday and Friday during term time), please email College Archivist, Marian Jenkinson: mjenkinson@siena.vic.edu.au.