Top Class Drama 2023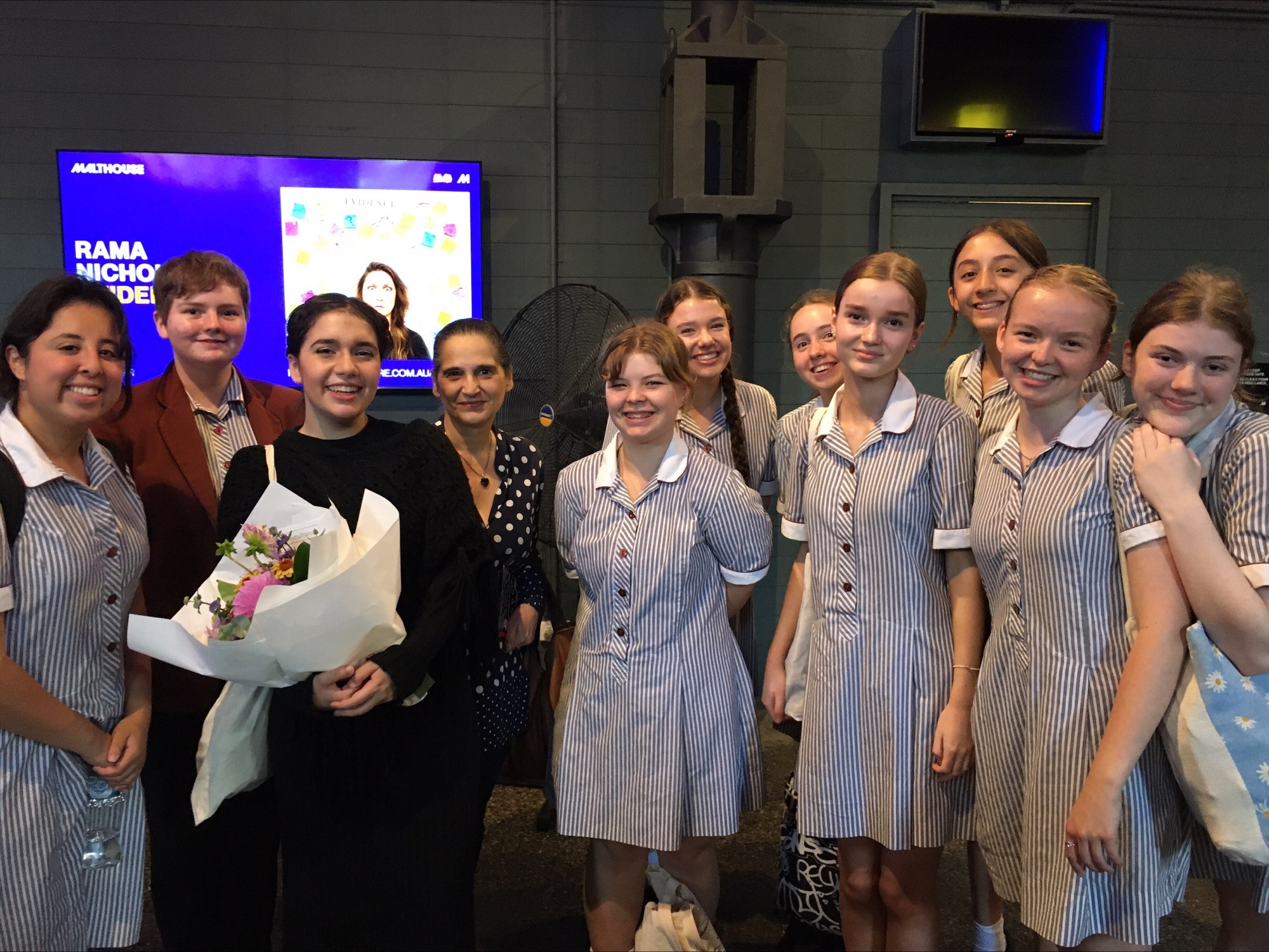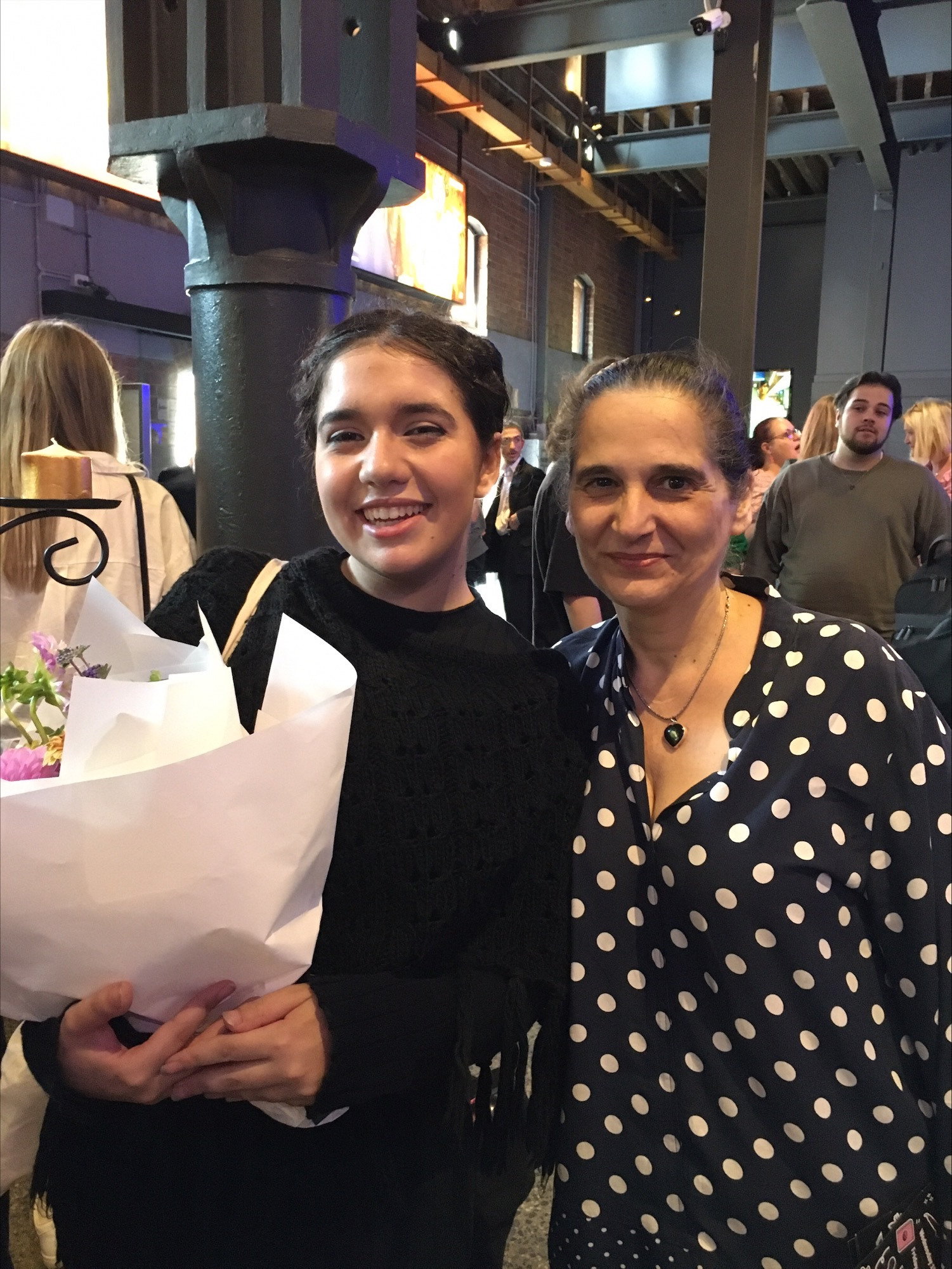 On Wednesday, 15 March, our VCE Drama classes had the exciting opportunity to attend the Top Class Drama performance at the Malthouse Theatre. Presented by the Victorian Curriculum and Assessment Authority (VCAA), Top Class Drama is an opportunity for current VCE Drama students to view sample works of solo performances that achieved outstanding scores in the 2022 drama solo performance examination.
Congratulations to new Siena alumna, Jessica Demasi (Class of 2022), who performed as part of the VCE Season of Excellence. Jessica's original work is based on the real life character of Hetty Green, a woman who lived during the Gilded Age in New York, during the late 1800s. Hetty was an entrepreneur and businesswoman, a woman ahead of her time. Jess' performance dramatically chronicles Hetty Green's personal and business life, as well as incorporating links and parallels to the life of another Siena alumna: Susan Alberti AC (Class of 1964), who is also a contemporary businesswoman and philanthropist.
Current VCE Drama students appreciated the opportunity to view exceptional student work from across the state, and are now in the position to reflect upon what makes an outstanding performance, in preparation for their own solo performances later this year.
Congratulations to Jessica on this fine achievement. We wish her every success in her tertiary studies in Creative Arts, as she pursues her love of theatre and performance.
Alexander McQueen Exhibition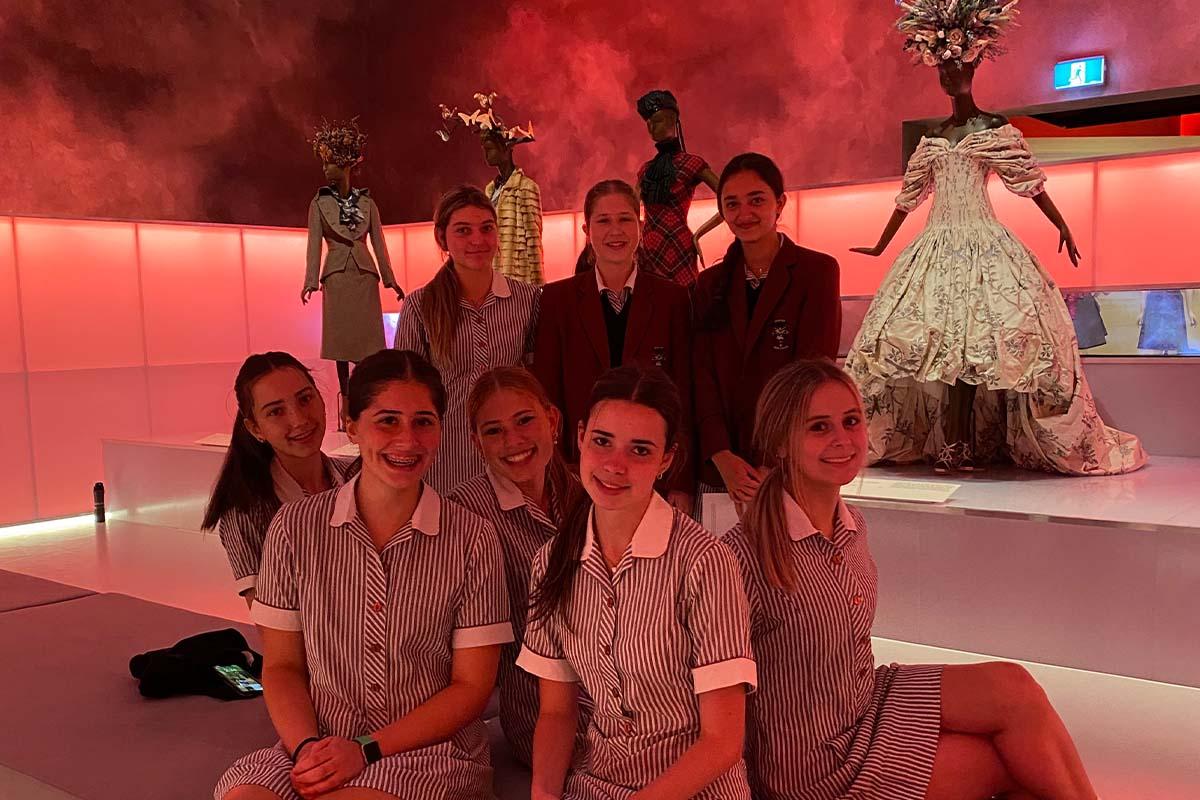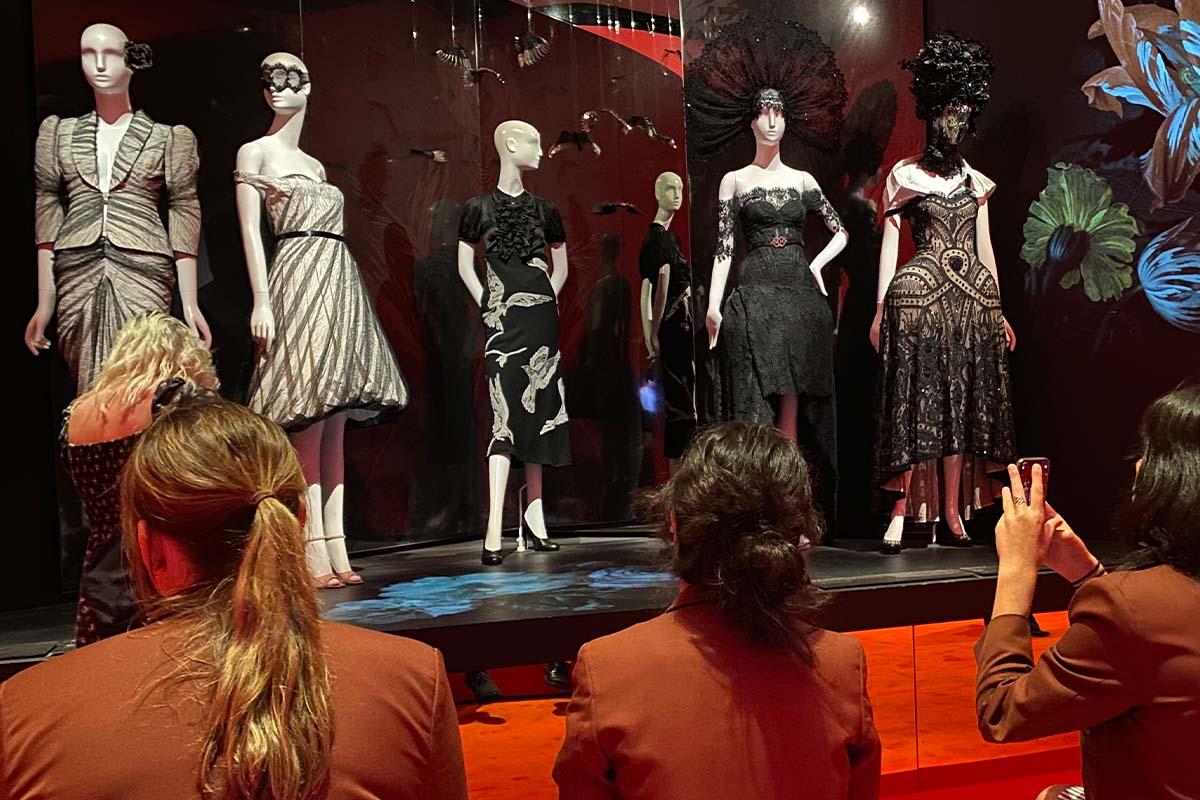 On Monday, 20 March, our Year 10 Costume Design students visited the Alexander McQueen exhibition.
A costume designer uses clothing and accessories to tell a story. They call on a huge range of inspirations to create meaning and depth in their designs. By visiting the Alexander McQueen exhibition, students were able to view over a hundred garments and accessories alongside more than seventy artworks from a multitude of eras and cultures, including paintings, sculptures, photography, works on paper and decorative artworks. The exhibition offered unprecedented insight into McQueen's far-reaching sources of inspiration, creative process and storytelling capacity. Observations and inspirations from this exhibition will form part of the research and planning stage of their final assessment task: children's theatre production folio and product.