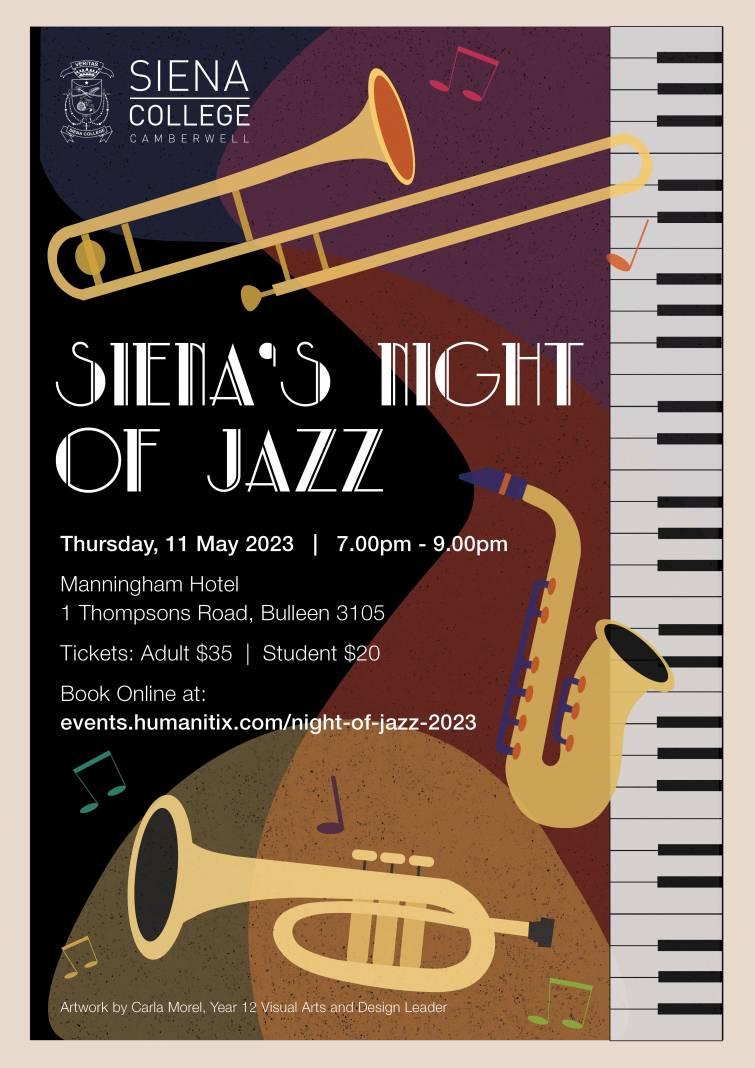 A highlight of the College calendar, Siena's Night of Jazz returns to the Manningham Hotel for 2023. Once again, the Grand Ballroom will transform into Siena's own Jazz Club, and we invite families and friends of the Siena community to book tickets and enjoy this special event.
Siena's Night of Jazz celebrates the achievements of our Jazz ensembles and many senior musicians, and features an exciting program of special collaborations, group and solo items. This year we are honoured to be joined by guest artist, Jude Perl, who will be appearing with our student soloists, and working with them in rehearsal to share her experiences and inspire their best performances. Jude is a truly remarkable singer, pianist and songwriter with an award winning career spanning jazz, pop, musical comedy and beyond.
Tickets include reserved table seating and a light supper. Families and groups are encouraged to book together. Tickets are not required for student performers, who will be seated separately.
Date: Thursday, 11 May 2023
Time: 6.45pm doors for a 7.00pm concert
Tickets available here.
If you have any questions, please contact the Music Department via music@siena.vic.edu.au.