Sienas Speak Club
We have started the Sienas Speak Club, which will meet most weeks to learn about public speaking and debating, as well as to participate in fun activities and develop important skills. This will reinforce how Siena students actually have a voice, speak well and can make a difference. HOTY points will be offered for some events and over sixty students across year levels will have opportunities to enter various local and statewide speaking competitions, as well as the regular debating series at Camberwell Grammar School.
"This week, Sienas Speak Club conducted a lunchtime workshop with the junior members. It was an amazing opportunity for senior students to share tips and tricks from their personal public speaking and debating experience to the Year 7 and 8 students who are new to the program. We discussed skills in relation to the manner, delivery and style in which you should deliver a speech. The girls were then given an opportunity to trial these skills through a fun and engaging impromptu speaking activity. It was wonderful to witness the girls' enthusiasm and interest, and it will be a great pleasure to further develop their public speaking skills throughout the year."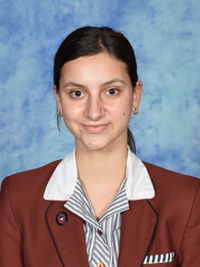 Sasha Sahely
Communications Leader: Public Speaking and Debating
"This week, many of us were busy participating in debating competitions for schools, hosted by the Debaters Association of Victoria. We were fortunate enough to hear from two of the adjudicators, as they shared with us tips on how to best unpack and respond to the given topic, and how we should structure and plan our arguments. We were also given the opportunity to practise rebutting with one another and receive constructive feedback from the adjudicators. At the end of the session, the adjudicators shared with the group what they will be looking for when marking a debating competition. It was a great session which equipped us with the skills and confidence we need, as we prepare for the first round of debating competition in two weeks' time."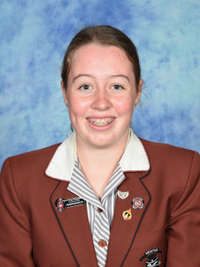 Charlotte Lang
Year 10 Debater