Marking Ash Wednesday, here and in Rome

Here at Siena we marked the beginning of Lent with Liturgies of the Word and distribution of ashes in House Groups – these were led by students and focused on the 2022 Project Compassion theme, For All Future Generations.
It is a centuries old tradition for the Pope to celebrate Eucharist on Ash Wednesday at the headquarters of the Dominican Family, Santa Sabina, Rome. Unfortunately, a knee injury prevented Pope Francis from carrying on this tradition this year but he composed a homily to be read. He reflected on the importance of connections between generations:
"The alliance of the generations is indispensable. A society in which the elderly do not speak with the young, the young do not speak with the elderly, is a sterile society, without a future, a society that does not look to the horizon but rather looks at itself. And it becomes lonely," he said.
"May God help us to find the right music for this harmonisation of the various ages: the little ones, the elderly, adults, everyone together: a beautiful symphony of dialogue."
Project Compassion: online donations are open!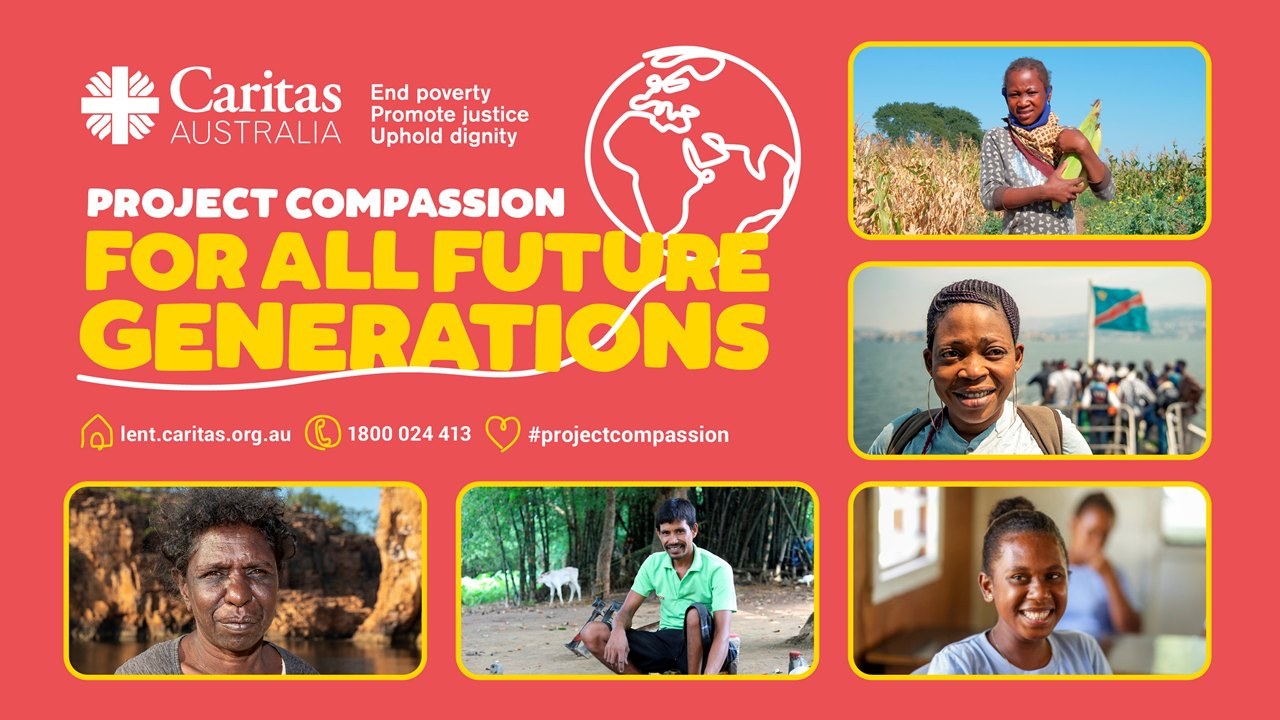 This year's Project Compassion campaign, For All Future Generations was launched last week. The Project Compassion initiatives are underway, boxes are situated in House Groups and donations can be made online here. Heartfelt thanks to our Development and Finance Teams for making this available to our wider Siena Community.
Join us to help support remote and vulnerable communities across Asia, Africa, the Pacific, the Middle East and in Australia. Your generosity today can help communities access clean water, food security, skills training, health and sanitation and disaster risk reduction training. Together with your support, we can create lasting change.
Year 7 Reflection Day: In Truth and Action
Last Friday, members of the Mission and Identity Team accompanied Year 7 students and Religious Education teachers to Catholic Leadership Centre, East Melbourne for our annual Reflection Day.
The focus was on ways to live our 2022 College Theme as a community. Workshops were conducted to help individuals consider how they can do this as Dominicans and as stewards of Creation. Our final session challenged us to live Lent well, and make ethical choices informed by Catholic Social Teaching when purchasing Easter chocolate.