Celebrating our College Patron
It was a joy to celebrate the feast of St Catherine of Siena last Friday. As patron of our College, St Catherine is known as a woman of her time, and ahead of her time. Her journey in faith and in life was one marked by deep contemplation and deep relationships with God, others, and in her interior life. In sharing about St Catherine, our Director of Formation, Sr Sheila Flynn OP writes:

The story of Catherine is one of contemplative involvement in the world, believing in the goodness of material creation; seeing it as a gateway to God and understanding more deeply God's infinite love for her and the whole of humanity. In the Dominican tradition there has always been an emphasis on the goodness of the created world. God invites Catherine early in her Dialogue to open the eye of her mind and to contemplate the dignity and beauty of all human persons. Catherine revels in the beauty of tress, flowers, rivers and oceans. She does not stop there, however. Catherine moves on to the far greater beauty of the human person made in God's image. In Catherine's words of praise to God, she states:

"You, eternal Trinity, are the artist, and I your handiwork have come to know that you are in love with the beauty of what you have made."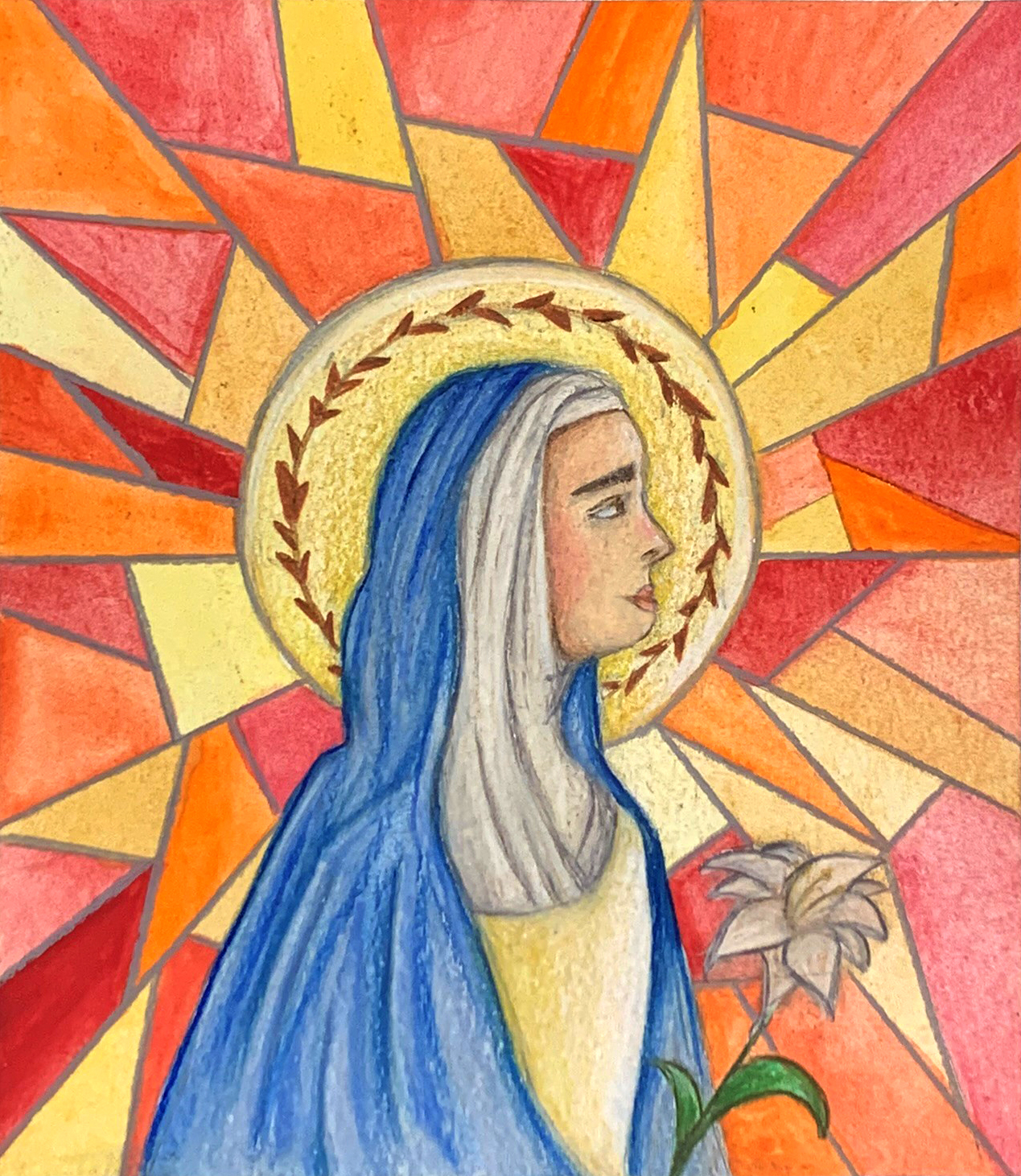 My thanks to our Arts Leader (Visual Arts and Design), Carla M for her artwork depicting St Catherine. In her artist's description, Carla writes:

"Overall, I aimed to celebrate and channel St Catherine's strength and passion, whilst encouraging and empowering others to embody her sense of conviction, dignity and righteousness and to look to her as a strong role model."

I thank all involved in our community celebrations of St Catherine of Siena last Friday.